Finding a Vocational Nursing Program in California
If you are considering Vocational Nursing programs, you most likely have a list of questions that address what the experience will be like for you. While education is a wise investment, it's important to consider if you'll thrive in a nursing program before you make such a commitment.
In the Vocational Nursing program at Unitek College, students will complete coursework in anatomy, physiology, pediatrics, gerontology, and medical-surgical nursing. The well-rounded curriculum blends simulation training with traditional classroom learning to prepare you for fast-paced work environments. This program will equip you with a skillset that will enable you to act quickly while taking care of others.
Although students will gain critical knowledge, the VN program can be completed in as little as 12 months. If you prefer to attend night classes, Unitek also offers an evening program that takes between 17 and 20 months to complete. With full-time attendance, the evening VN program can be completed in as little as 17 months. Students will receive professional instruction, practical training, and access to healthcare facilities.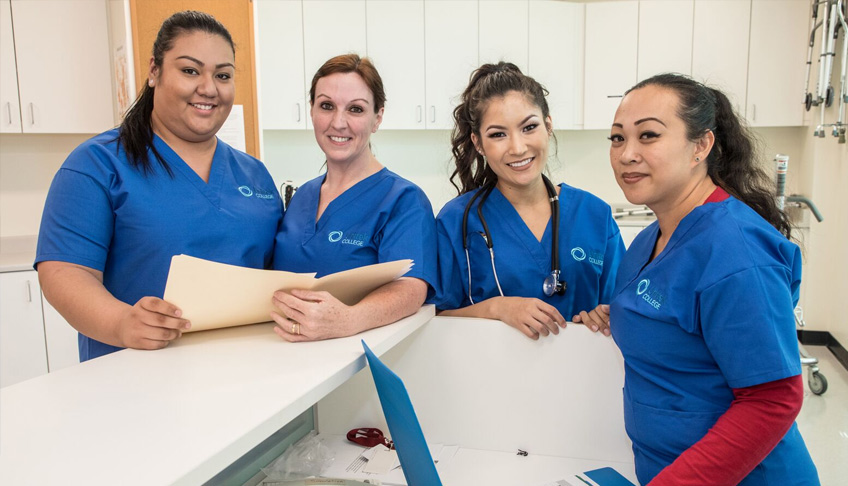 Fundamental Nursing Classes
Some classes you can expect to take are Nursing Fundamental – Theory, Nursing Fundamental – Clinical/Skills, Introduction to Pharmacology, Medical-Surgical, Maternal and Newborn – Clinicals, Pediatrics – Theory, Pediatrics – Clinical, and more. Additionally, classrooms in the VN program are equipped with individual student desks, whiteboards, a projector, and a screen for lecture presentations. Students will also utilize lab rooms that feature patient care stations and simulate actual hospital settings.
Graduates of the program will know how to assess patients, obtain medical histories, and record any adverse reactions to medication. On the job, they may teach family members how to care for a relative or how to maintain good health habits. They may also supervise nursing assistants and aides. In some states, such as California, LVNs are allowed to distribute prescribed medications and start intravenous fluids.
Throughout the VN program, students will take part in more than 900 hours of combined hands-on training, providing future nurses with various "real world" experiences. Such training will help graduates confidently market their skills to future employers. This use of practical training gives Unitek students the chance to build their practical skills while cultivating a sense of professionalism. Additionally, the curriculum is designed to prepare students for the NCLEX-PN exam so that they can move forward and become Licensed Vocational Nurses in California.
LVNs interact with patients and their families
Before enrolling in a Vocational Nursing program, it is important to take inventory of your aptitude for science coursework. Have you had success with anatomy, physiology, and other healthcare-related coursework in the past? Your personality type is another important consideration to make before enrolling in a program. As an LVN, you will regularly interact with patients and their families. Some of these patients will likely be facing very stressful circumstances. Because of this, successful nurses usually have a kind, friendly disposition, and they are able to diffuse tense situations. It's also good to consider the physical demands of the job. Nursing tends to be a physically demanding field that can include unusual shifts and a lot of time on your feet. Without a doubt, patience, stamina, and compassion are necessary traits for nurses.

https://www.unitekcollege.edu/wp-content/uploads/2018/04/vocational-nursing-program.jpg
486
848
Unitek College
https://www.unitekcollege.edu/wp-content/uploads/2017/07/unitek-college-logo-01.svg
Unitek College
2018-04-17 16:01:31
2018-04-17 16:03:50
Finding a Vocational Nursing Program in California