BSN Program Overview
Graduate in three years, or less
Our hybrid-online Bachelor of Science in Nursing (BSN) program can lead you to a fulfilling career as a Registered Nurse. A BSN degree grants you the knowledge and skillset to meet the increasingly complex demands of our healthcare system. Through our blended curriculum, you can now take many of your classes from the safety of your home and earn your BSN degree in less than three years. Your in-person labs, externships, and clinical rotations will also prepare you for nursing employment across a variety of healthcare settings, including critical care, acute care, long-term care, community health nursing, school nursing, and home health.
Click here to read our licensure disclosure.
Pathways to Earning your BSN Degree
We offer two options for aspiring BSN degree holders:
Bachelor of Science in Nursing (BSN) Program: A three-year hybrid BSN program to prepare graduates for the NCLEX-RN licensure exam. Click here to read our licensure disclosure.
Advanced Placement Option: Licensed Vocational Nurses with an Associate of Science degree in Vocational Nursing (or have taken the required General Education courses), are encouraged to apply for our Advanced Placement option to earn their BSN degree in two years.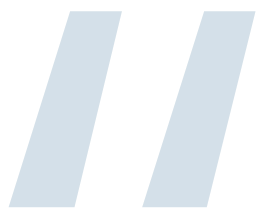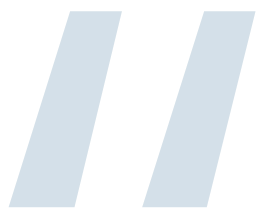 My teachers were highly educated with many years of industry experience, yet funny and easy to work with.
Frequently Asked Questions
What you need to know
Does Unitek College offer a BSN program near me?
Aspiring BSN Nursing students are welcome to enroll at any of our five campus locations in California or Nevada:
Can I get my BSN online?
Unitek College offers a hybrid online BSN program that includes both online and in-person learning.
What is a BSN?
A Bachelor of Science in Nursing (BSN) is an academic degree in the science and principles of nursing. It's typically granted by an accredited education provider. Licensed Vocational Nurses (LVNs), Licensed Practical Nurses (LPNs), and Registered Nurses (RNs) often pursue a BSN degree to further their education and take the next step in their careers.
Why do I need a BSN degree?
You don't need a bachelor's degree to become an RN, but BSN-trained nurses generally have higher salaries, management positions, and leadership roles. A BSN degree can make a significant difference in the life and career of a Registered Nurse.
What jobs can a BSN get?
In addition to all the standard duties of a regular RN, those equipped with a BSN might also qualify for added responsibilities, specializations, and opportunities. Some of these include the following areas:
Management

Department Supervisor

Research Positions

Teaching Positions

Hospice Nurse

Palliative Care Nurse

OB/GYN Nurse

Pediatrics Nurse

Surgical Nurse

ICU Nurse
What is the difference between an RN and a BSN?
A BSN is a bachelor's degree, whereas an RN is a license. If you'd like to become a licensed RN, you must enroll in a pre-licensure nursing program. Some programs will grant you an associate degree, but others will lead to a BSN degree. An Associate's Degree in Nursing (ADN) usually requires two years of study. A BSN degree, on the other hand, might require three or four years of study. This is because a BSN degree builds a greater foundation for career advancement.
Do BSNs get paid more than RNs?
Yes, Registered Nurses with BSN degrees tend to receive higher salaries than those with an associates degrees. According to the 2021 Medscape RN/LPN Compensation Report, the average salary of an RN with an associates degree was about $77,000, while the average salary for a BSN holder was about $81,000 per year. The U.S. Bureau of Labor Statistics reports that the top ten percent of Registered Nurses can earn up to $116,230 per year, or more.

Please note that wage data provided by the Bureau of Labor Statistics (BLS) or other third-party sources may not be an accurate reflection of all areas of the country, may not account for the employees' years of experience, and may not reflect the wages or outlook of entry-level employees, such as graduates of our program. (accessed on 11/15/2021)
How long is the BSN program?
This is a pre-licensure program that can be completed in about two or three years—depending on credit transfers—with three 16-week semesters per year. Other BSN programs usually take three or four years to complete.
How much is the BSN program?
BSN program costs can be influenced by various factors, such as individual goals and finances. At Unitek College, there are several financial aid options available. Please speak with a school representative to gain more information.
BSN Curriculum
Our blended-online curriculum will prepare you for a fulfilling career as a Registered Nurse. You will gain essential healthcare knowledge and medical training through traditional classroom instruction, virtual practice, and clinical nursing experiences. On campus, our facilities include modern lecture rooms, skills labs, and well-equipped clinical simulation rooms with patient-care stations that mimic actual healthcare settings.
By the end of our program, you will complete 82 semester hours of nursing core classes. Course topics include the fundamentals of nursing, medical-surgical nursing, pharmacology, maternal/newborn/pediatric nursing, nursing informatics, and more. You will also be prepared to sit for the NCLEX-RN licensure exam and pursue leadership positions in the field.
BSN nursing graduates are trained in:
Patient care
Nursing fundamentals
Pharmacology
Therapeutic treatment interventions
Medical/surgical nursing
Leadership
Mental health nursing
Mother/baby and pediatric nursing
Public Health
Licensure examination preparation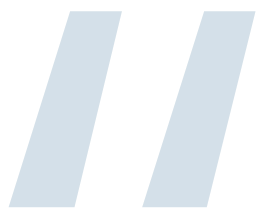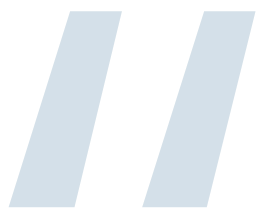 Finished the nursing program at Unitek and it was fun but challenging. The school environment was very friendly and the staff members are great. As challenging as the program was, they were always very supportive and kept our motivation going.
BSN Admissions Requirements
How do I apply?
Our admissions process is designed to help you understand all the options surrounding your education.  An admissions representative will guide you through every step of the enrollment process so that you feel confident and prepared to begin your first day of classes. The admissions process for Unitek College can be completed entirely online.
To apply for the BSN program, you must meet the following requirements:
Submit proof of high school education or equivalent
Receive a score of at least 19 on the "Scholastic Level Exam – Q" (SLE-Q) to begin the application and ranking selection process
Submit a copy of government-issued photo ID
Complete an interview with the program director
Score a minimum of 58.7% on the Test of Essential Academic Skills (TEAS)
Complete a background check and drug screen prior to starting clinical
Financing arrangements and, if applicable, all documents needed to obtain an official award letter for Federal Student Aid
BSN Program Campus Locations
Contact any of our campuses to learn more about how to become a Registered Nurse or to enroll in the program.  Your future starts at Unitek College.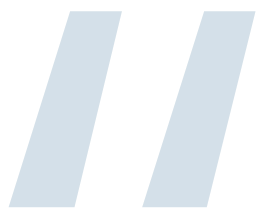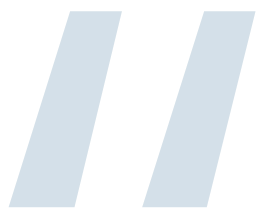 At the end, with the help of Career Services, I ended up getting hired at the first place my resume was sent to, and I really enjoy it.
Tuition & Financial Aid
Out-of-pocket costs for the BSN program can vary depending on your individual situation. There are various financial aid options available to our students who qualify. In fact, our financial aid team is ready to help you create a financial plan to help you manage the costs of your education.
Our financial aid options can cover many college expenses, such as:
Tuition
Books
Transportation
Computer equipment
Living expenses
Please visit the School Catalog for more details
Registered Nursing Career
Registered Nurses (RNs) provide medical care to patients in various healthcare settings, including hospitals, clinics, schools, nursing homes, and assisted living facilities. They also educate patients and their families about health conditions, risk factors, and tips for maintaining a healthier life.
Registered nursing duties typically include assessing patient symptoms and conditions, recording medical histories, administering treatments, and developing treatment plans alongside doctors and other healthcare professionals. Depending on their locations, some RNs may also operate medical equipment or help perform diagnostic exams.
Registered Nurses with a BSN degree may qualify for added responsibilities, specializations, and career opportunities. They can become specialized nurses in the fields of pediatrics, surgery, ICU, palliative care, or other focus-areas. They can also pursue advanced roles as researchers, department supervisors, or nursing instructors.
According to the U.S. Bureau of Labor Statistics (BLS), employment of RNs is expected to grow 9% by 2030. Becoming a Registered Nurse can also lead to a steady source of income. The BLS reports that the average salary of an RN is about $75,000. Registered Nurses who earn salaries in the top 10th percentile can earn as much as $116,000 or more.
Please note that wage data provided by the Bureau of Labor Statistics (BLS) or other third-party sources may not be an accurate reflection of all areas of the country, may not account for the employees' years of experience, and may not reflect the wages or outlook of entry-level employees, such as graduates of our program. (accessed on 11/15/2021)