Nursing Programs in California
There are nursing programs throughout the state of California that prepare prospective nursing students for the NCLEX exam and rewarding careers in nursing. Unitek College educates not only prospective nurses but other healthcare professionals, such as Medical Assistants, Medical Office Administrators, Dental Assisting, Pharmacy Technicians, and Informational Technology professionals.
Nursing programs in California
Various nursing programs are offered at Unitek College. In a relatively short amount of time, you can complete the Vocational Nursing program, the Associate Degree Nursing (ADN) program, or the Bachelor of Science in Nursing (BSN) program. With the impending nursing shortage and the aging baby-boomer population, it is an optimal time to enter the nursing field. Healthcare will always be a necessity, and nurses play quite an instrumental role. More often than not, the job market will need qualified and passionate nurses.
Different admission requirements for every nursing program
When you compile research, you'll find that there are different admission requirements for every nursing program. Other programs may require prerequisite coursework before gaining admittance to the program. At Unitek, the enrollment process is fairly straightforward. Prospective students must take part in a career planning session and admissions interview, provide proof of high school education or equivalent, take an entrance assessment test, and complete an admissions application.
Flexibility in how coursework is completed
Once admitted to a Unitek program, nursing students may have some flexibility in how they complete coursework. For instance, BSN students have 100% online instruction. This is especially convenient for students who have outside obligations. In past generations, the typical college student was between the age of 18-24. Now, we are seeing more adults and "nontraditional" college students. These older, seasoned students usually require more flexibility as they complete their degree alongside raising children, acting as caretakers for parents, working full-time, and serving as leaders in their communities. Regarding accessibility, Unitek's Vocational Nursing program is available at all seven campuses.
With generous compensation, mobility, job security, and personal gratification, it's tough to imagine why someone wouldn't want to enter the nursing profession. While there are many advantages to working in this field, it's important to note that the career is not a perfect match for everyone. Before making the financial investment, it would be wise to take a closer look at the realities of the profession. Nurses are often asked to work long, grueling shifts that keep them on their feet for extended periods of time. With empathy and compassion, nurses are expected to care for patients who typically do not feel well and would rather be elsewhere. Many would likely say that professional behavior and a tough skin are critical to a nurse's success.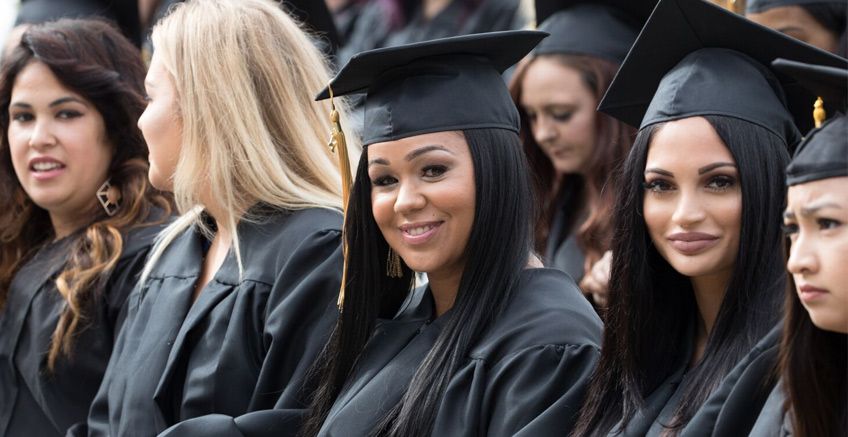 Preparing nurses for various aspects of the profession
Unitek College prepares nurses for various aspects of the profession. Additionally, Unitek provides career services to its students. Specifically, students and graduates can receive career development as well as employment assistance. The career services team is dedicated to providing job search resources, support, and guidance. Many successful and competent nurses have graduated from Unitek, and you could be next!
Visit our website or contact one of our campuses to discuss the next step in your journey.
https://www.unitekcollege.edu/wp-content/uploads/2018/04/nursing-programs-in-california.jpg
437
848
Unitek College
https://www.unitekcollege.edu/wp-content/uploads/2017/07/unitek-college-logo-01.svg
Unitek College
2018-04-10 17:46:42
2018-04-10 17:46:42
Nursing Programs in California