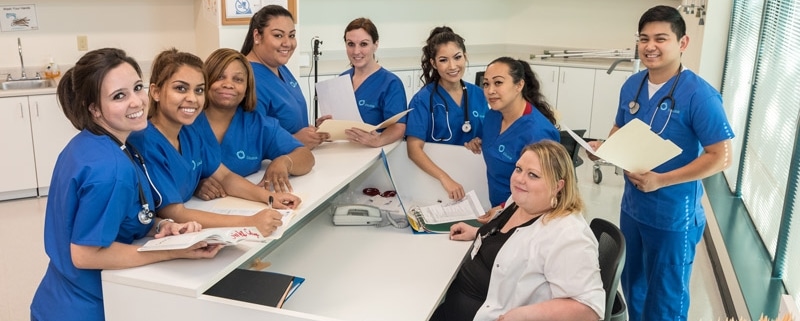 LVN to RN Career Prospects | Registered Nursing Careers in California
Nursing Careers in California
Registered Nurses play very important roles in the healthcare industry, primarily being in charge with providing ongoing specialized care to patients in a variety of healthcare establishments.
Most often, Registered Nurses are in charge with providing total care to their patients, the duties of RN's ranging from preventing, detecting and reporting signs of illnesses, managing care for patients diagnosed with acute illnesses, assisting patients as well as patient's families in processes such as recovery and rehabilitation, and assisting patients and their families in the coping and management of chronic, recidivating illnesses and death. Therefore, the professional roles characteristic to RNs involve great responsibility, awareness, good decisional skills, as well as good communication and human interaction skills.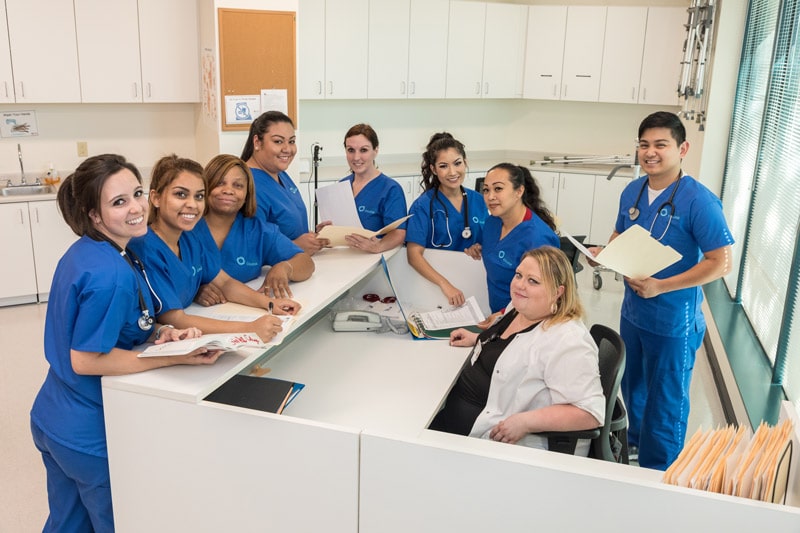 Depending on the employing institution, job environment and specialty, Registered Nurses may either work independently or as part as a team. However, RN's are often required to work in collaboration with other healthcare professionals such as physicians, surgeons, anesthetists, in order to properly manage the care of patients. Registered Nurses must respect physicians' orders and directions, as well as various standardized nursing care procedures to assist healthcare beneficiaries in the prevention of illness, management of illness and recovery from illness.
Registered Nurses with inferior levels of clinical experience usually occupy hospital positions such as staff nurses. The main duties of staff nurses include assessment of patient's conditions throughout their entire period of hospitalization, on a regular basis. Registered Nurses are in charge with monitoring patients' progress, providing emergency or regular treatment, administering medications and so on. Sometimes Registered Nurses may also supervise LVN's (Licensed Vocational Nurses), nurse aides and other personnel. RNs may find employment opportunities in hospital setting such as medical and surgical units, emergency room, critical care, obstetrics and pediatrics, but they can also occupy job positions inside non-medical institutions that require their services.
What Are The Average Salaries for Registered Nurses?
At present, more than half of practicing Registered Nurses work in hospitals. Other RN's sustain their activity in physicians' offices, home health agencies, clinics, nursing homes, education centers (schools, universities), government agencies, and the military. The RN working schedule is usually demanding and long; Registered Nurses often work eight to twelve-hour shifts, including weekends and holidays. A Registered Nurse in California earns a median wage of $91,270, however salaries also vary based on experience. (Source: www.bls.gov, 11/2013).
In order to receive a practice permit in the State of California, Registered Nurses are required to go through a process of licensing; they must be licensed by the State Board of Registered Nursing. To become eligible for taking the licensing exams,individuals must possess an Associate or Bachelor's degree in nursing.
For individuals who already have good levels of nursing experience and possess the nursing license(LVN's), the best educational path to the Registered Nurse certification consists in LVN to RN classes. Lasting for one year, classes are held in an intensive manner, enabling attendants to become RN's in less time.

Ready to begin a rewarding career as a Registered Nurse?
* Programs vary by location
** Bakersfield campus is currently not accredited
https://www.unitekcollege.edu/wp-content/uploads/2018/01/lvn-to-rn-career-prospects.jpg
533
800
Unitek College
https://www.unitekcollege.edu/wp-content/uploads/2017/07/unitek-college-logo-01.svg
Unitek College
2011-10-17 18:03:05
2018-03-19 21:57:53
LVN to RN Career Prospects | Registered Nursing Careers in California