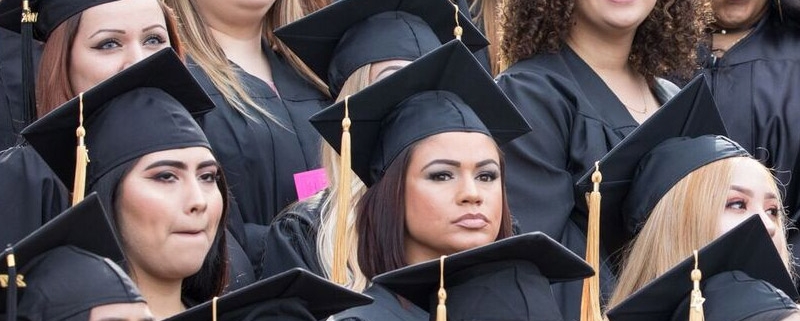 LVN and RN student sets goals and Meets Challenges Successfully
Inspiring Story of Nursing Alumni
Tatum is an extremely focused and motivated individual. Although she'll tell you that she had to be for her kids, it appears that she exhibited these traits before ever giving birth.
In college, while she was busy managing her double major in Vocal and Piano Performance in addition to a major in Microbiology, Tatum discovered she was pregnant. This lead to a life altering decision – continue to pursue her love for microbiology and possibly sacrifice her time, or continue the relatively easy path of majoring in Music, as Tatum began teaching the subject at age sixteen.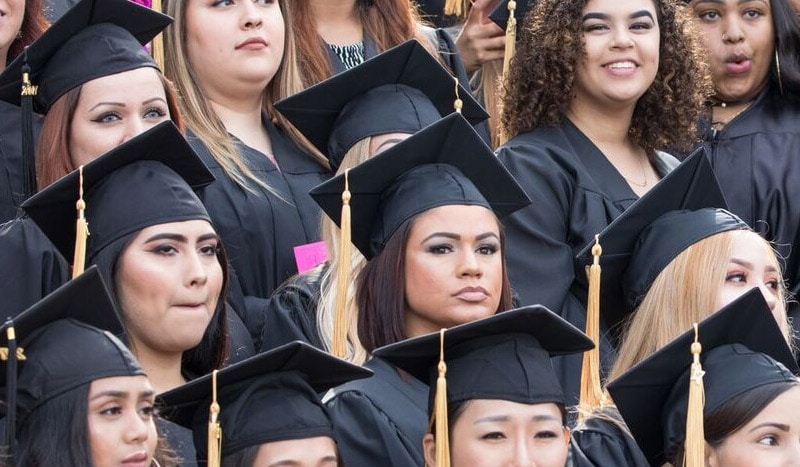 Eventually, Tatum became a piano teacher, real estate agent and dabbled in business with her own after school care program. But this wasn't cutting it; she struggled to afford her single mom lifestyle and still didn't have health insurance. When her four year old son came down with a chronic illness, it reignited her passion for medical science. So Tatum made a promise to herself—when her youngest son Joseph began school, she would become a Nurse. Attending Unitek College was a no-brainer for Tatum, as she had watched her sister graduate from the Medical Assisting program. She needed an accelerated course that would get her working in the shortest amount of time, with no wait list.
True to her word, Tatum graduated from Unitek College's LVN program in June of 2009, with an award for "Best in Theory." She began a job in home health care, but it didn't end there. In October of 2010 Tatum graduated from Unitek College's Registered Nurse Bridge – LVN to RN program. She was immediately promoted at work and had health insurance for the first time. "I am able to be a single Mom without having to worry about losing my job and being unable to provide for my kids," she comments.
Step up to Life's Challenges
The program itself was indeed challenging, yet Tatum managed to graduate at the top her class and also achieved Unitek College's "Act of Caring" award. She expresses that clinical rotation was her favorite part of the Registered Nurse Bridge – LVN to RN program, because she was able to apply the theory she had studied so diligently. "It also taught me time management," she explains. "For example, I know that I should arrive at work 30 minutes before I report, so I can look at the patient's files, anticipate the drugs and doses, and get a sense for who's in the most critical condition."
During graduation, Tatum gave a speech to the Unitek College graduating class where she outlined the trials each of them faced, the camaraderie, and how proud she was to be standing there with them as a Licensed Registered Nurse. All of her classmates, including herself, had passed the NCLEX exam on the first try.
Raise the bar for yourself and others
And no, it doesn't really end here for Tatum either, she plans to continue her education until she is a Licensed Nurse Practitioner- stopping at Unitek College first for her BSN. There is no real question as to whether or not she'll succeed. Being able to acknowledge her obstacles, and then overcome them, seems to be an on-going trend for this exceptional student.
Tatum's Advice for Beginning Students: Always work one lesson ahead and watch your time carefully.

Ready to begin a rewarding career as a Registered Nurse?
* Programs vary by location
** Bakersfield campus is currently not accredited
https://www.unitekcollege.edu/wp-content/uploads/2018/01/inspiring-story-nursing-alumni-student.jpg
467
800
Unitek College
https://www.unitekcollege.edu/wp-content/uploads/2017/07/unitek-college-logo-01.svg
Unitek College
2011-10-17 18:05:44
2018-02-28 16:38:11
LVN and RN student sets goals and Meets Challenges Successfully