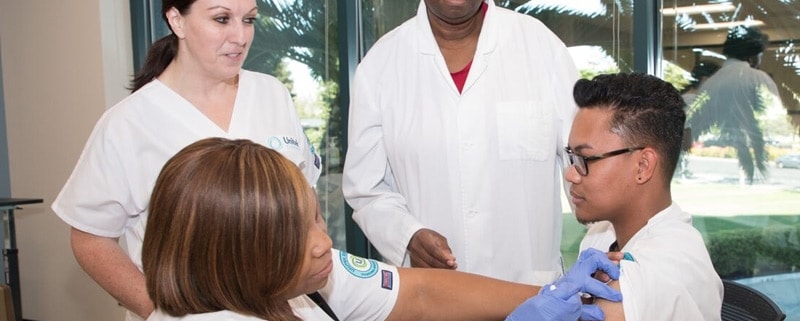 Accelerated Nursing Programs California
Entry level nurses quickly realize after working in the field how valuable continued education and more experience can be in terms of flexibility, pay, and overall personal growth. The beauty of a career in nursing is that students have the option of pursuing more education, all the way up to a doctorate degree. The more educated you become, the more flexibility you enjoy. With an advanced degree in nursing, doors open to you in research, teaching, and management. Pursuing more education also gives you the option to specialize, whether you're interested in anesthesia or midwifery.
Beyond technical skills, an advanced degree will also help practicing nurses home their critical thinking and communication skills. RNs may find themselves in supervisory roles, in which strong interpersonal and leadership skills are crucial for success. If you are an entry level nurse who would like to take the next step in your career, consider an accelerated nursing program. There are many different accelerated nursing programs in California. Unitek College provides one of the most convenient paths for nurses wanting to obtain their RN and be ready for the NCLEX exam in a short amount of time.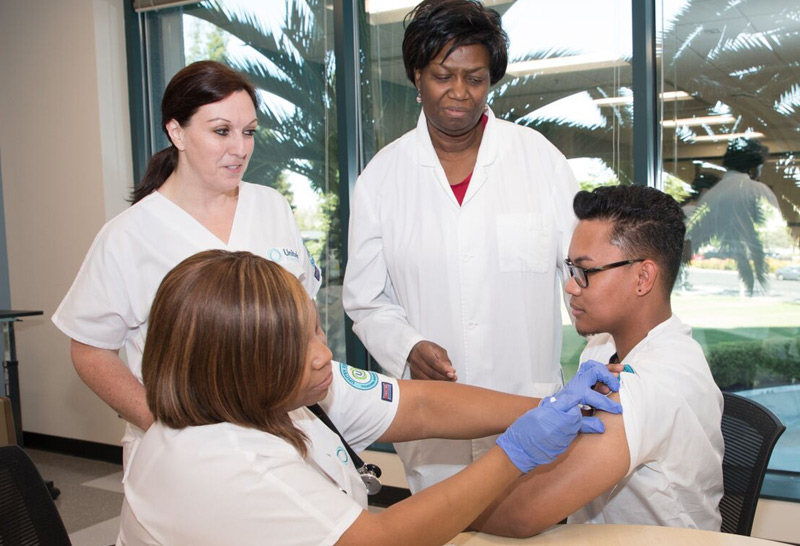 Unitek College Associate Degree Nursing program
For nurses who are confident they are ready to take this next step, consider the Unitek College Associate Degree Nursing program. The program is designed for LVNs or LPNs who are eager to become RNs. This program provides the options for students to apply for Advanced Placement status, allowing students to skip the first 4 semesters of the program. Unitek is committed to preparing students for the NCLEX-RN licensing exam. Designed with students' convenience in mind, the program allows for general education courses to be taken 100% online. Class sizes are kept small on purpose to ensure that each student receives personalized attention.
The demand for RNs is expected to grow
If you have been considering going back to school to become an RN, now is the perfect time. The demand for RNs is expected to grow in the state of California and nationwide. With the gaining baby boomer population and diseases such as diabetes and obesity-related conditions on the rise, there has never been such a need for qualified, experienced nurses. Unitek College can provide you with a strong education that will prepare you for the NCLEX exam.

* Programs vary by location
** Bakersfield campus is currently not accredited
https://www.unitekcollege.edu/wp-content/uploads/2018/02/accelerated-nursing-programs-california.jpg
546
800
Unitek College
https://www.unitekcollege.edu/wp-content/uploads/2017/07/unitek-college-logo-01.svg
Unitek College
2018-02-20 05:16:34
2018-02-28 16:27:29
Accelerated Nursing Programs California