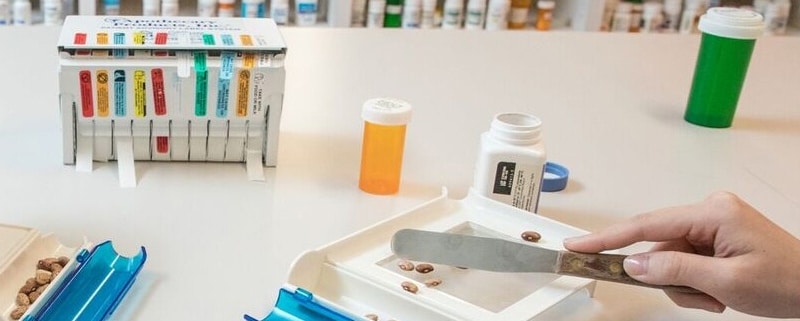 Get Your Pharmacy Technician Training from Unitek College
A pharmacy technician works under direct controls and supervision of a pharmacist and performs all sorts of manipulative, packaging and repetitive tasks, as required by the processing of a prescription in any licensed pharmacy. Working as a California pharmacy technician comes with the obligation to possess a registration as a pharmacy technician and keep it current. Registration as a California pharmacy technician is no longer possible based solely on experience as pharmacy technician or a pharmacy clerk. Completion of a pharmacy tech training program is required. When you want to apply for California pharmacy technician, you have to satisfy all the licensure requirements, as presented in the list made available by the California State Board of Pharmacy.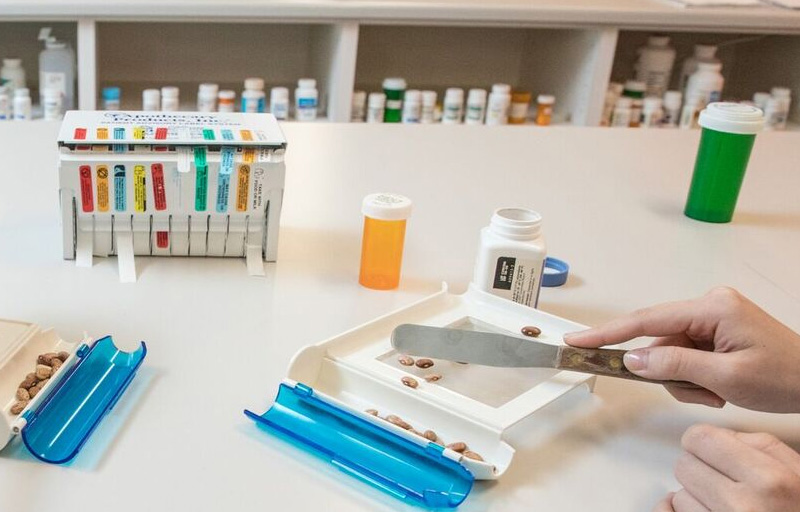 Training for California Pharmacy Technicians
A pharmacy technician helps registered pharmacists provide all sorts of health care products, including medication, to patients. The tasks that a technician performs typically focus on helping with the preparation of the patients prescribed medication. Such help usually comes down to labeling bottles or counting tablets. Any question that a pharmacy technician might have, regarding drug information, prescriptions, or health care products, must be referred to a pharmacist.
Employment Opportunities for California trained Pharmacy Techs
A California pharmacy technician can be employed in a series of settings, such as retail pharmacies, mail-order pharmacies, department stores, grocery stores, or mass retailers. The responsibilities they have may differ from one setting to the next. For instance, a pharmacy technician working in a mail-order or retail pharmacy must verify the accuracy of the information on the prescriptions he/she receives, performs tasks of retrieving, counting, pouring, weighing, measuring, or even mixing medication, as required by each prescription. Establishing and maintaining patient profile, stocking and taking inventory of prescription medication, and preparing insurance claim forms may also be among the responsibilities of a California pharmacy technician.
Formal pharmacy tech training and certification are required before registration as a California pharmacy technician. Such education programs emphasize the individual's dedication and interest in his/her work. Pharmacy tech training should take place both in the classroom and in the laboratory, and should include pharmaceutical and medical terminology, pharmacy record keeping, pharmaceutical calculations and techniques, and pharmacy law and ethics. The training program requires of students to learn names, doses, uses and actions of medications. Hands-on experience in an actual pharmacy is what many pharmacy tech training programs focus on. Upon completion, each formal training program grants the student a certification, diploma or associate's degree.
Certified Technicians in Demand
Pharmacy technicians are becoming more and more reliable, as far as their activity at their place of work is concerned. This is most likely due to the fact that the number of registered pharmacy technicians holding a formal certificate from a pharmacy tech school has increased considerably. But this also represents the reason why more and more states require of their pharmacy technicians to be trained and certified before applying for registration. Formal education programs are available from a wide range of pharmacy tech schools.
Given the large number of pharmacy tech schools offering training programs, your choice should be made on at least three factors: whether or not the program is state-approved, the accuracy and thoroughness of the education program, and its convenience, speaking in terms of price and proximity.

* Programs vary by location
** Bakersfield campus is currently not accredited
https://www.unitekcollege.edu/wp-content/uploads/2018/01/training-for-california-pharmacy-technicians.jpg
512
800
Unitek College
https://www.unitekcollege.edu/wp-content/uploads/2017/07/unitek-college-logo-01.svg
Unitek College
2011-10-14 07:52:30
2018-03-19 20:05:18
Get Your Pharmacy Technician Training from Unitek College