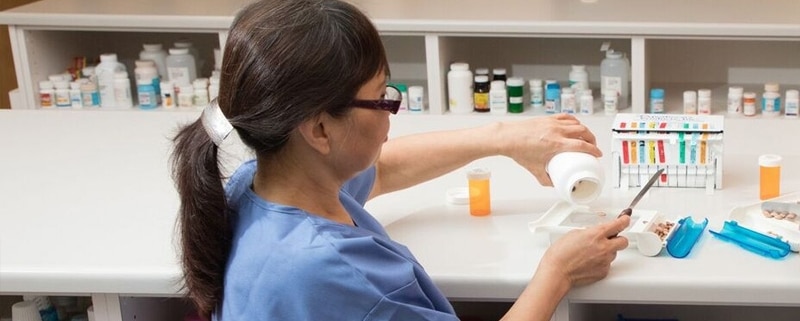 Pharmacy Technician jobs on the Rise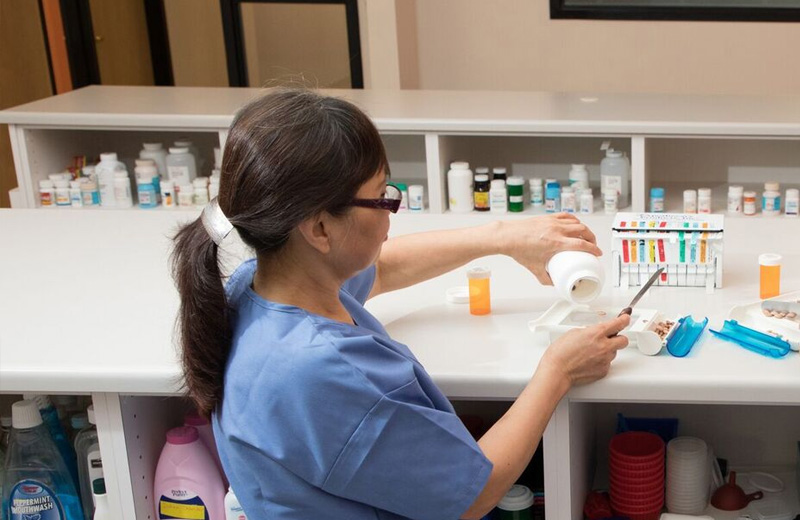 According to the Bureau of Labor Statistics, employment for pharmacy technicians is expected to increase by 25 percent from 2008 to 2018, (Source: www.bls.gov, 01/2012). Whether you are looking for better pay, or wanting to train as a pharmacy tech,  a change of pace, or want to get into an exciting field where you can excel, a job in the pharmaceutical industries is perfect for those looking for a steady career. Over 40 states now regulate pharmacy technician training, as the demand for these services continue to grow. PTs play a crucial role in providing patients with secure, well organized and reliable care and services.
Advantages of this career path are: potential for increased pay, varied job responsibilities, and possible reduced risk of losing your job as the healthcare field demands skilled professionals. You will be acknowledged as a true professional who has been trained, tested and most importantly, can be trusted.
Finding Pharmacy Technician Jobs
The opportunities for a PT are also varied– not only will you be able to work in a pharmacy run clinic, you can also work for nationally known and recognized facilities such as Walgreens, CVS/Pharmacy or Target Pharmacy. PTs are responsible for preparing and distributing proper prescription dosages, helping with the sterilization of IV products, and working in a specialized clinic run by pharmacists.
How to get Hired
Unitek College is your first step into securing a career of which you can be proud. With simulated laboratories which are just like a real hospital setting, to the outstanding teachers that will give you the attention you require, Unitek College's PT program is dedicated to seeing their students succeed, with added benefits such as employment assistance when you have completed your course. Launch yourself into a rewarding and challenging experience that will shape your future for tomorrow.

* Programs vary by location
** Bakersfield campus is currently not accredited
https://www.unitekcollege.edu/wp-content/uploads/2018/01/pharmacy-tech-jobs-on-the-rise.jpg
520
800
Unitek College
https://www.unitekcollege.edu/wp-content/uploads/2017/07/unitek-college-logo-01.svg
Unitek College
2011-10-14 07:03:29
2018-01-30 16:08:15
Pharmacy Technician jobs on the Rise