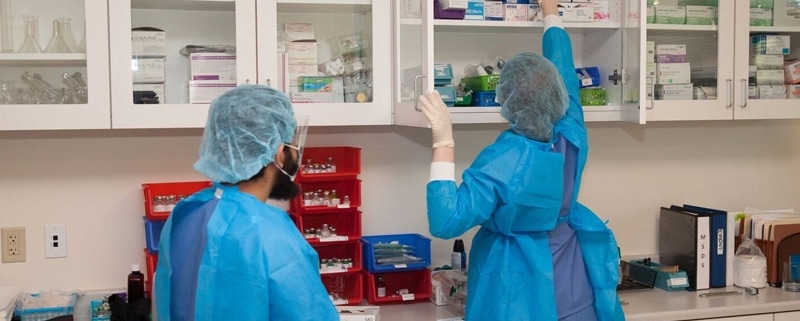 Blazing New Trails in Pharmacy Tech Training
The medical field is quickly growing to offer a variety of occupations to those who may not want to invest the many years required to become a medical doctor, dentist and other advanced degree occupations. Pharmacy technician is one of those fields. A pharmacy tech assists licensed pharmacists. They aid the pharmacist in providing medication, health care and advice to patients. A pharmacy tech education will provide to the student the skills necessary to enter into this worthwhile and quickly growing vocation. A pharmacy technician program gives students the expansive knowledge related to the practice of pharmacy as well as the methods of ordering, stocking, packaging and preparing medications for patients under the supervision of a registered pharmacist. The certified pharmacy tech is able to work in many environments including hospitals, home health care, nursing homes, clinics and retail pharmacies. While they are required by law to act only under the supervision of a licensed pharmacist, they are able to do many duties that the registered pharmacist does.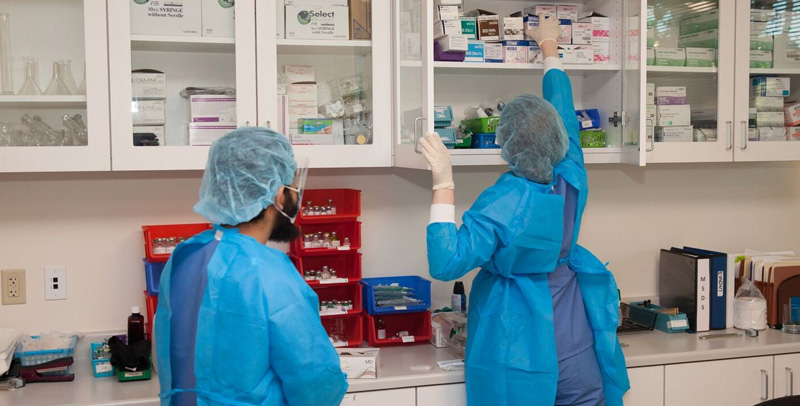 Certified Pharmacy Technicians More Desirable
Until recently, there was no formal pharmacy technician program available. In the past, most pharmacy tech education was gained through on the job training. As employers needs have shifted and it has become more expensive to provide on the job training, a certified pharmacy technician has become more desirable than one who has not undergone the formal training and certification process. Originally offered in the armed forces, formal pharmacy tech education has grown to the degree that other environments are not offering the training. Hospitals, proprietary schools and other industries have constructed an educational setting that they can offer to their employees, students and other interested parties. A typical pharmacy tech class may offer curriculum regarding pharmaceutical terminology, techniques, law, record keeping and ethics. Students also learn the names of medications, dosage information, side effects, uses and actions of the medication. Another pharmacy tech class may include a pharmacy externship where the student has the opportunity to work in an actual pharmaceutical setting with a certified pharmacist. Pharmacy technicians are certified through the Pharmacy Technician Certification Board (PTCB).
Better Career Prospects for Certified Technicians
Although the National Pharmacy Technician Certification Examination, offered by the PTCB, is strictly voluntary, most employers prefer to hire a technician who is educated in a formal setting and has become certified. As major drug store chains such as Walgreen and CVS pharmacy have begun to recognize and support pharmacy technician certification, pharmacy tech education has grown in popularity. Employees are offered training programs to help them prepare for the exam and they receive pay raises once they achieve their certification. It is quickly becoming the standard for employment in a pharmacy setting. A pharmacy technician program such as the one offered by Unitek College prepares the student for the National Pharmacy Technician Certification Examination. Students attending a pharmacy tech class will learn the skills necessary to become a competent assistant to a licensed pharmacist. This can prove to be a lucrative and rewarding career. Students who invest in a pharmacy tech education are making an investment in their future.

* Programs vary by location
** Bakersfield campus is currently not accredited
https://www.unitekcollege.edu/wp-content/uploads/2018/01/blazing-new-trails-in-pharmacy-tech-training.jpg
406
800
Unitek College
https://www.unitekcollege.edu/wp-content/uploads/2017/07/unitek-college-logo-01.svg
Unitek College
2011-10-14 06:46:48
2018-01-30 16:08:48
Blazing New Trails in Pharmacy Tech Training