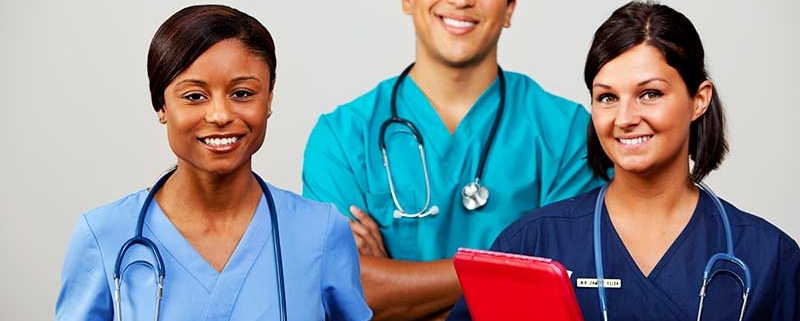 Many healthcare careers require professionals to spend years in school so that they can practice in the field. However, Medical Assisting is one notable exception. Certification isn't required to work as a Medical Assistant, and there are various ways one could enter the MA field. While a formal education isn't always required, either, it is still highly recommended.
Before you make an important decision regarding formal training, it's important to note that most employers value candidates who have completed a Medical Assistant program. This is largely because applicants with a formal education can provide industry-relevant skills for the clinical and administrative aspects of Medical Assisting. Ultimately, graduating from a Medical Assistant program will speak to your professional capabilities. Additionally, formal training will often provide you with exposure as well as networking opportunities.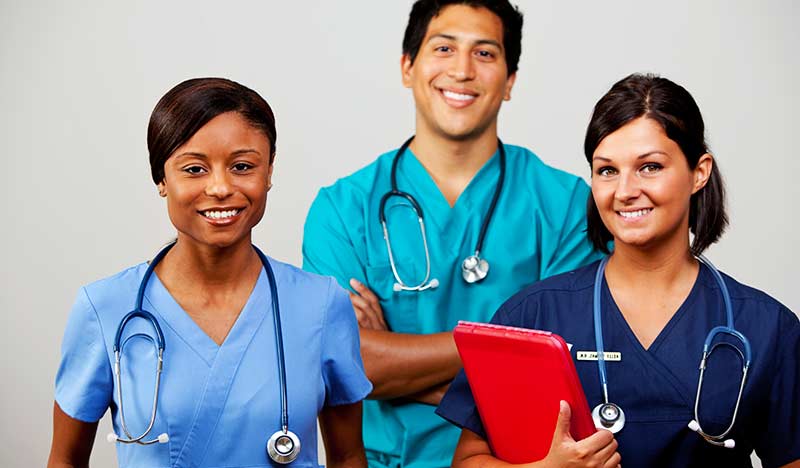 Medical Assistant Training at Unitek College
The Medical Assistant program at Unitek combines in-class instruction, hands-on lab exercises, and a 160-hour supervised externship. Seasoned instructors with years of teaching experience oversee the MA program, providing each student with a dynamic learning environment and personalized feedback. Successful graduates will leave Unitek with a thorough understanding of office practices, medical vocabulary, and soft skills that will help them succeed in the field.
Graduating from a reputable Medical Assisting program can increase your chances of finding your dream job at your ideal location. Generally, formal education will provide you with more freedom to market yourself in an increasingly competitive job market. According to the U.S. Bureau of Labor Statistics, Medical Assistants held 634,400 jobs in 2016 alone.1 They have also listed the following as the largest employers of Medical Assistants:
Offices of physicians—57%
Hospitals; state, local, and private—15%
Outpatient care centers—9%
Offices of chiropractors—4%
Benefits of Unitek's Medical Assistant Program
Due to the ever-changing aspect of technology, the healthcare landscape is usually in flux, too. This means that various professions are usually undergoing change as well. Unitek College seeks to provide students with updated methods for recording patient healthcare information, including the critical maintenance of electronic records. Beyond formal instruction in the classroom, Unitek College also supplies students with career services to ensure that they are well informed about the job market. Their career services team can assist students and enhance their job search strategies.
At Unitek, graduates will receive more than a certificate of competition. They will leave with a resume and cover letter in hand, as well as a clear sense of their professional goals. Medical Assisting can serve as a lifelong career or a great jumping off point for other healthcare careers. Many see it as a rewarding profession that requires compassion, communication, and teamwork.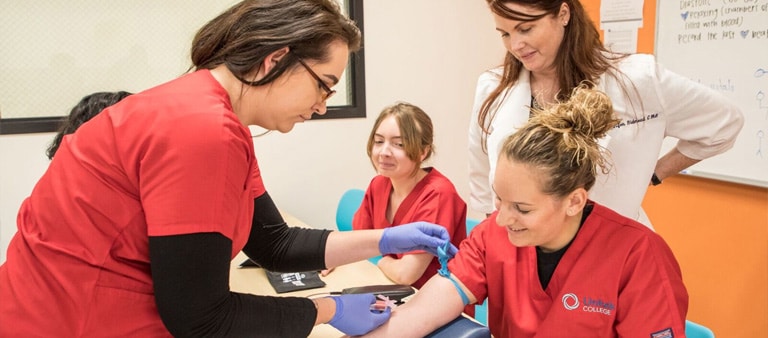 Brief Overview of Unitek College
Founded in 2002, Unitek College is an accredited, private institution that combines unique academic and technical specialties to provide excellent training programs in healthcare and nursing. With seven campuses in California, they offer educational programs in the cities of Fremont, San Jose, Hayward, Concord, South San Francisco, Sacramento, and Bakersfield. At Unitek College, students receive healthcare career training, including clinical experiences. Additionally, their career services team provides graduates with employment assistance.
If you'd like more information, please visit Unitek's contact page and reach out to one of their helpful representatives!
We Offer Medical Assisting Training Throughout California:

1 https://www.bls.gov/ooh/healthcare/medical-assistants.htm#tab-1
https://www.unitekcollege.edu/wp-content/uploads/2018/11/training-is-required-for-a-medical-assistant.jpg
468
800
Alyssa Jordan
https://www.unitekcollege.edu/wp-content/uploads/2017/07/unitek-college-logo-01.svg
Alyssa Jordan
2018-11-06 05:14:19
2018-11-01 17:21:33
What Training Is Required for a Medical Assistant?