Finding a career that can promise job security and a high level of personal satisfaction is not always easy. If careers within healthcare have caught your attention, it is worth researching Medical Assisting. This is one of the few careers within healthcare that does not require an advanced degree while still allowing you to have close proximity to patients. If this sounds appealing, you may find yourself asking, what is a certified Medical Assistant? What education and experience is required to thrive in this career? Let's investigate.
First of all, you do not need certification to practice in California
At Unitek College, graduates of the MA program may be eligible to take various professional certification exams, including the NCCT exam required for the National Certified Medical Assistant (NCMA) credential and the American Medical Technologists (AMT) to earn the Registered Medical Assistant (RMA) credential. Such credentials are not required to graduate, but may be of value depending on a student's particular career goals. Of course, Unitek faculty members will readily advise students seeking such professional certifications.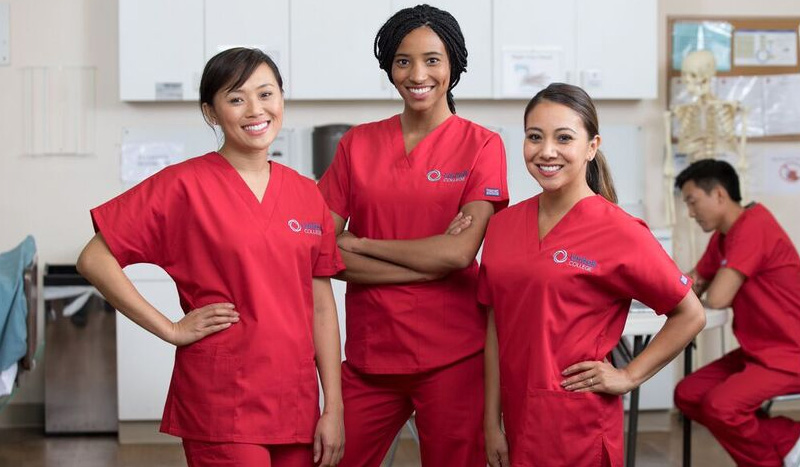 Medical Assistants work within an interdisciplinary team
Secondly, Medical Assistants work within an interdisciplinary team of healthcare professionals to deliver high-quality care to patients from all ages and backgrounds. For this reason, it is vital that Medical Assistants are sensitive, open-minded, and possess a genuine desire to help others.
Medical Assistants and the many hats
Medical Assistants wear a number of hats throughout the course of a workday, including administrative tasks and assisting in the hands-on treatment of patients. The ideal Medical Assistant is a "people person," given that he or she will spend a typical day on the phone with insurance companies, scheduling appointments for patients, and acting as a first point of contact for anyone corresponding with the practice.
Medical Assisting – working closely with patients
One of the best aspects of a Medical Assisting career is the opportunity to work so closely with patients. The path to becoming a physician, physician's assistant, or physical therapist requires an advanced degree. The beauty of a Medical Assisting career is that MA programs can typically be completed in less than a year, providing students with the basic skills and knowledge to start their careers.
Medical Assistants are trusted to prepare patients for examination, assist the physicians during exams, collect lab specimens, perform basic lab tests, and instruct patients about medication and other instructions given by the doctor. In fact, Medical Assistants are entrusted with a significant amount of responsibility throughout this process.
The Medical Assistant Career
Whether you are embarking on a career for the first time or you're looking to make a career change, Medical Assisting will prove to be a challenging and worthwhile career that will provide opportunities for growth, both professionally and personally. Depending on the environment where you work, you will likely be exposed to patients of all different ages.
https://www.unitekcollege.edu/wp-content/uploads/2017/07/unitek-college-logo-01.svg
0
0
Alyssa Jordan
https://www.unitekcollege.edu/wp-content/uploads/2017/07/unitek-college-logo-01.svg
Alyssa Jordan
2018-08-15 21:42:37
2019-09-25 08:51:25
What Is a Certified Medical Assistant?