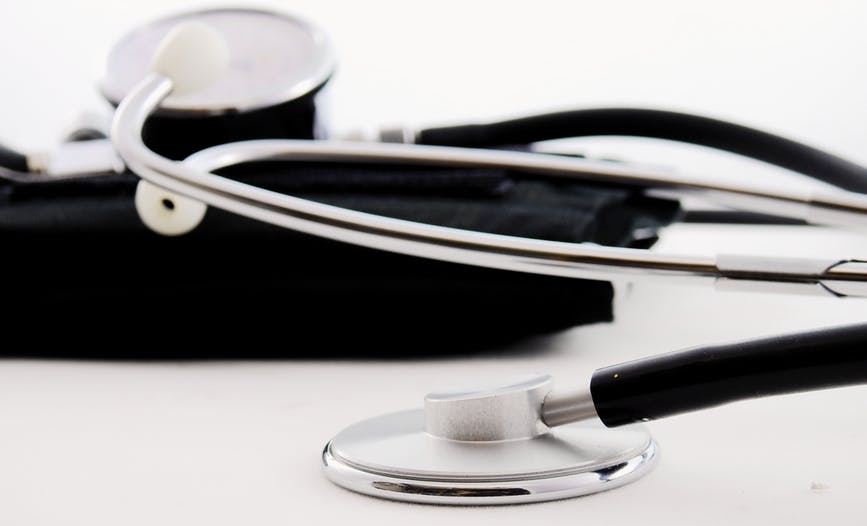 In healthcare, you'll find a myriad of rewarding careers that evolve every single day. Before making the personal investment in a formal Medical Assistant training program, it's important to look at the role of a Medical Assistant and ask yourself: What are some of the rewarding duties of an MA? As we begin to look at the education required and specifics of the career, you will begin to understand the many benefits of working in a profession that allows for flexibility, mobility, and hands-on patient interaction.
The Benefits of Medical Assisting
Many Medical Assistants consider their career in healthcare to be more of a "calling" than a job. Medical Assistants perform a variety of duties throughout the day, usually with a blend between administrative and clinical tasks. Over the course of one shift, you may be at the front desk answering phones, scheduling appointments, greeting patients, and communicating with insurance companies before switching gears to take vital signs, sterilize medical instruments, and prepare patients for exams or x-rays.
One of the most rewarding aspects of a Medical Assisting career is the amount of time that Medical Assistants enjoy working directly with patients. Some physicians might feel that, because of their workload, they are unable to spend the amount of time they'd like interacting with each patient one-on-one. Medical Assistants have the luxury of spending more time with patients—preparing them for exams, both emotionally and physically—while assisting the doctor during various examinations.
Advancing Your Career in Healthcare
Another rewarding aspect of Medical Assisting is the ability to advance within the profession, carving out a specialty within areas like women's health, pediatrics, or numerous others. In addition, Medical Assisting might be a wise choice for those who are interested in medical school but would like to gain firsthand experience before they apply.
Regardless of your long term career goals, Unitek will teach you the skills you need to be a competent, trusted ally to patients you might come across while working in a physician's office, clinic, or hospital. Through in-class instruction, interactive lab exercises, and a supervised externship, successful graduates leave Unitek feeling confident in their professional skills and identity. If time is a factor for you, rest assured that Unitek's Medical Assistant program can be completed in as little as 9 months.
Medical Assistant Training at Unitek College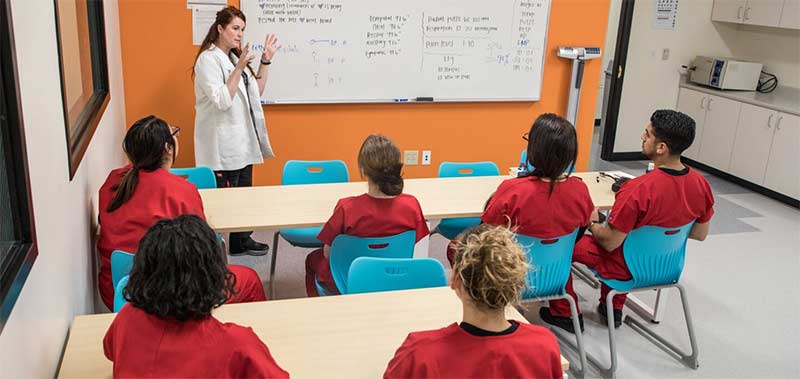 The MA Program provides a solid foundation for aspiring Medical Assistants. It equips students with the skills and experience they'll need to excel as a Medical Assistant. Unitek's curriculum emphasizes administrative and clinical skills and includes extensive instruction in the following:
+ Medical terminology
+ Medical office procedures
+ Medical and clinical procedures
+ Basic anatomy and physiology
+ Special duties common in the field
Throughout the program, Unitek's Medical Assistant courses focus on communication, professionalism, problem solving, patient-centered teamwork, and maintaining OSHA and HIPAA guidelines. Those who are considering school to become a Medical Assistant would have a great opportunity to advance their careers at Unitek College.
More About Unitek College
Founded in 2002, Unitek College is an accredited, private institution that provides training for the next generation of healthcare professionals. With seven campuses in California, Unitek offers educational programs in the cities of Bakersfield, Concord, Fremont, Hayward, Sacramento, San Jose, and South San Francisco. All of these locations offer an MA program that can be completed in under a year's time.
If you'd like more information to start your own career in healthcare, Unitek College can help make that dream a reality. Contact them today to learn more about their nursing and Medical Assisting programs.
https://www.unitekcollege.edu/wp-content/uploads/2019/03/MA-Training-Program-2-e1551828308906.jpg
526
867
Alyssa Jordan
https://www.unitekcollege.edu/wp-content/uploads/2017/07/unitek-college-logo-01.svg
Alyssa Jordan
2019-03-07 05:15:12
2019-03-07 08:12:26
What Are Some of the Rewarding Duties of an MA?