Medical Assistant Programs
If you're looking for a Medical Assistant school in California, Unitek College offers a Medical Assisting program at all of their campuses. Medical Assistant school requires financial and personal sacrifice, but choosing this path may prove to be one of the best decisions you'll ever make.
Before choosing a career, it is wise to consider what types of environments you enjoy. Some students enter a healthcare program and quickly realize that they do not like interacting with individuals who are in constant pain. Additionally, Medical Assisting can be physically demanding at times, as the role typically includes hands-on interaction with patients and shifts that require professionals to be on their feet for extended periods of time.
Medical Assistants provide personal and emotional support to patients and should engage in self-care to avoid burnout. Unitek College provides students with not only the practical skills but a larger, more holistic understanding of how to thrive in the healthcare profession.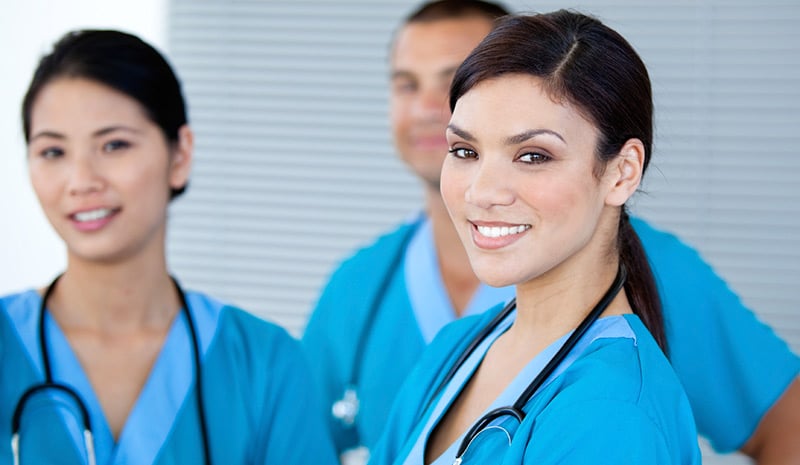 After Medical Assistant school, MA duties and responsibilities typically include the following:
+ Administrative duties. Medical Assistants answer phones, schedule appointments, welcome patients, update patient charts, replenish supplies, arrange for hospital admission and laboratory services, and handle billing and bookkeeping tasks.
+ Clinical duties. Clinical duties vary by state, but they may include taking down medical histories, recording vital signs, preparing patients for exams, telephoning prescriptions to a pharmacy, preparing lab specimens, and sterilizing medical instruments.
Understanding that there is a natural transition from Medical Assistant school to working in the field, Unitek College maintains a strong hands-on component, allowing Medical Assistants to gain practical skills and build their resumes before they even graduate. Students in the Medical Assisting program will complete a 160-hour supervised externship.
The externship experience allows students to gain valuable feedback and hone their skills before they enter the market. We proudly see our graduates find roles in doctor's offices, private healthcare facilities, hospital clinics, convalescent homes, and other healthcare environments.
If you are an older student or perhaps a "career changer," flexibility becomes increasingly more important as you consider a program. A speedy timeline and conveniently located campuses are necessities if you need to balance school with other areas of your life. Given our seven locations and 9-month MA program, we believe Unitek College is an opportune choice for students who have multiple priorities and big dreams.
We Offer Medical Assisting Programs Throughout California:

https://www.unitekcollege.edu/wp-content/uploads/2017/07/unitek-college-logo-01.svg
0
0
Unitek College
https://www.unitekcollege.edu/wp-content/uploads/2017/07/unitek-college-logo-01.svg
Unitek College
2018-06-12 20:35:33
2018-06-12 21:19:21
Medical Assistant Programs