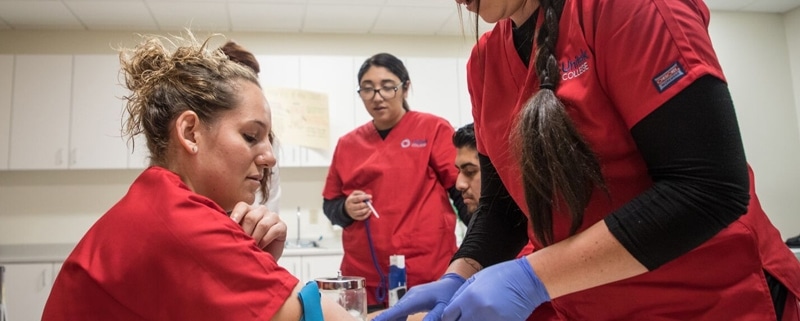 If you are looking for a convenient way to partake in Medical Assistant training, you might try searching for "Medical Assistant programs near me." Doing so may just lead you to Unitek College. With 7 convenient campuses in California, Unitek College produces graduates that are qualified, smart, and prepared. They typically seek Medical Assisting positions in hospitals, clinics, physician's offices, and nursing homes.
Whether you are changing careers or embarking on your first career, Unitek College offers the academic and clinical training necessary for you to succeed. We also maintain a career services team that will strive to help you build a professional network and perfect your application materials. Your dream job could be just around the corner!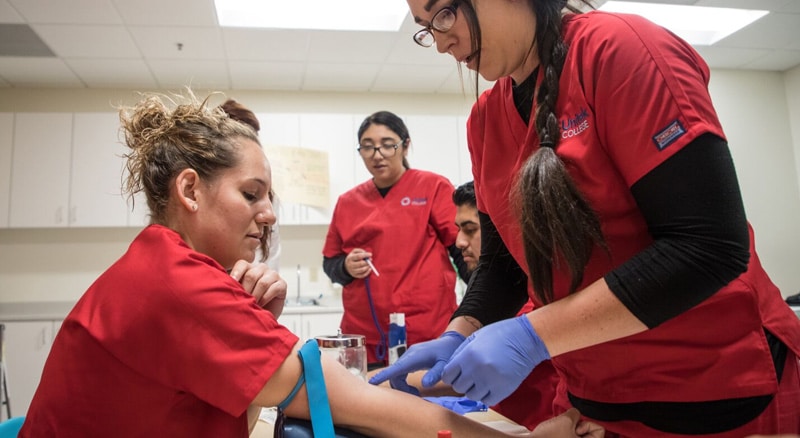 The demand for qualified Medical Assistants is expected to rise in the next few years
This predicted surge promises a certain degree of job security. If stability is important to you, Medical Assisting can offer you the support and assurance you'll need to work confidently each day. With technology changing medical administration, now is an exciting time to enter the Medical Assisting field.
Medical Assistants wear many hats on a daily basis
From working the administrative side at the front office to assisting patients during exams, this career is perfect for someone who enjoys variety and a fast-paced environment. Since Medical Assistants work alongside physicians and nurses, interpersonal communication is an absolute must. Medical Assistants typically find personal fulfillment in their work, as they're caring for people who need them most.
Unitek's curriculum is comprehensive and includes classes in basic anatomy, physiology, medical procedures, medical terminology, and much more. Students then put their classroom learning to the test by completing hands-on exercises and a 160-hour supervised externship. Successful graduates leave our program with knowledge about the job search process that will help them find various employment opportunities. In fact, some of our graduates have found employment at hospitals, labs, and private healthcare facilities.
Is Medical Assisting is the right career path for you?
If you have decided that Medical Assisting is the right career path for you, there is no need to continue searching. Unitek College has a well-rounded program that will help you find meaningful work after graduation. Many pursue careers in Medical Assisting because they would like to have a job that gives them a sense of purpose and pride as they serve their community. If you are looking for quality Medical Assistant programs, look no further than Unitek College.
We Offer Medical Assisting Training Throughout California:

https://www.unitekcollege.edu/wp-content/uploads/2018/06/medical-assistant-programs-near-me.jpg
438
800
Alyssa Jordan
https://www.unitekcollege.edu/wp-content/uploads/2017/07/unitek-college-logo-01.svg
Alyssa Jordan
2018-06-29 18:03:15
2018-06-29 18:03:15
Medical Assistant Programs Near Me