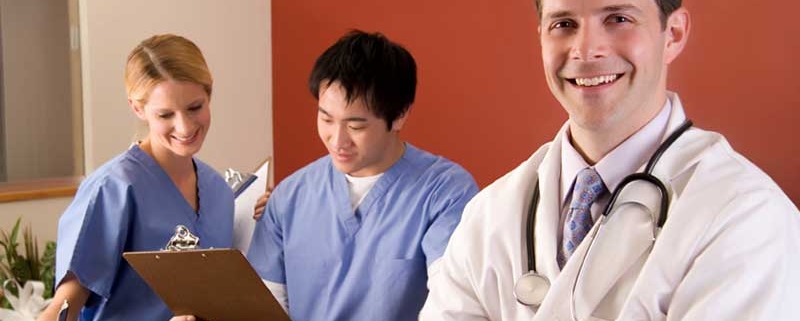 Selecting a career is an important task that requires research and reflection. Careers in the healthcare field can be some of the most rewarding and gratifying careers in today's job market, as they give you the ability to serve the community while maintaining a certain degree of job security.
Medical Assisting is a dynamic, stimulating career that offers many perks. If you are considering a career as a Medical Assistant, you might be wondering what criteria you should use when choosing a Medical Assistant program. While it's important to do your research, it's also important to consider the type of learner you are, what strengths or weaknesses you may have, etc. Location or time constraints are other factors to consider when it comes to Medical Assistant training.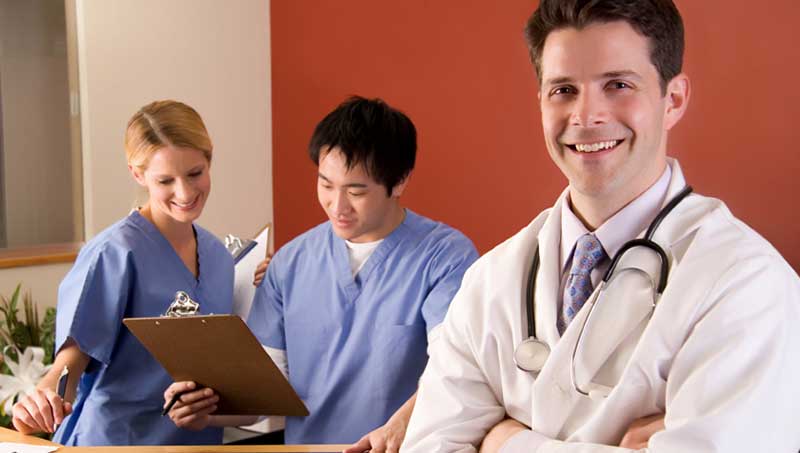 For instance, if you do not want to spend years in school, Unitek College offers an MA program that can be completed in as little as 9 months. Additionally, aspiring Medical Assistants can find this training at each of Unitek's seven campuses: Bakersfield, Concord, Fremont, Hayward, Sacramento, San Jose, and South San Francisco.
Is Becoming a Medical Assistant Hard?
Medical Assisting programs typically include classes that revolve around human anatomy, physiology, and the basic sciences. In addition, some programs provide instruction on more clinical, applied medical coursework. The Medical Assistant program at Unitek provides the following classes:
Introduction to Medical Assisting & Medical Law
Pharmacology, Medication Administration, Diagnostic Imaging
Patient Assessment, Cardio-Pulmonary, Gastroenterology
Eyes, Ears, Nose, Throat, Nervous System
Stages of Life: Pediatrics, Ob/Gyn, Geriatrics
Computerized Medical Assisting
First Aid, Emergencies, Behavior in Acute situations
Medical Assisting Externship
A genuine interest in the human body, diseases, and caring for people from all different backgrounds will certainly provide motivation as you move through a Medical Assisting program. Formal training can typically be completed in a year though, again, there are accelerated programs like the one offered at Unitek College.
More About Medical Assisting
Considering your natural gifts and aptitudes is important, as well as considering your personality type, interests, and motivations. If you have a strong desire to serve individuals in your community, an eye for details, basic aptitude in the sciences, and the ability to work in fast-paced environments, you will likely have the necessary components to thrive in a Medical Assisting career.
Additionally, one of the best ways to understand the career's demands is to talk to professionals working in the field. You should also research Medical Assisting programs near you to find more specific information.
A Quick Overview of Unitek College
Founded in 2002, Unitek College is an accredited, private institution that combines unique academic and technical specialties to provide excellent training programs in healthcare and nursing. With seven campuses in California, Unitek offers educational programs in the cities of Fremont, San Jose, Hayward, Concord, South San Francisco, Sacramento, and Bakersfield. All Unitek College campuses offer healthcare career training and clinical education experiences.
If you'd like more information, please visit our contact page and reach out to a friendly school representative!
We Offer Medical Assisting Training Throughout California:

https://www.unitekcollege.edu/wp-content/uploads/2018/12/factors-for-medical-assisting-career.jpg
453
800
Alyssa Jordan
https://www.unitekcollege.edu/wp-content/uploads/2017/07/unitek-college-logo-01.svg
Alyssa Jordan
2018-12-20 06:14:37
2018-12-19 18:30:24
Important Factors to Consider for a Medical Assisting Career