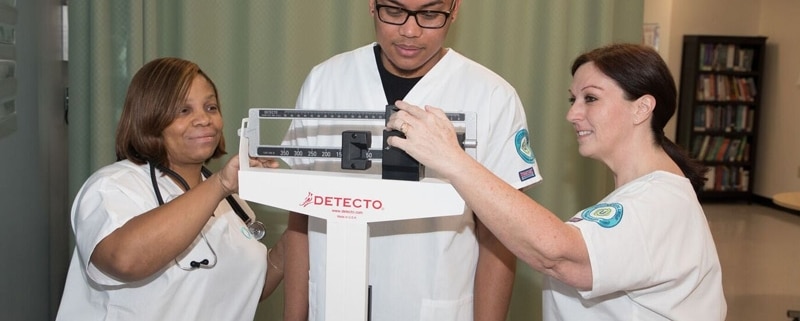 Nursing Instructor's Motivation Praiseworthy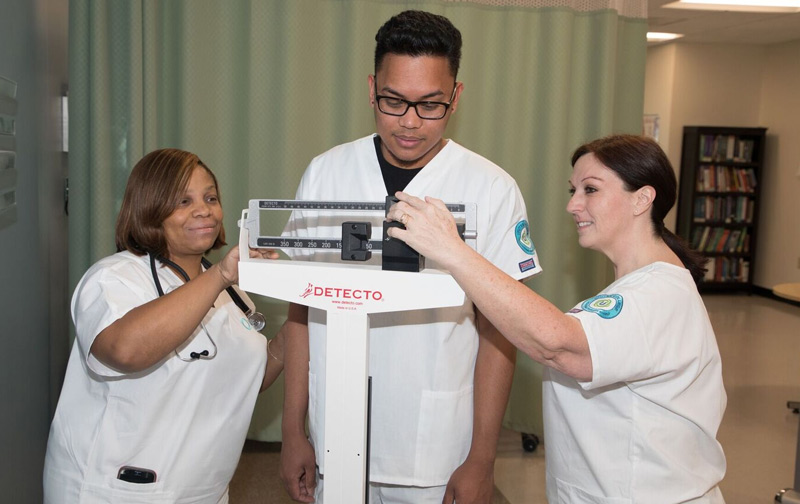 Nursing Instructor, Ms.Daisy, Tells Us What Drives Her to be an Instructor
Although Daisy had not planned to become a nurse when she first began her education in the Philippines, she quickly began to realize that it was the best choice for her. "I fell into it by accident," she says. Daisy Rodriguez is the Assistant Director for the LVN to RN Program here at Unitek College, and she teaches with a speciality in Medical Surgical Nursing (as deemed by the Nursing Board).
After a two-year stint as a chemistry student, on a scholarship from the Philippine government, she decided to enroll in the nursing program at the University of the Philippines School of Nursing. "The more I got into it, the more I realized that this is where I wanted to be," she comments, thinking back to her days in school. "It was in-tune with my personality and values."
Since then, Daisy has made remarkable strides as a professional nurse and natural educator. After working as a bedside nurse, she returned to school for her Masters. She now has a Masters in Nursing Administration & Teaching, and one in Public Admin & Health Services.
After completing her basic nursing education, Daisy found out that she loved teaching. While pursuing her master's degree in nursing, she taught in two nursing programs and discovered a passion for nursing education. Throughout her career, Daisy has actively sought teaching positions. Some were temporary in nature, such as her stint at SF State and UCSF. Others were more of a staple in her life—like coordinating the continuing education requirements for the staff, when she worked as an Administrative Nursing Supervisor at San Ramon Hospital. Any way you look at it, Daisy took an active interest in education and instruction.
As if her professional life were not active enough, Daisy also enjoys her work with the Philippine Nurses Association of California. "It's a way for me to channel my creative energies," she explains. Her proudest moment was becoming a co-author for two texts: Caring for Women Cross-Culturally and Culture & Clinical Care. She also was principal investigator and co-author of two research studies published in two major nursing journals: Nursing Administration Quarterly (2004) and Journal of Multicultural Nursing & Health (2001).
Daisy tells her students that this is just the beginning to their careers; becoming a good nurse is not only what you learn in the classroom—it's making sure that you are always practicing safely by continuing your education and growing into your role. As Daisy thinks back to her first days on the floor, she realizes that this in particular, was the biggest shock between leaving academia and entering the field. "There was still so much to learn… about patients, about nursing; you have to make decisions quickly and apply your critical thinking skills."
Students may begin their careers as LVN
Students may begin their careers as LVNs, but no one said you had to stay there. Unitek College LVN students have gone on to pursue even more advanced degrees and returned to visit their previous instructors as doctors or nurse practitioners. With motivation and a general passion for helping others, nurses can continue to rise in their professional careers and branch into other avenues of interest. Daisy Rodriguez is our walking proof.

* Programs vary by location
** Bakersfield campus is currently not accredited
https://www.unitekcollege.edu/wp-content/uploads/2018/01/nursing-instructors-motivation-praiseworthy.jpg
504
800
Unitek College
https://www.unitekcollege.edu/wp-content/uploads/2017/07/unitek-college-logo-01.svg
Unitek College
2011-10-21 21:06:57
2018-01-30 16:22:37
Nursing Instructor's Motivation Praiseworthy