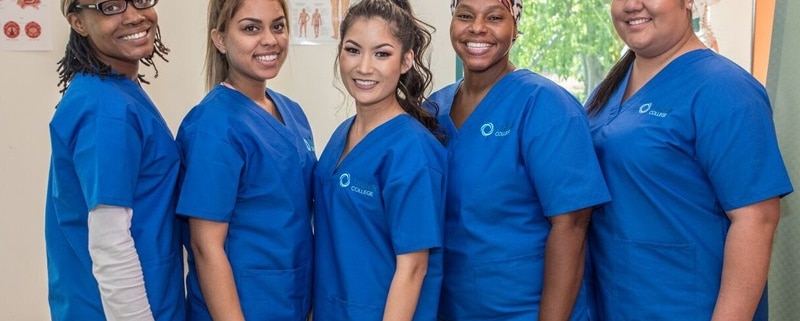 Licensed Nurse Vocational Profession, Embark on a Career as an LVN
An LVN (licensed vocational nurse) can be employed in a hospital, doctor's office, long-term care facility, convalescent home or surgical center, and provides many services similar to those performed by registered nurses. However, LVNs work under the direct supervision of a registered nurse or a physician.
One of the most noteworthy facets related to this profession is the fact that training to become an LVN lasts about a year and there are over one thousand state-approved training programs, mostly available from technical colleges and vocational schools. Specialists predict that other health care industries will experience rapid employment growth, especially in home health care services and nursing care facilities. In other words, once you have completed a vocational nursing training program and have passed the state licensing exam to become a licensed vocational nurse, you will not have to worry about being unemployed. As far as the earnings of an LVN are concerned, you should know that the median annual earnings could vary significantly depending on the geographic location of the job and prior work experience of the professional. The median annual wage received by LVNs in California is $51,150 (Source: www.bls.gov, 11/2013). Actual wages will vary based on location, experience and many other factors.
What is a Licensed Vocational Nurse?
In order to become a licensed vocational nurse, you have to be trained in anatomy, physiology, pediatrics, obstetrics, medical-surgical and psychiatric nursing, drug administration, first aid and nutrition. Vocational nursing training can last from one year to two years, and will include classroom study, as well as supervised clinical practice. The practice usually takes place in hospitals, although it may be provided in other settings as well.
Before they can be deemed a license vocational nurse , all candidates are required to pass a licensing exam, known as NCLEX-PN. No one can sit the examination without having successfully completed a nurse vocational training program, which has to be provided by an accredited training institution. A high school diploma is the only requirement for entry in a vocational nursing training program.
What do I Need to Become a LVN?
The license vocational nurse role is suitable for those who have a caring and sympathetic nature. It is highly recommended that these people be emotionally stable when working with the injured and sick. The patients that a licensed vocational nurse may have to care for may be agitated, confused, irrational, or uncooperative, and caring for them may be quite stressful at times. The ideal license vocational nurse will also have excellent decision-making, observational and communication skills. Being able to work under direct supervision and follow orders, as part of working in a health care team, is also a requirement for a future licensed nurse vocational.
Advancement to registered nurses (RN) is possible, and many LVNs choose one of the many LVN to RN training programs available. LVNs working in nursing homes or other similar employment settings can advance to being charge nurses and supervise the work of nursing aides or of other LVNs.

* Programs vary by location
** Bakersfield campus is currently not accredited
https://www.unitekcollege.edu/wp-content/uploads/2018/01/licensed-vocational-nurse-role.jpg
579
800
Unitek College
https://www.unitekcollege.edu/wp-content/uploads/2017/07/unitek-college-logo-01.svg
Unitek College
2011-10-14 08:23:38
2018-01-30 16:22:26
Licensed Nurse Vocational Profession, Embark on a Career as an LVN