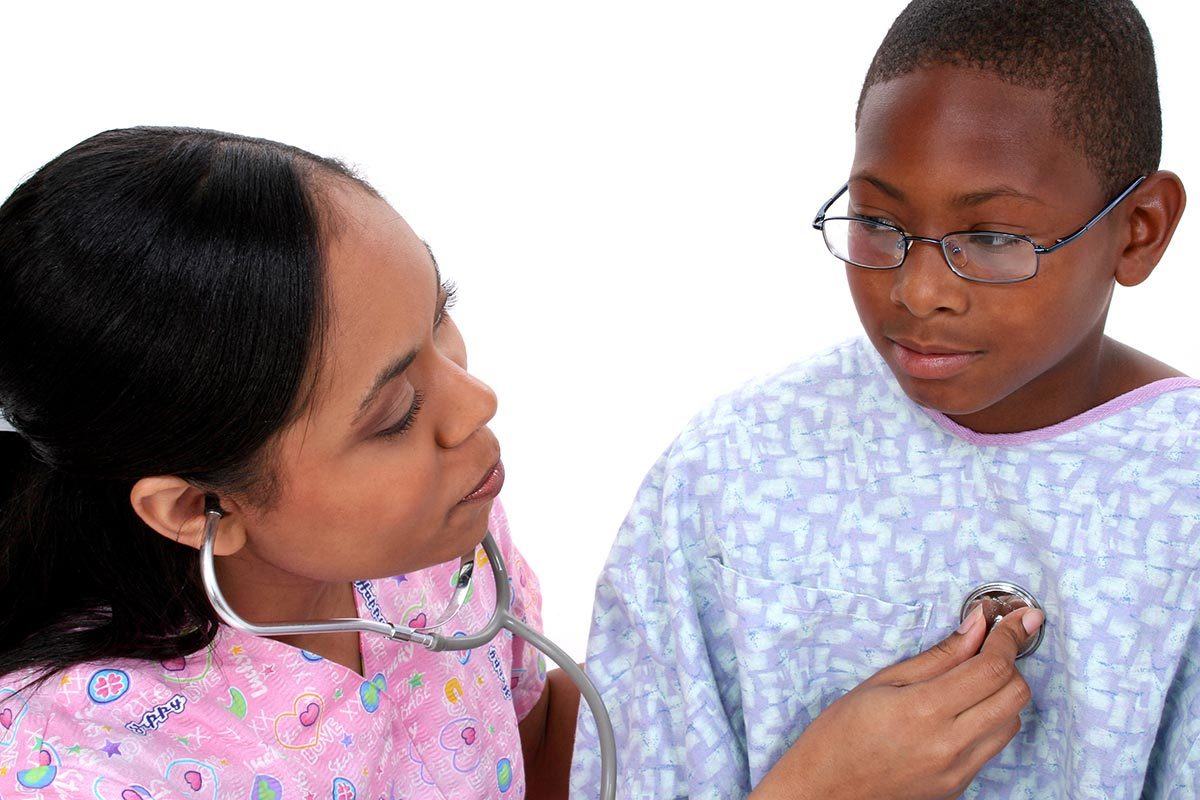 This hasn't always been the case, unfortunately. In fact, less than ten years ago (according to one study), only 45% of public schools employed a full-time nurse. 30% went with a part-time nurse, and 25% had no nurse at all. But according to a new statement by the American Academy of Pediatrics (AAP), this just isn't going to work anymore. Schools need their nurses, and the AAP is now pushing for a full-time nurse in every school.
The position of school nurse dates all the way back to 1902, when Lina Rogers was assigned to the healthcare of 10,000 New York students. Despite being incredibly outnumbered and working in less than desirable conditions, Nurse Rogers managed to bring down the absentee rate drastically. Soon, more nurses were assigned to the schools, and absenteeism dropped by nearly 90%.
Today, the job of the school nurse has become much more complicated. According to MedScape, the modern school nurse's responsibilities have expanded to include "surveillance, emergency preparedness, health education, chronic disease management, and behavioral health assessment." Chronic disease alone has added a challenge for school nurses, as we're seeing a rise in children with asthma, diabetes, and food allergies. In other words, as the health needs of school age children are increasing, so is the need for qualified, hard-working, and compassionate nursing professionals.
"School nursing is one of the most effective ways to keep children healthy and in school and to prevent chronic absenteeism," Dr. Breena Welch Holmes, a lead author of the policy statement and chair of the AAP Council on School Health, said in an AAP news release. She also noted the importance of school nurses working closely with local pediatricians for the most effective student care.
There's also a financial incentive for schools to add full-time nurses. According to the AAP press release, "for each dollar spent on school nurses, $2.20 was saved in parent loss of work time, teacher time, and procedures performed in school rather than in a more costly health care setting." In other words, the financial value of having a school nurse is more than twice the value of cutting that position—a fact that will be hard to ignore as school administrators consider their budgets.
The need for school nurses, like the need for nurses nationwide, is growing, and presents a new field of opportunity for recent and upcoming Unitek College nursing graduates. Yes, the job may be demanding at times, and taking care of children is a serious responsibility, but that's why they don't hire just anybody to fill that role. They're looking for someone tough, smart, compassionate, and above all, highly trained, and it just so happens that's exactly the type of nurse we're trying to shape in our Unitek College nursing programs.
For more information on the Unitek College fast-track nursing programs, you can contact us here.
https://www.unitekcollege.edu/wp-content/uploads/2016/05/Unitek-College-Blog-photo-5.jpg
800
1200
Unitek College
https://www.unitekcollege.edu/wp-content/uploads/2017/07/unitek-college-logo-01.svg
Unitek College
2016-05-30 05:54:50
2017-07-26 01:19:53
Wanted: School Nurses. Lots of School Nurses.