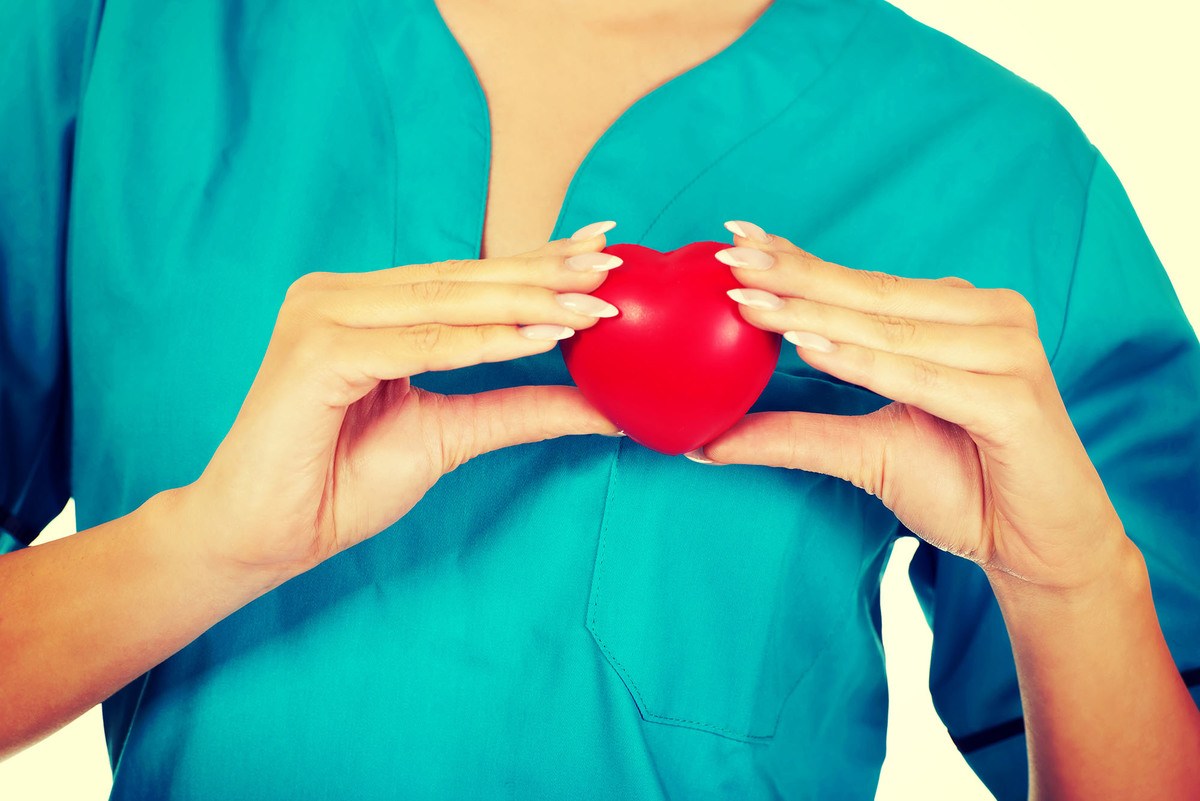 In any career, you can make decisions that later come back to haunt you. But you can also make decisions that come back to help you, such as in the case of Heather Yates, an Oklahoma City nurse who was just reunited with a patient in an amazing way.
According to a story shared by CBS-affiliate News 9 in Oklahoma City, nurse Heather Yates first met her patient, Quentin, at the Tulsa Children's Hospital when he was only three months old. Since birth, Quentin has battled epileptic seizures due to a respiratory virus and needed constant care in order to survive. Heather provided that care, going above and beyond to make certain that the young boy and his family had everything they needed.
"The nurse helped keep Quentin alive when he was at Children's. She was an incredible nurse and I know she still is an incredible nurse," said Diane Beckett, Quentin's mom.
After the Tulsa Children's Hospital, Quentin moved on to the Children's Center Rehabilitation Hospital in Bethany. He's now seven years old, six years beyond the life expectancy doctor's original estimated.
Heather's story, however, took a darker turn about a year ago, when her 17-year old son Trevor was diagnosed with an aggressive form of brain cancer.
When Quentin and his family learned of the diagnosis, the young boy decided to do something bold as a "thank you" to his dedicated former nurse. For eleven months, the seven-year old grew out his hair until just one week ago, Quentin's seven year anniversary at the Children's Center Rehabilitation Hospital. And to mark the occasion, Quentin donated all that hair to "Locks of Love" in honor of the Yates family.
We just wanted to do something to honor Quentin's life and to honor Trevor's too and the fight they both have," said Beckett.
Two things leap out of this story. The first is the incredible care and dedication shown by the two families for each other as they both struggle against formidable diseases. The second is the staying power of one nurse's acts of kindness to a three-month old child. Her passion and care resonated with that child's family for almost a decade, and if this story is any indication, she'll be a person the family never forgets.
So here's to Trevor and Quentin as they fight their battles, and here's to acts of kindness that come back years later in unexpected ways.
If you'd like information on how you can become a nurse and help families like Quentin's, contact us here.
https://www.unitekcollege.edu/wp-content/uploads/2016/06/unitek-college-blog-6.27.16.jpg
801
1200
Unitek College
https://www.unitekcollege.edu/wp-content/uploads/2017/07/unitek-college-logo-01.svg
Unitek College
2016-07-01 05:16:09
2017-07-26 01:19:53
Boy Thanks Nurse Seven Years Later