Accreditation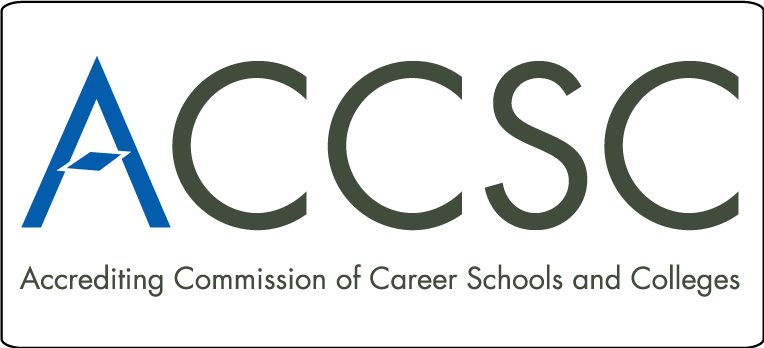 Unitek College's Fremont Main Campus, San Jose Branch Campus, and Sacramento Branch Campus are accredited by the Accrediting Commission of Career Schools and Colleges (ACCSC), a leading accrediting agency recognized by the United States Department of Education. ACCSC, which currently accredits 750 postsecondary institutions located across the United States, has been continuously recognized by the U.S. Department of Education as a trustworthy and responsible authority for the establishment of educational standards since 1967. ACCSC's scope of recognition with the U.S. Department of Education includes the accreditation of postsecondary, non-degree-granting institutions and degree-granting institutions that are predominantly organized to educate students for occupational, trade and technical careers. ACCSC's mission is to serve as a reliable authority on educational quality and to promote enhanced opportunities for students by establishing, sustaining, and enforcing valid standards and practices which contribute to the development of a highly trained and competitive workforce through quality career oriented education.

ACCSC Address & Contact Details:

2101 Wilson Boulevard, Suite 302
Arlington, Virginia 22201
703.247.4212 phone
703.247.4533 fax
www.accsc.org

What is Accreditation? What does this mean for me?
Accreditation is the process of evaluating a school or educational training program to determine whether it meets standards set up by an accrediting organization. Here are some benefits of accreditation:
A reliable indicator of quality

Approved program of study

Qualified instructors

Students have successfully completed courses

Recognition by employers and schools nationwide
This means as a student, you can rest assured that your program provides up-to-date quality education that receives the stamp of approval from leading authorities.
CCNE Accreditation
Unitek College's Fremont Main Campus, San Jose Branch Campus, and Sacramento Branch Campus are accredited by the Accrediting Commission of Career Schools and Colleges (ACCSC), a leading accrediting agency recognized by the United States Department of Education. ACCSC, which currently accredits 750 postsecondary institutions located across the United States, has been continuously recognized by the U.S. Department of Education as a trustworthy and responsible authority for the establishment of educational standards since 1967. ACCSC's scope of recognition with the U.S. Department of Education includes the accreditation of postsecondary, non-degree-granting institutions and degree-granting institutions that are predominantly organized to educate students for occupational, trade and technical careers. ACCSC's mission is to serve as a reliable authority on educational quality and to promote enhanced opportunities for students by establishing, sustaining, and enforcing valid standards and practices which contribute to the development of a highly trained and competitive workforce through quality career oriented education.

CCNE Address & Contact Details:

One Dupont Circle, NW, Suite 530
Washington DC 20036
202-887-6791
www.aacn.nche.edu/ccne-accreditation

Accreditation by CCNE ensures nursing program success with the below goals:
To hold nursing programs accountable to the community of interest – the nursing profession, consumers, employers, higher education, students and their families, nurse residents – and to one another by ensuring that these programs have mission statements, goals, and outcomes that are appropriate to prepare individuals to fulfill their expected roles.
To evaluate the success of a nursing program in achieving its mission, goals, and expected outcomes.
To assess the extent to which a nursing program meets accreditation standards.
To inform the public of the purposes and values of accreditation and to identify nursing programs that meet accreditation standards.
To foster continuing improvement in nursing programs – and, thereby, in professional practice.