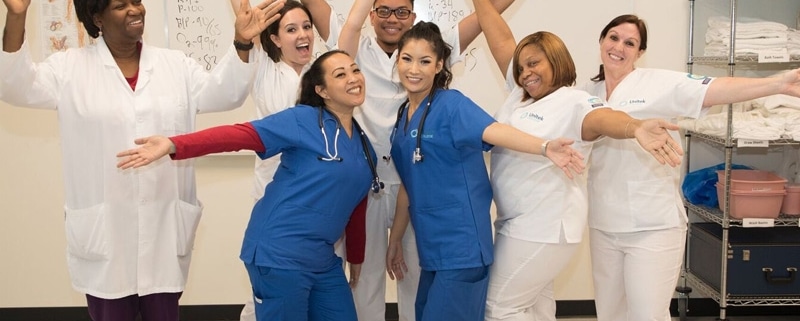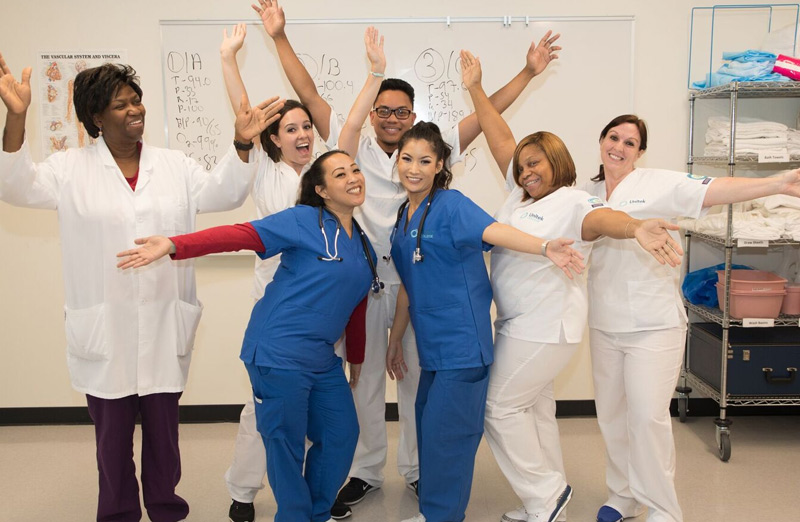 Medical Assisting is a healthcare career that's on the rise. If you're not familiar with the role, Medical Assistants are multi-competent professionals who are involved in administrative and clinical tasks to keep offices, clinics, and laboratories running smoothly. According to the U.S. Bureau of Labor Statistics, employment of Medical Assistants is expected to grow 29 percent by 2026.
Overall, Medical Assistants receive valuable exposure and experience. If you're considering a career as an MA but need more information, you might find this blog post helpful! Stay tuned for a quick look at Unitek's MA program, too.
FAQs for Medical Assisting
1. Q: What are the job duties of a Medical Assistant?
A: While job duties might vary depending on the location, employer, and specialty, they typically include the following:
Administrative
Using computer applications
Answering telephones
Greeting patients
Updating and filing patient medical records
Coding and filling out insurance forms
Scheduling appointments
Arranging for hospital admissions and laboratory services
Handling correspondence, billing, and bookkeeping
Clinical
Taking medical histories
Explaining treatment procedures to patients
Preparing patients for examination
Assisting the physician during the exam
Collecting and preparing laboratory specimens
Performing basic laboratory tests
Instructing patients about medication and special diets
Preparing and administering medications as directed by a physician
Transmitting prescription refills as directed
Drawing blood
Taking electrocardiograms
Removing sutures and changing dressings
2. Q: How are Medical Assistants different from other healthcare professionals?
A: According to the American Association of Medical Assistants (AAMA), "Medical Assistants are the most versatile allied health professionals. They are cross-trained to perform [both] clinical and administrative responsibilities." Without a doubt, Medical Assistants wear many hats and work with several other members of the healthcare team.
3. Q: What is the difference between a Medical Assistant and a physician assistant?
A: The AAMA states that "Medical Assistants perform administrative and clinical tasks under the direct supervision of a physician." Alternatively, physician assistants "examine, diagnose, and treat patients under a collaboration agreement with a physician, who may or may not be on-site."
4. Q: Where do Medical Assistants work?
A: Medical Assistants can find employment in a variety of medical settings. These usually include the following:
Physician offices
Private healthcare facilities
Industrial firms requiring healthcare personnel
Hospitals
Hospital clinics
Laboratories
Health industry providers
Independent clinics
5. Q: What does a typical work week look like for a Medical Assistant?
A: A typical work week can vary from Medical Assistant to Medical Assistant. Generally speaking, though, the AAMA reported that "most full-time Medical Assistants work a regular 40-hour week. Some work part time, evenings, or weekends."
6. Q: What is the salary of a Medical Assistant?
A: Medical assistant compensation greatly depends on the location, employer, and experience of an individual Medical Assistant. According to the U.S. Bureau of Labor Statistics, the median annual
wage for Medical Assistants was $33,610 in May 2018. Learn more about this here.
7. Q: How does a Medical Assistant become certified?
A: First, you must choose the type of certification you'd like to earn. Two of the most common types of Medical Assistant certifications are the Certified Medical Assistant (CMA) credential and the Registered Medical Assistant (RMA) credential. More often than not, your Medical Assistant program will provide you with information on how to pursue certification.
For instance, graduates of Unitek's MA program may be qualified to take several certification exams. These include the NCCT exam for the National Certified Medical Assistant (NCMA) credential and the American Medical Technologists (AMT) to earn the Registered Medical Assistant (RMA) credential. While such credentials are not a graduation requirement at Unitek, they may be of value depending on your career goals. Of course, faculty members are available to advise students seeking such certifications.
About the MA Program at Unitek College
Founded in 2002, Unitek College is an accredited, private institution that combines unique academic and technical specialties to provide excellent training programs in healthcare and nursing. With seven campuses in California, Unitek offers educational programs in the cities of Fremont, San Jose, Hayward, Concord, South San Francisco, Sacramento, and Bakersfield.
All of these locations offer a Medical Assistant program that can be completed in as little as 9 months. Ultimately, Unitek seeks to prepare students for entry-level employment as Medical Assistants. We accomplish this objective through a combination of traditional lectures, simulation training, and supervised externships. Additionally, we strive to be accessible and inclusive.
For more information, please visit our contact page and reach out to a school representative. Change your future, today!
https://www.unitekcollege.edu/wp-content/uploads/2018/01/patience-prescribed-for-job-seekers.jpg
522
800
Alyssa Jordan
https://www.unitekcollege.edu/wp-content/uploads/2017/07/unitek-college-logo-01.svg
Alyssa Jordan
2019-05-08 05:15:31
2019-05-01 07:57:51
Frequently Asked Questions About Medical Assisting