About Medical Office Administrators
Medical Office Administrators perform various clerical duties for medical offices, insurance companies, and other healthcare facilities. Our Sacramento Campus offers a Medical Office Administration program that gives students the knowledge and skills they'll need to excel in the field. For this occupation, responsibilities typically include the maintenance of medical records, the completion of bookkeeping tasks, and other accounting duties.
Projected Career Growth
According to the Bureau of Labor Statistics, employment for Medical Office Administrators is expected to grow 13 percent by 2026.1 Because of the aging baby-boomer population, demand for preventive medical services is expected to increase. In order to meet this growing need, doctors and healthcare facilities will require more clerical support.
MOA Program at Unitek College
Our Medical Office Administration program teaches students how to provide excellent patient administration. The program includes instruction in general office skills, medical data processing, medical office software, clinical office procedures, and principles of medical record-keeping and applicable regulations. Communication skills are also emphasized in this program, as they are highly valued in Medical Office Administration.
Some courses you can expect to see are the Fundamentals of Health Care, Computer Fundamentals, Medical Office Administration, Business Practices in the Medical Office, Health Records Management, and Medical Insurance Billing.
Regarding professional certification, graduates may be eligible to take several certification exams. These include the Electronic Health Records Specialist exam, the Certified Medical Administrative Assistant exam, and the Medical Billing and Coding Specialist exam. While these credentials are not required to graduate, they can be of value depending on the student's particular career goals. Our faculty members are available to advise students seeking such certifications.
Classroom and Lab Environment
Students enrolled in our MOA program will utilize classrooms equipped with computer workstations. During their studies, students will have access to specialty billing, coding, medical records, and office administration software. Standard office software for Word processing, email communication, and appointment scheduling will be provided as well. Students will also have access to the medical lab while learning CPR, first aid, and patient vital signs.
The MOA program has numerous educational objectives. Graduates will be prepared to work as entry-level Medical Office Administrators. On the job, they will be capable of using medical terminology, performing opening and closing office procedures, and operating hardware and software to accomplish office tasks. They'll also create electronic health records and assign insurance codes for both medical diagnoses and procedures. Additionally, they will be able to submit health insurance claims for reimbursement.
Unitek College Enrollment Process
If you think this program might be right for you, please read the steps that must be taken to enroll at our Sacramento Campus:
Meet for career planning
Complete the admissions interview
Send proof of high school education or equivalent
Take the assessment exam
Fill out an admissions application
Complete the enrollment agreement
Our Sacramento Campus
In 2006, Unitek College opened a branch campus in Sacramento, California. Numerous milestones later, the Sacramento Campus was recognized as a "School of Excellence" by the Accredited by Accrediting Commission of Career Schools and Colleges (ACCSC).2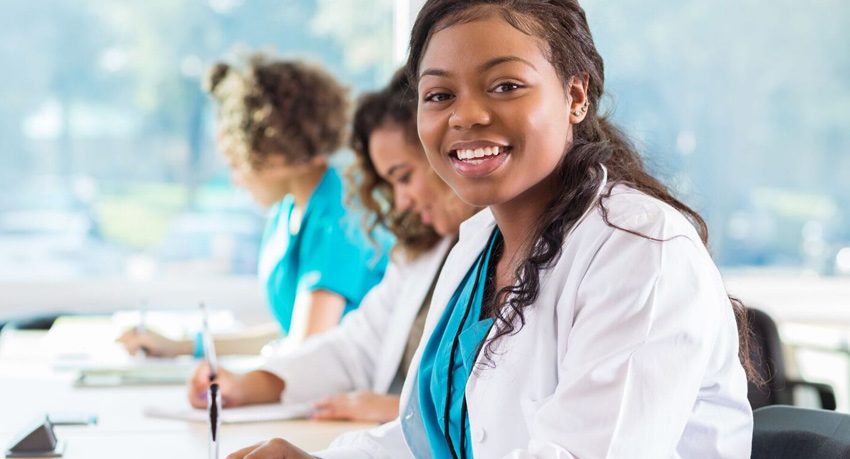 The Sacramento Campus is located near Commerce Gardens and the American River. Within distance of the Capital City Freeway, the campus is situated near several estates, colleges, and restaurants. The size of the campus is approximately 12,136 square feet. While students utilize various classrooms and labs, they also benefit from a library, a student lounge, and several clerical areas.
Additionally, all of the programs at this campus can be completed in a year or less. If you're in Sacramento, and you're interested in Medical Office Administration training, please contact us toll free at 888-518-6601.
1 https://www.bls.gov/ooh/healthcare/medical-records-and-health-information-technicians.htm
2 https://www.unitekcollege.edu/about-us/