Medical Assisting as a Career
It can be very beneficial to choose Medical Assisting as your profession. More often than not, there is a certain degree of job protection. Most careers in healthcare typically have security and stability, but Medical Assisting does not require years of schooling. This is another benefit that's worth mentioning. Generally speaking, MA programs can be completed in under two years. The MA program at Unitek College can be completed in as little as 9 months.
Medical Assistants are usually exposed to new technology as well. This gives them additional knowledge, first-hand experience, and even the chance to experiment. If you aren't entirely sure which healthcare profession to choose, it can be costly and time consuming to experiment while training for other healthcare professions. Medical Assisting, however, is typically less expensive than other healthcare training programs. In giving Medical Assistants exposure and experience, this profession can act as a launch pad into the healthcare industry.

What It's Like to Be a Medical Assistant
At our Sacramento Campus, we prepare students for work as Medical Assistants. Graduates will have the knowledge to manage duties like the following: administrative functions such as answering telephones, scheduling appointments, updating patient charts, ordering supplies, managing billing tasks, and arranging for hospital admission or laboratory services.
Additionally, graduates will be capable of performing various clinical functions. Such functions include relaying prescriptions to a pharmacy, collecting laboratory specimens, and sterilizing medical instruments. Furthermore, they will be capable of preparing patients for x-rays and taking electrocardiograms. Graduates will also be capable of removing sutures and changing dressings.

Medical Assisting on the Rise
When seeking a new career, it's helpful to consider if there's projected growth. In 2016 alone, Medical Assistants held 634,400 jobs. Employment opportunities are anticipated to grow 29 percent by 2026.1 According to the Bureau of Labor Statistics, the elderly population will continue to need more medical services. This need is expected to create a greater calling for Medical Assistants.

About Our Medical Assistant Program
The MA program at Unitek College uses a diverse approach to teach students. While some of the Medical Assistant courses are taught in a classroom, students will also learn through hands-on methods. Simulation training, lab exercises, and a supervised externship all serve to better educate our students.
Throughout the program, students will gain critical knowledge about laboratory techniques, clinical procedures, pharmaceutical principles, medication administration, and first aid. Other important topics include patient relations and medical law. Additionally, students will learn more about ethics in the healthcare field.

Steps to Enroll at Unitek College at Sacramento
Choosing the right Medical Assistant school is undoubtedly important. If you think our MA program might be for you, please review the below steps:
Career planning session
Admissions interview
Obtain proof of high school education/equivalent
Assessment exam
Unitek application
Enrollment agreement
Financial preparations

A School of Excellence
In 2014-2015, the Sacramento Campus was recognized as a "School of Excellence" by the Accredited by Accrediting Commission of Career Schools and Colleges (ACCSC). This award praises institutions for their dedication to the rigors of the ACCSC endorsement as well as their efforts to maintain the greatest levels of success among their students.2

About the Sacramento Campus
In 2006, Unitek College opened a branch campus in Sacramento and started offering a Vocational Nursing program. The program has been approved by the Board of Vocational Nursing and Psychiatric Technician (BVNPT). Our Sacramento Campus was also approved by California's BPPE in the fall of 2006, when the Bureau of Private Postsecondary Education became the state authorizing agency.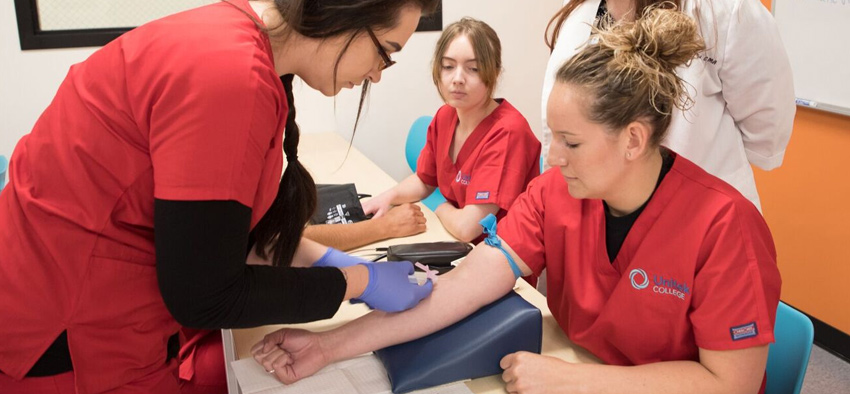 The following year was also a significant one in Unitek's history. In 2007, the Sacramento Campus began offering a Medical Assisting program. When paired with the success at the Fremont Campus, which included the launch of the Associate Degree in Registered Nursing program, Unitek's profile was elevated as a nursing school in the San Francisco Bay Area.
In terms of space, the campus is approximately 12,136 square feet. Instruction takes place in various classrooms and labs. Students will also benefit from a library, a student lounge, and several administrative and clerical areas.
All of the programs offered at the Sacramento Campus can be completed in a year or less. If you're in Sacramento and you're interested in Medical Assistant training, please contact us toll free at 888-518-6601.
1 https://www.bls.gov/ooh/healthcare/medical-assistants.htm
2 https://www.unitekcollege.edu/about-us/