Recently, we started an exploratory series with our college campuses. During each installment, we'll focus on one Unitek campus, its programs, and the surrounding area. Today we're going to take a look at one of our campuses in the San Francisco Bay Area: Unitek Fremont!
In 2002, Unitek College began offering healthcare education at the Fremont Campus. Soon we began offering a Medical Assistant program and, in 2004, we entered the nursing education landscape by establishing a Vocational Nursing program at Fremont. Additionally, in 2010 the U.S. Department of Education approved Unitek Fremont to participate as a Title IV awarding institution.
In many ways, Unitek College began with the Fremont Campus. There students will find various programs for the next generation of healthcare professionals. These include classes for aspiring Medical Assistants and Vocational Nurses, two occupations that fill critical roles on the healthcare team.
Join us as we explore Unitek College, Fremont. Picture blue skies, coastal weather, and mountainous views…
About the Campus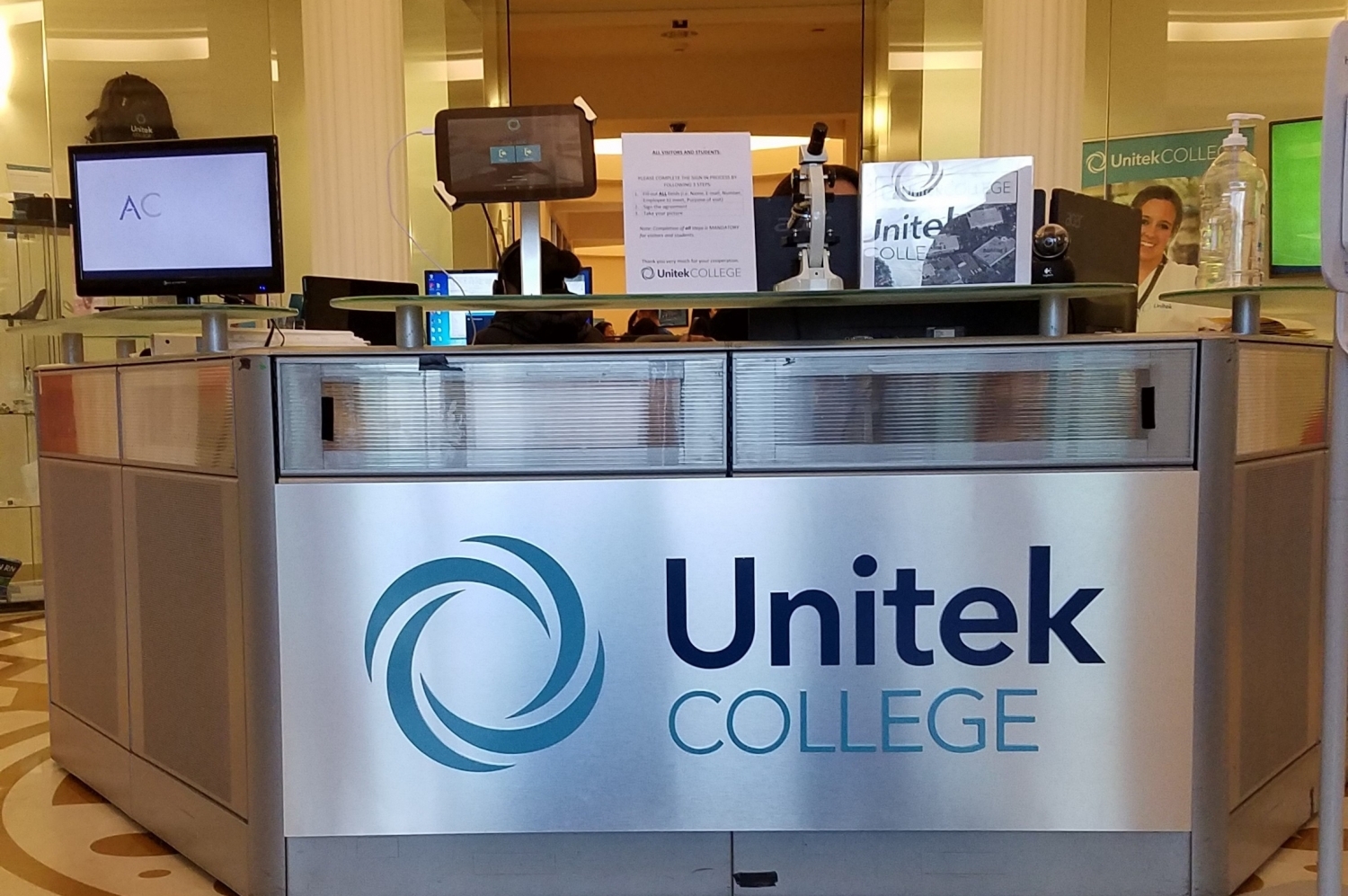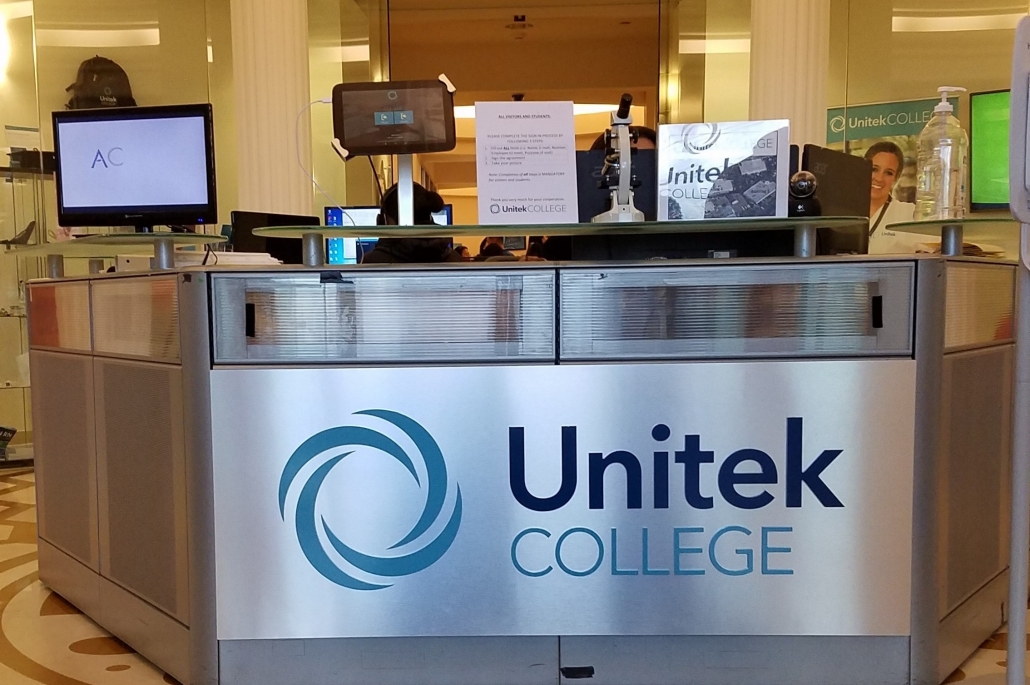 The Fremont Campus is located near the I-880 highway. Tucked into the corner of Auto Mall Parkway and S. Grimmer Boulevard, the campus is within distance of a 24 Hour Fitness and several restaurants. It occupies more than 50,000 square feet, allowing students to utilize 13 classrooms, 10 labs, a library, and a student lounge. Fremont also maintains a reception area and both faculty and administrative offices.
Let's break that down a little more, though! Check out these factoids about our classroom and lab environment…
• The Fremont campus contains 5 labs—2 skills labs and 3 simulation labs.
• Each has patient care stations, simulating actual healthcare facility settings.
• The main skills lab offers a study area for students with tables and chairs, plus cabinets with library books and films.
• Each lab has storage cabinets for supplies and all necessary equipment such as: IV poles, enteral feeding pumps; blood pressure cuffs, scales; adult and pediatric mannequins; and equipment to practice common nursing care.
And here are some other facts about the Fremont Campus!
+ Capped classes. The Medical Assisting program is capped at 40 students. Consequently, this allows instructors to spend more time with each student, and each student is given a greater opportunity to have their voice be heard.
+ Morning & night schedule. While it depends on the program, Unitek Fremont is usually open on weekdays from 8:00 am to 10:50 pm. On Saturdays, Fremont may be open for testing by appointment.
+ Online BSN program. Unitek's RN-to-BSN distance education program is offered at the Fremont Campus. It's 100% online except for the independent project/practicum included within the program. If you'd like to know more, check out our RN-to-BSN program page here.
About Medical Assistant Training
Without a doubt, healthcare careers can be incredibly satisfying. For example, Medical Assistants enjoy close proximity to patients, as they typically assist with examinations, take vital signs, and record medical histories. They play a vital role on the healthcare team and perform both administrative and clinical tasks.
If you've searched for Medical Assistant schools or wondered about Medical Assistant certification, you probably have various questions that need to be answered. Below, we've included ones that we have commonly seen as well as articles that may help:
+ If you're searching for "Medical Assistant programs near me" then… Learn more here.
+ How do I find a good school for Medical Assistants? Check out our article here.
+ How do I renew my Medical Assistant certification? Explore this process here.
+ What is a day in the life of a Medical Assistant like? Read our blog post here.
At Unitek College, you'll find a Medical Assistant program that can be completed in as little as 9 months. Through a combination of expert lectures and practical training, students will be equipped with the necessary knowledge to pursue employment as a Medical Assistant.
About the City of Fremont
As you might imagine, the website for the city of Fremont has abundant information about the area, residents, and visitors. We recommend checking out the "Our Community" tab. It'll direct you to various helpful sections, such as About Fremont, Attractions, Community Alert System, Community Involvement, Downtown, and Family Resource Center, just to name a few! There's also information about destinations like parks, libraries, and schools.
When it comes to visiting Fremont, the Attractions section under the Our Community tab is full of ideas…
• Museums
• Parks
An Overview of Unitek College
Founded in 2002, Unitek College is an accredited, private institution that combines unique academic and technical specialties to provide excellent training programs in healthcare and nursing. With seven campuses in California, Unitek offers educational programs in the cities of Bakersfield, Concord, Fremont, Hayward, Sacramento, San Jose, and South San Francisco. All Unitek College campuses offer healthcare career training and clinical education experiences.
If you'd like more information about our Fremont Campus, please contact us at 888-775-1514 to speak with a friendly school representative!
https://www.unitekcollege.edu/wp-content/uploads/2019/01/If-youre-searching-for-medical-assistant-programs-near-me-then...-e1548345008360.jpg
1508
2268
Alyssa Jordan
https://www.unitekcollege.edu/wp-content/uploads/2017/07/unitek-college-logo-01.svg
Alyssa Jordan
2019-01-24 05:20:41
2019-01-24 15:52:25
Unitek's Campus Series: Fremont