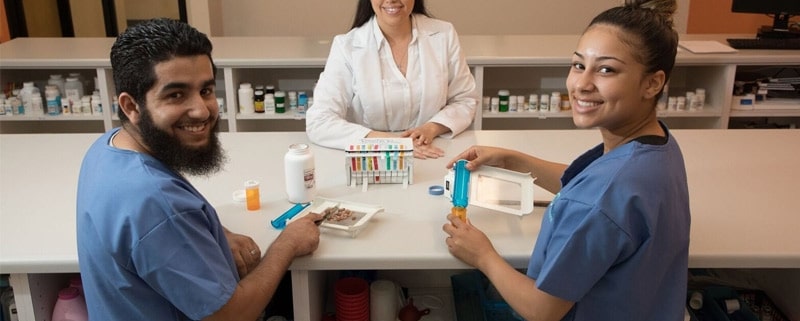 Finding a Good Pharmacy Tech Program in the Bay Area
Unitek College offers health care courses, serving students throughout California who are drawn to this gratifying career. If you are set on finding a good pharmacy tech program in the Bay Area, look no further than Unitek Colleges.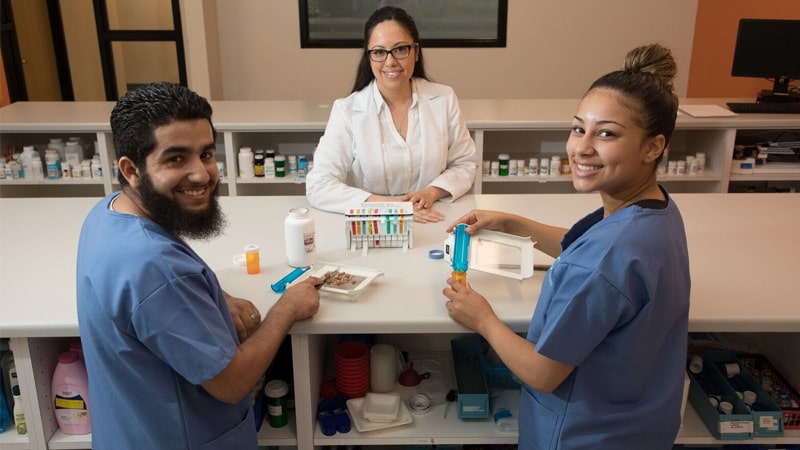 Technology and trends within healthcare are changing at a rapid pace, which means professionals working in the industry need to be flexible, adaptable, and keen enough to change with it. Unitek's pharmacy technician program boasts a curriculum that blends academia with practical on-the-job training that will help students become ready for the industry by the time they graduate from the program. Unitek's curriculum provides students with the necessary skills and knowledge to assist pharmacists in hospitals, retail settings, and elderly care centers. A career in pharmacy requires orientation to detail, concentration, and repetition, which is why Unitek's program has a "hands-on" component, offering hands-on lab exercises and 240 hours of supervised externship. Students enter our program as novice students and graduate as seasoned, skilled professionals who are ready to enter the workforce confident and prepared.
Pharmacists generally enjoy reasonable hours and flexible schedules
Whether you are planning your first career or consider yourself a "career changer," pharmacy technician is a lucrative career for many reasons. If you crave stability and thrive in quiet spaces, working alongside only a few colleagues in a confined space, a career as a pharmacy tech is the perfect choice. With new drugs hitting the market on an ongoing basis, techs are constantly exposed to new drugs and are expected to familiarize themselves with the types of drugs they prepare for members in the community. While some weekends and nights might be required, pharmacists generally enjoy reasonable hours and flexible schedules. Unitek has seen many graduates go on to have successful full-time careers as pharmacy techs over the years and you could be one of them!
Behind the scenes as a Pharmacy Technician
Pharmacy techs provide a much needed "behind the scenes" role within the healthcare industry. If you have strong customer-service skills, a strong orientation to detail, and relatively strong math skills, you have a solid baseline to succeed as a pharmacy tech. Focusing for long periods of time and staying organized are both necessary to thrive in this role as well. The ability to listen and work collaboratively with the pharmacist will help a tech thrive in the workplace. On a daily basis, techs interact with people who may be sensitive about receiving medication, which makes interpersonal skill important for a pharmacy tech.
Unitek can help you achieve your goal of becoming a pharmacy tech. With campuses located throughout California, our goal is to prepare you for a lucrative and stable career in as little time as possible.

* Programs vary by location
** Bakersfield campus is currently not accredited
https://www.unitekcollege.edu/wp-content/uploads/2018/01/pharmacy-tech-program-in-the-bay-area.jpg
450
800
Unitek College
https://www.unitekcollege.edu/wp-content/uploads/2017/07/unitek-college-logo-01.svg
Unitek College
2018-01-10 19:18:52
2018-03-19 20:03:58
Finding a Good Pharmacy Tech Program in the Bay Area