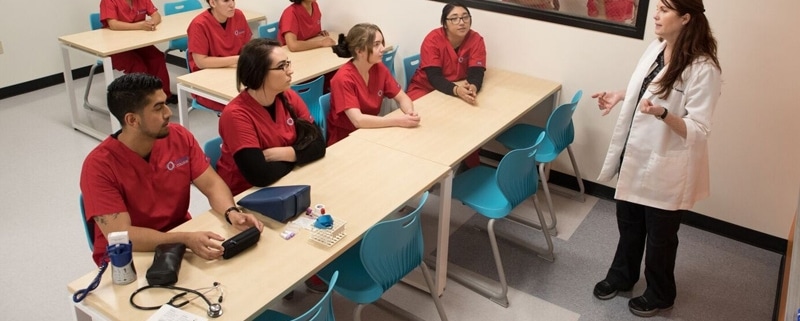 Medical Assistant Training – Unitek College
Healthcare is a fast-paced, exciting, and secure industry to work in, whether you are in a "behind the scenes" or "patient-facing" role. Unitek College is committed to educating healthcare professionals, equipping them with the skills and real-world knowledge to be ready for successful careers in the healthcare industry.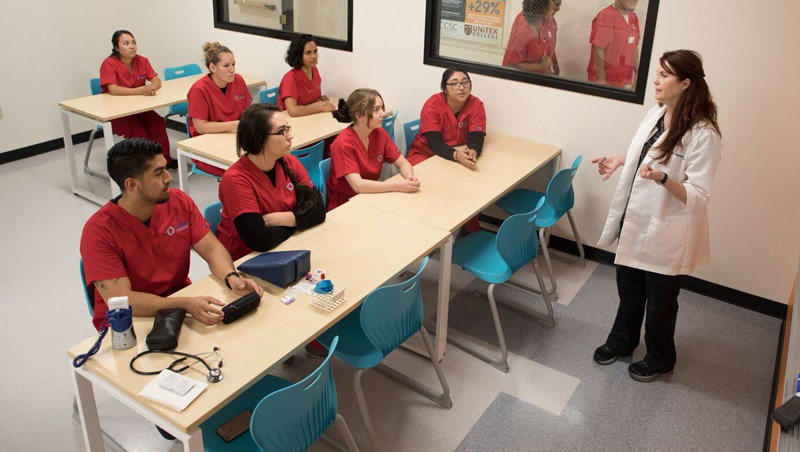 With seven convenient facilities in California, students can conveniently pursue their career goals in a relatively short amount of time. You may wonder, how short is a medical assisting program? The Unitek College Medical Assisting Program can be completed in as little as nine months. If you are a "career changer" student or someone who does not have the luxury of spending years upon years in school, Unitek College can help you find a healthcare program that will prepare you to be ready to enter the workforce with the necessary skills to become a professional medical assistant.
Medical assistants are often asked to wear many hats
Before committing to a medical assisting career, it is important to thoroughly research the career and make sure it is an appropriate match for your personality type, interests, preferred work environment, and lifestyle. Medical assistants are often asked to wear many hats, carrying out administrative tasks as well as directly interacting with patients by taking medical histories, assisting doctors during exams, and performing basic lab tests. A genuine desire to care for and serve individuals in need is a must.
Receive training on the "soft skills"
The Unitek College Medical Assisting Program will provide students with a background in medical terminology, human anatomy, and provide hands-on training that will prepare students to jump into a position after graduation with the knowledge and experience to quickly adapt. Students will also receive training on the "soft skills" associated with a career in medical assisting, which includes strong communication skills, active listening, and professionalism.
With the aging baby boomer population, healthcare professionals are more important than ever. If you are interested in being a trusted professional on the healthcare team, we encourage you to research the Unitek College Medical Assisting program. Our graduates enter the workforce confident, prepared, and successful in large part due to the training they receive at Unitek.
Other topics soon to be covered are how long is medical assistant training, medical assistant training near me, medical assistant training program, medical assistant on the job training, medical office assistant training, and more.
We Offer Medical Assisting Training Throughout California:

* Programs vary by location
** Bakersfield campus is currently not accredited
https://www.unitekcollege.edu/wp-content/uploads/2018/01/medical-assistant-training.jpg
452
800
Unitek College
https://www.unitekcollege.edu/wp-content/uploads/2017/07/unitek-college-logo-01.svg
Unitek College
2018-02-13 20:41:29
2018-06-12 21:26:29
Medical Assistant Training - Unitek College