Advance Your Career
Vocational Nursing is a great choice for those looking to take the next step in their careers. Unitek's program gives students the knowledge, skillset, and assistance they'll need to pass the licensure exam. Our curriculum pairs expert instruction with hands-on training and lab work.

Our Ideal Timeline
Even though we maintain a well-rounded curriculum, it only takes 12 months to complete the program! We understand that most people are short on time but would like to pursue rewarding careers.

A Promising Career
This profession is predicted to grow 12 percent by 2026.1 As lifespans increase, the need for medical services will also increase. Licensed Vocational Nurses are expected to see a boom in employment opportunities. This will result in healthcare facilities hiring more staff to fill the need.

Steps to Enroll
If you're interested in Concord's Vocational Nursing program, please review and complete each of the below steps:
Career development meeting
Admissions interview
Assessment exam
Unitek Application
Enrollment agreement
Financial preparations

A Diverse Curriculum
The Vocational Nursing program equips students with the tools they'll need to succeed. At Unitek, students will benefit from more than 900 hours of hands-on training in simulations, labs, and healthcare facilities. They also receive in-class instruction and access to healthcare facilities. In the process, they gain the support and confidence they'll need to excel in the healthcare industry.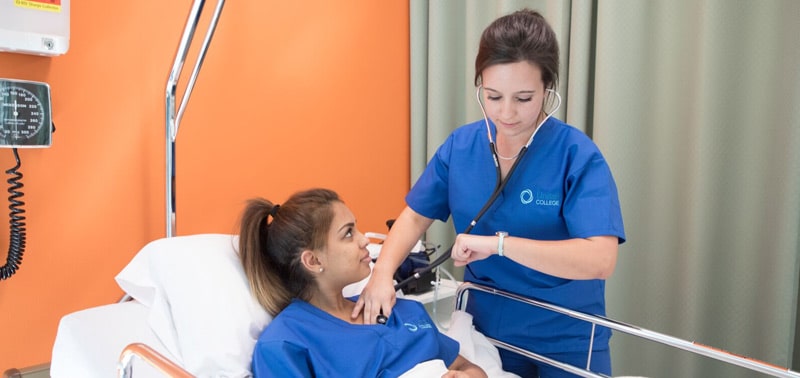 Through the program, students are taught how to evaluate patients and record symptoms. They'll also learn how to interact with patients, secure medical histories, and record reactions to medication. Depending on the state, some locations allow LVNs to distribute prescribed medications and manage intravenous fluids.

The Concord Campus
You'll find several helpful locations at our Concord Campus. Not only are there 7 classrooms and 9 skills labs, but there are also learning resource stations for student use. There is a student break room as well, a café within the building, and accessible administrative offices. Additionally, if you need any financial assistance, our financial aid representatives are eager to help. If you wish to speak with them, please click here.

About Unitek College
Our programs provide students with healthcare education in various fields. The Vocational Nursing program is a popular choice, and it often leads to a promising career in healthcare. As a profession, Vocational Nursing is, without a doubt, on the rise. If you'd like to find Vocational Nursing programs in Concord, please contact us toll free at 888-919-4220.
1https://www.bls.gov/ooh/healthcare/licensed-practical-and-licensed-vocational-nurses.htm