About Pharmacy Technicians
Pharmacy Technicians work under the supervision of licensed pharmacists. Typically, they find employment opportunities in hospitals or retail pharmacies. Their duties and responsibilities include stocking medical inventory, managing patient medication records, and dispensing medication into containers. They also create prescription labels and, at times, they can be responsible for managing cash registers and preparing insurance claim forms. In hospitals, Pharmacy Technicians share many of these duties. They also prepare commercially unavailable medication, deliver medicine to nursing units, and gather quality improvement data.
Projected Growth
Experts anticipate that employment opportunities will grow 12 percent by 2026.1 According to the Bureau of Labor Statistics, demand for Pharmacy Technicians is projected to grow due to the increasing need for prescription medications. This need will create employment opportunities for Pharmacy Technicians, as licensed pharmacists will need more assistance.
The Enrollment Process
Are you looking for a Pharmacy Technician program? If so, we encourage you to read our enrollment requirements.
Career planning session & admissions interview
Send proof of high school education/equivalent
Entrance exam
Admissions application
Enrollment agreement
Financial arrangements
Program Overview
Our program gives students the education and skillset they'll need to succeed as a Pharmacy Technician. In this 9-month program, students will learn how to assist licensed pharmacists in various healthcare settings. Topics include but are not limited to the following: reading medical symbols and abbreviations, performing aseptic techniques, and evaluating typical dosage forms for medications. This is accomplished through a combination of specialized instruction, lab exercises, and a 240-hour externship.
Federal Aid Information
To look at statistics for the Pharmacy Technician program, please click here for data that pertains to the program and the Concord Campus. You'll find typical monthly loan payments, program costs, percentage of graduates that find jobs, and more.
Our Concord Campus
Unitek College maintains seven locations in California. Not only do we have eager career services and financial aid teams, but we also provide several programs that combine professional instruction and simulation training to give students a well-rounded experience. Some programs provide supervised externships as well.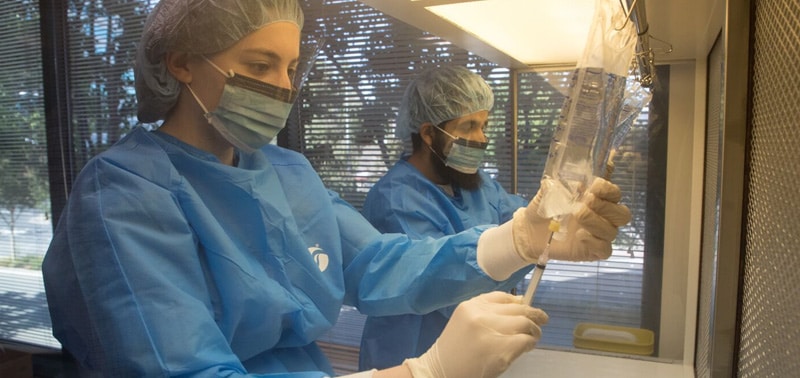 At our Concord Campus, students have access to 7 classrooms, 9 labs, and learning resource stations. They also have access to a student lounge and an indoor café. If you're looking for Concord schools that provide Pharmacy Technician training, please visit our website or reach out to us at 888-919-4220.
1 https://www.bls.gov/ooh/healthcare/pharmacy-technicians.htm