About Medical Assisting
At our Concord Campus, we strive to prepare students for their chosen career paths. The Medical Assisting program gives students the knowledge, experience, and confidence they'll need to excel in the field. Our courses are well-rounded, and they include both clinical and administrative training.
You may be asking yourself, what does a Medical Assistant do? Their responsibilities include but are not limited to the following: updating patient medical records, completing insurance forms, and scheduling appointments. Medical Assistants have usually been educated in medical terminology, clinical procedures, and basic anatomy.

Frequently Asked Questions
Below are some of the most common questions we have come across. We hope you find these answers helpful!
Q: Why should I choose Medical Assisting as a career?
A: Medical Assisting is typically seen as a rewarding career in healthcare. Medical Assistants play a significant role, as they not only assist physicians, but they actively interact with patients and their families on a daily basis. This profession is expected to grow, and it often promises stability and security.
Q: Do you need Medical Assistant certification to work in the field?
A: Certification is not a state or federal requirement for this profession. However, graduates of our program may be qualified to take several certification exams. These exams include the NCCT exam for the National Certified Medical Assistant (NCMA) credential and the American Medical Technologists (AMT) to gain the Registered Medical Assistant (RMA) credential. While these credentials are not required to graduate, they may be of value depending on a student's particular career goals.
Q: How long does it take to become a Medical Assistant?
A: It depends on the program and whether you'd like to earn a certificate or an associate's degree. Typically, it takes a year or less to receive certification. Unitek's program only takes 9 months to complete!

Projected Growth for Medical Assisting
Employment opportunities are expected to increase 29 percent by 2026.1 According to the Bureau of Labor Statistics, demand for Medical Assistants is expected to grow due to longer lifespans in the elderly population. To see as many patients as possible, doctors will hire more medical professionals to assist with clinical tasks.

How to Enroll at Unitek
If you are in the Concord area and you're interested in our program, please carefully review the following steps:
Career planning session & admissions interview
Submit proof of high school education/equivalent
Assessment test
General application
Enrollment agreement
Financial arrangements

Information About Our Program
At Unitek, students will receive a combination of professional instruction, applied training, and 160 hours of experience with a supervised externship. The courses also focus on important attributes in the workplace, such as teamwork, communication, and acceptable behavior.

Student Services at Concord
Our Concord Campus maintains several locations for student use. These locations include a student lounge, a café, and learning resource stations. Furthermore, if you need any financial assistance, our representatives are available and happy to help. Please click here to visit our website and find their contact information.

Why You Should Join Unitek
Unitek maintains seven opportune locations and numerous career-driven curriculums. Our admissions, career services, and financial aid teams are always eager to assist potential students. Medical Assistants play a significant role in the healthcare system, and completing Unitek's Medical Assisting program is a great step toward gaining employment.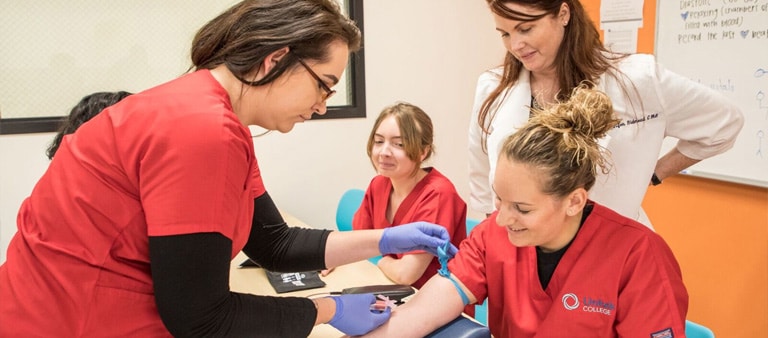 If you have been searching for Medical Assistant training in Concord, please check out our website or contact us at 888-919-4220.