So, you've decided on a career in Medical Assisting. That's great! There are several benefits to this rewarding profession. Along with exposure to different medical specialties, alternative schedules, and a bright career outlook1, you'll also find training programs that can usually be completed in a year or less. Most importantly, you will be able to help others and partake in satisfying work.
While considering this career, you've likely come across the following question: What qualifications do you need to become a Medical Assistant? The answer is somewhat dependent on the employer and the medical specialty. The answer can also vary depending on the state. Generally speaking, Medical Assistants do not need certification to practice in the field. However, formal training can provide aspiring Medical Assistants with the knowledge and skills they'll need to succeed. It can also provide networking opportunities, not to mention career assistance!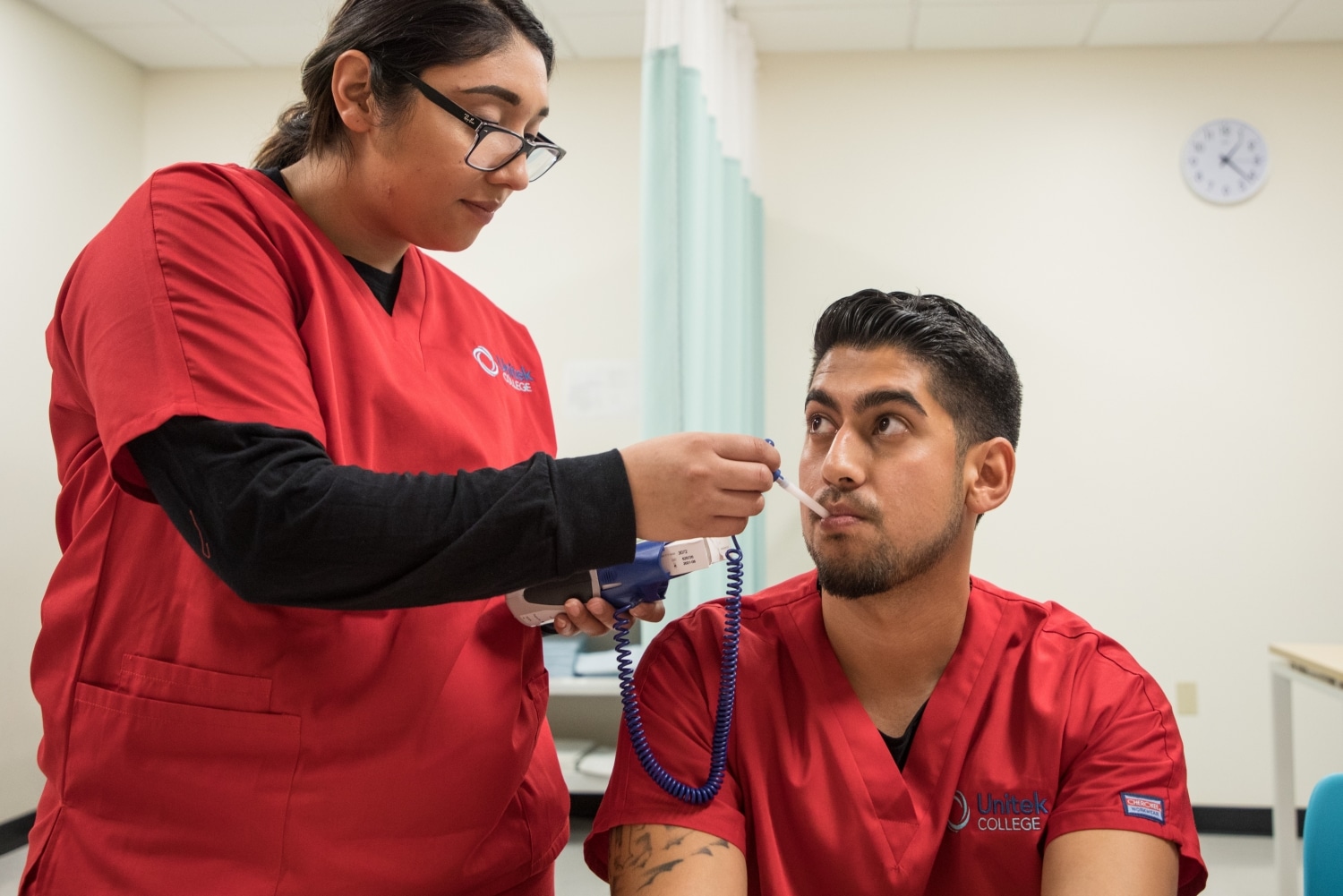 Ideal Qualities for Medical Assistants
Speaking of qualifications, we'd also like to delve into some qualities that Medical Assistants typically possess. While there are exceptions, the U.S. Bureau of Labor Statistics cites the below qualities as ones that are important for Medical Assistants to succeed.2
+ An Eye for Details: A detail-oriented nature is critical for the success of a Medical Assistant. Other members of the healthcare team—physicians, insurance companies, etc.—rely on accurate patient information to accurately treat the patient. Because of this, Medical Assistants must pay close attention when they take vital signs or record information.
+ Stellar Analytical & Technical Skills: According to the Bureau of Labor Statistics,2 Medical Assistants "must be able to understand and follow medical charts and diagnoses. They may be required to code a patient's medical records for billing purposes." Additionally, Medical Assistants should be proficient with the use of basic clinical instruments so that "they can take a patient's vital signs, such as heart rate and blood pressure."
+ Great Interpersonal Skills: Medical Assistants must have the ability to discuss patient information with other members of the healthcare team. The Bureau of Labor Statistics also states that Medical Assistants "often interact with patients who may be in pain or in distress, so they need to be able to act in a calm and professional manner."2
A Sunny Outlook for Medical Assisting
Earlier, we mentioned that Medical Assisting has a bright outlook. In other words, there is likely a certain degree of job security for MAs. You may be wondering what, exactly, that means for you. According to the Bureau of Labor Statistics, employment of Medical Assistants is projected to grow 29 percent by 2026, a rate that is quicker than the average of most occupations!1
The Bureau of Labor Statistics has linked this demand to the aging baby-boomer population. As they head toward retirement, their needs for preventive medicine will likely increase at a sizeable rate. To keep up with the demand, physicians will need to hire more healthcare personnel to perform routine administrative and clinical duties. Doing so will allow physicians to see a greater number of patients and improve the overall health of the community.
Overview of Unitek College
Founded in 2002, Unitek College is an accredited, private institution that combines unique academic and technical specialties to provide excellent training programs in healthcare and nursing. With seven campuses in California, we offer educational programs in the cities of Fremont, San Jose, Hayward, Concord, South San Francisco, Sacramento, and Bakersfield. At Unitek College, we provide healthcare career training and clinical placement. Additionally, our career services team provides Unitek graduates with employment assistance.
If you'd like more information, please visit our contact page and reach out to one of our friendly representatives!
1 https://www.bls.gov/ooh/healthcare/medical-assistants.htm#tab-1
2 https://www.bls.gov/ooh/healthcare/medical-assistants.htm#tab-4
https://www.unitekcollege.edu/wp-content/uploads/2018/06/unitek-college-medical-assistant-program-at-the-fremont-campus.jpg
1001
1500
Alyssa Jordan
https://www.unitekcollege.edu/wp-content/uploads/2017/07/unitek-college-logo-01.svg
Alyssa Jordan
2018-10-19 05:15:55
2018-10-15 18:11:17
What Qualifications Do You Need to Become a Medical Assistant?