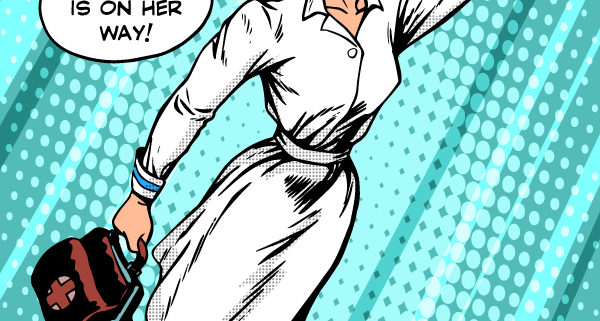 More Nurses Who Are Making An Impact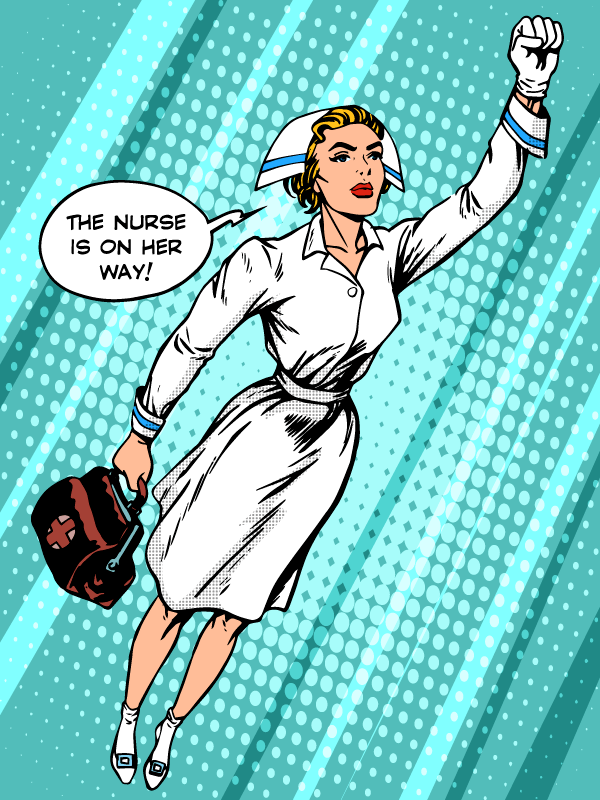 We share a lot of stories about nurses who have made an enormous impact on their patients' lives, and with good reason; there's never a shortage of stories to share. It takes a unique type of person to be a nurse, and more often than not, when faced with an opportunity to go the extra mile for the people under their care, most nurses don't think twice.
Take, for example, the story of Katie Windsor-an NICU nurse in Hickory, North Carolina-who came up with a way to use Halloween to bring joy into the lives of anxious parents.
Windsor always liked doing things for her tiny patients and their families around this holidays, but this Halloween, she decided to go big. Armed with an idea and a crochet set, Windsor handmade superhero costumes for each of the babies under her care in the NICU, then surprised the infants' parents with photos.
"I had been trying to find a costume but couldn't find anything small enough," Emily Sauceda (a mother of one of the infants) told PEOPLE magazine. "Being in the NICU is hard, it's a difficult situation, but this made us feel like regular moms and dads… They are all so adorable. It's just brought all the parents so much joy."
(You can see the results of Katie's hard work here.)
Not all of this week's spotlight stories involve yarn, though. In the case of nurses Jenny Tran and Tonya Samuel, making an impact meant providing extraordinary care for a very well-known patient. Recently, ABC newscaster Robin Roberts had the opportunity to reunite with and thank the nurses who got her through her battle with cancer and bone marrow disease.
On the Harry Connick Jr. Show, during a show dedicated entirely to nurses, Robin recounted how her nurses had saved her life simply by being there for her in her darkest moments—unaware that both were backstage waiting to surprise her.
"Thank you, thank you for being our lifeline," Robin said. "Thank you for being there, not only for us, but for our caregivers, our loved ones. We know…unsung heroes? Not today. We are singing your praises."
(You can watch highlights from the surprise reunion here.)
Opportunities to make a major difference in the lives of patients will come one right after the other, and while not every amazing moment will be shared on television or in a magazine article, rest assured that in the eyes and the memories of those patients, the generosity of nurses will never be forgotten.
If you'd like more information on becoming a nurse, or advancing your career as a nursing professional, contact Unitek College here.
https://www.unitekcollege.edu/wp-content/uploads/2016/11/unitek-college-healthcare-blog-10.31.16.png
800
600
Unitek College
https://www.unitekcollege.edu/wp-content/uploads/2017/07/unitek-college-logo-01.svg
Unitek College
2016-11-02 05:30:26
2019-11-18 14:51:12
More Nurses Who Are Making An Impact