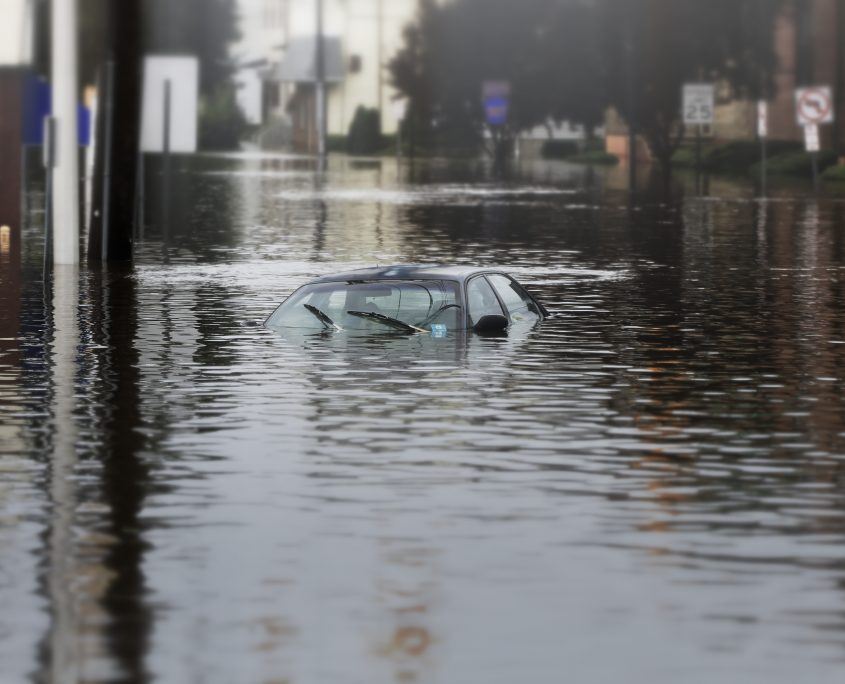 It's been days since Hurricane Harvey made landfall in Texas, and he's still causing trouble. The storm has claimed two lives so far and continues to dump inches of water into east Texas—sending the residents of flood-prone cities like Houston scrambling for higher ground.
But evacuation isn't a simple task, and not everyone is able to do so without a significant amount of help… residents of this nursing home, for example, were stranded in waist deep water until help could arrive. As Harvey approached, many hospitals began closing their doors—sending their patients north to Dallas.
"We want to make sure that people are located in a facility where they can receive care without the impact of a hurricane," explained Corpus Christi Fire Chief Robert Rocha.
The federal government made emergency health care a top priority as well, with Health and Human Services Secretary Tom Price declaring a public health emergency—a decision that relaxes many Medicare and Medicaid requirements to make it easier for health centers to treat the wave of new patients.
But even with the federal help, treating the sudden influx of patients requires more than just paperwork assistance. It requires boots on the grounds and scrubs in the halls. In other words, fighting Hurricane Harvey requires an army of nurses, and nurses from all over are answering the cry for help.
A team of thirteen from the Texarkana region boarded a plane and headed for the coast, landing ahead of Harvey and immediately going to work easing the burden on Texas hospitals.
"We'll help take care of those patients and provide the care. We'll provide the hospital a little relief as they're taking in these added patients," explained Micah Johnson, CHRISTUS St. Michael-Atlanta Director of Nursing.
Other nurses, like NICU nurse Michelle Smith, helped fly critically ill and premature babies to Dallas, as doctors felt the risk was too great for the young patients should their hospitals lose power. Smith, who did similar work following Hurricane Katrina in 2005, took the role very seriously.
"I saw one young mom saying goodbye to a baby she loves very much," Smith said. "We don't take lightly the responsibility of caring for their children."
Other nurses stayed behind to assist patients who couldn't be moved, including four mothers who gave birth in Corpus Christi during the storm… one of the babies was even named "Harvey".
And as the storm fades, more nurses continue to volunteer to help, using services such as the RN Response Network to find a need. (If you're interested in helping out, you can fill out their volunteer form here.)
Thanks to all of the brave men and women in scrubs who stepped up to the challenge, proving once again that when the skies get darkest, that's their opportunity to shine the brightest.
If you'd like to explore your potential future as a nurse or medical assistant, Unitek College can help make that dream a reality. Contact us here for more information.
https://www.unitekcollege.edu/wp-content/uploads/2017/08/shutterstock_345595655.jpg
800
1200
Karen Herrera
https://www.unitekcollege.edu/wp-content/uploads/2017/07/unitek-college-logo-01.svg
Karen Herrera
2017-08-29 15:21:04
2018-02-28 16:22:34
Nurses Face Off Against Hurricane Harvey