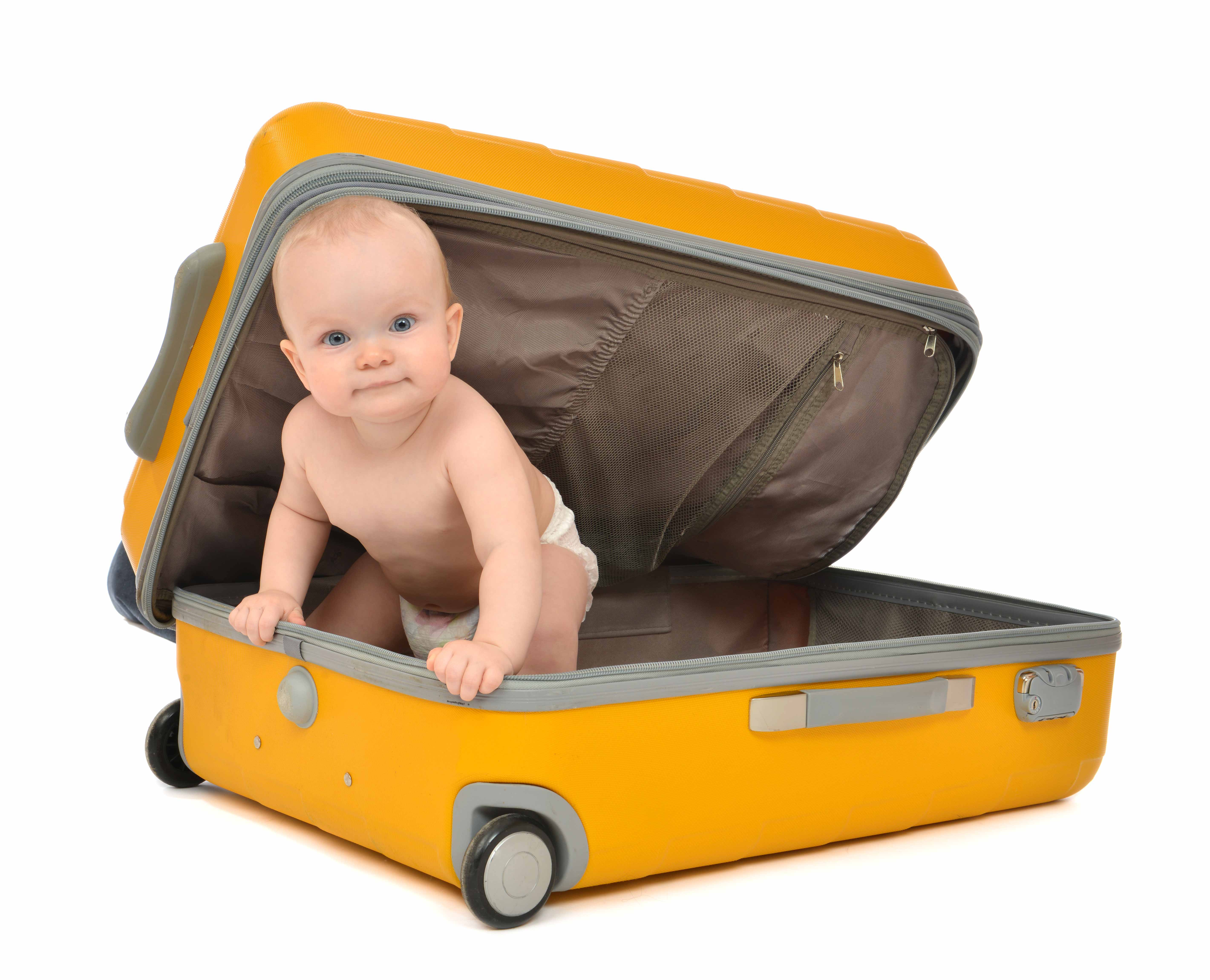 If there's one thing that's true across all pregnancies, it's that when the baby decides that he or she is ready to arrive, there's very little that can convince them to wait… even if their mother happens to be on an airplane at the time. Such was the case of a mother from Phoenix, who began labor during a flight to Dallas just a week ago.
The situation could have ended in many ways-many of them tragic-but thankfully for the mother and new baby, a nurse was on-board, and she didn't hesitate to get involved.
Nurse Rhondula Green of Carrolton quickly answered the call for help after the mother went into labor mid-flight, and not a moment too soon.
"He just popped out – literally. So we just kind of like caught him," described Green. "I was kind of nervous initially, but when I saw the baby come in the nerves were gone!"
The moment (witnessed by the mother's two older children, seated beside her for the entire birth) was captured on video by another passenger, Shelley Starks, and can be seen here.
"It's amazing they were able to accomplish that on the plane without being prepared at all," said Starks. "She [the mother] had on a black shirt that had two baby hand prints on it with a red heart that said let me out of here."
The flight diverted to New Orleans, where the new mother and her newborn were able to recover, and Nurse Green continued on to Dallas where she's undoubtedly gone on to help others. But if you ever find yourself in a situation similar to Nurse Green's, the website Parents.com has a few things to remember.
Call 911 – Or in a situation like the one above, see if you can establish contact with medical help on the ground. Of course, sometimes this won't be available, which is where your medical training comes into play.
Stay Calm – Both you and the soon-to-be mother need to breathe. Anxiety and panic won't do either of you any favors.
Ask for Blankets – If blankets aren't available, get towels, sheets, clean shirts, anything you can use to wipe the blood off a new baby or wrap around both mother and child to keep them warm after the delivery.
Push! – Let the mother lie down, and let her body tell you when it's time to push. When it does, guide the head, check for the cord, and just let the baby come.
Leave the Cord Alone – In the movies, they always cut the cord, but this is a bad idea after an emergency birth. Leave the cord alone until doctors can clamp and cut with sterilized equipment.
Remember Your ABC's – Dr. Marjorie Greenfield (author of The Working Woman's Pregnancy Book) stresses the importance of checking the ABC's-airway, breathing, and circulation. Feel for breath near the baby's nose, and check for a pulse by putting a hand on his or her chest. Not getting anything? Don't panic. Try "rubbing the baby's back or flicking their feet… These will often get a newborn crying," says Dr. Greenfield.
Of course, the best thing for both mother and child is to get them to a hospital in time, but in some cases (such as Nurse Green's infamous flight to Dallas), sometimes the baby refuses to wait. So pay close attention in your classes, future nurses, and keep your training sharp, because you never know when you might be the next person who gets tapped on the shoulder and asked "excuse me, but are you a nurse?"
If you'd like more information on beginning a career as a nurse or medical assistant, Unitek College can help you start your career on the right foot. Contact us here for more information.
https://www.unitekcollege.edu/wp-content/uploads/2017/07/shutterstock_204911659-4.jpg
1215
1500
Unitek College
https://www.unitekcollege.edu/wp-content/uploads/2017/07/unitek-college-logo-01.svg
Unitek College
2017-07-06 05:52:53
2017-07-29 22:13:46
Nurse Delivers Baby On Flight To Dallas