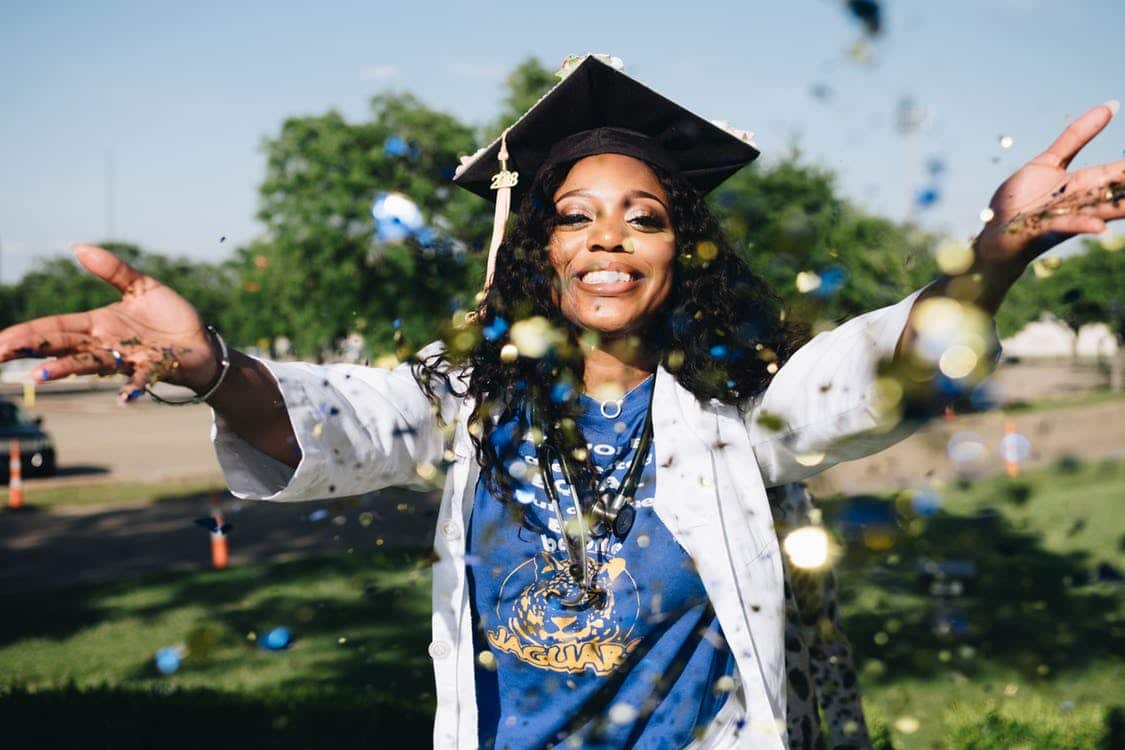 A Bachelor of Science in Nursing (BSN) degree can open many doors in the nursing field. Some employers will only accept applicants with a BSN degree. Overall, Registered Nurses (RNs) with BSNs receive higher salaries, management positions, and a wider variety of jobs. If you're considering a BSN but need more information, you might find this blog post helpful!
Today, we've put together a list of frequently asked questions. Stay tuned for a profile of Unitek's BSN program, too!
FAQs for the BSN Degree
1. Q: What is a BSN degree?
A: If you've searched for Registered Nurse programs or RN to BSN programs, you might already know the basics of a BSN degree. If not, though, this is an academic degree in the science and principles of nursing. It's granted by an accredited education provider, and can lead to a rewarding career as a Registered Nurse.
2. Q: Is a BSN higher than an RN?
A: All BSN holders must be RNs, but not all RNs have a BSN degree. To become an RN, most will typically seek out an Associate Degree in Nursing (ADN) or a BSN degree. While an ADN degree takes about two years of study, a BSN degree usually requires three or four years. This is because a BSN allows RNs to advance their careers, seek higher positions, and meet more complex demands of healthcare.
3. Q: How long does it take to get a Bachelor of Science in Nursing?
A: It depends on the school and the location, but you can typically obtain one in three or four years. If you are already a Licensed Vocational Nurse or a Registered Nurse, then it might take significantly less time.
4. Q: How much does a BSN make a year?
A: According to BSNedu.org, the American Association of Colleges of Nursing (AACN) statistics from 2014 disclosed that the average salary of an RN was $66,620, while the average for BSN-equipped RNs was $75,484.
5. Q: What courses are required for a BSN?
A: Like the length of a BSN program, this answer is dependent on the school and the individual program. To give you a better idea, though, below are some of the BSN courses you'll find at Unitek College:
+ Anatomy and Physiology
+ Lifespan Development
+ Microbiology
+ Pharmacology
+ Fundamentals of Patient Care
+ Mental Health Nursing
+ Maternal/Newborn Nursing
+ Pediatric Nursing
+ Nutrition, Health & Wellness
+ Leadership & Management in Healthcare
+ Evidence-based Practice
+ Family Nursing Theory & Practice
+ Community Health Nursing
+ Ethics in Today's Healthcare
6. Q: What kind of BSN program does Unitek College offer?
A: Unitek offers a pre-licensure Registered Nursing program, one that prepares students for the NCLEX-RN license exam so that they may gain employment as Bachelors-prepared RNs. Graduates of board-approved Vocational Nursing or Practical Nursing programs—who have completed the required general education courses—may apply for Advanced Placement enrollment (see our "About the BSN Program at Unitek College" section below for more information).
7. Q: What is the classroom and lab environment like at Unitek?
A: At our Fremont Campus, BSN students will find two skills labs and three simulation labs. Each one has patient care stations, simulating actual settings in hospitals or other healthcare facilities. Each lab also has storage cabinets for supplies and all the necessary equipment. This might include the following: IV poles, enteral feeding pumps; blood pressure cuffs, scales; adult and pediatric mannequins; and other equipment to practice common nursing care.
8. Q: What are the graduation requirements for Unitek's BSN program?
A: To be eligible for graduation, a student must complete all program requirements, meet Satisfactory Academic Progress requirements, and satisfy all financial obligations with the school. For all pre-licensure nursing programs, a student must do the following to graduate:
+ Have no grade of "Fail" in any Pass/Fail courses (if applicable)
+ Pass the assigned national benchmark exam
+ Complete all required courses with a score of at least 75%
9. Q: And what are the licensing or certification requirements for graduates of Unitek's BSN program?
A: Check them out below!
+ Complete the program with a cumulative score of at least 75% (2.5 on a 4.0 scale)
+ File a completed application with the necessary fee
+ Receive final approval from the Board of Registered Nursing to sit for the NCLEX-RN
+ Clear Live Scan© background check including Department of Justice and FBI clearance
+ Complete a Nursing Board approved program, such as the BSN program at Unitek College
About the BSN Program at Unitek College
At Unitek, you'll find several alternatives to standard LVN to RN programs in California. For those seeking a BSN degree, Unitek offers a BSN program that features online and classroom instruction. Additionally, Unitek now offers three different pathways for students seeking a BSN degree.
They're outlined below to give potential students a better idea:
Full: This option applies to individuals who have a high school diploma or GED and would like to attain a BSN degree. No previous college-level training or courses are necessary.
Advanced Placement: If you're a Licensed Vocational Nurse and would like to become an RN equipped with a bachelor's degree, then this might be the ideal pathway for your aspirations. This route will allow you to get credit for some courses in the BSN program.
RN-to-BSN: Registered Nurses who seek management positions and leadership roles often obtain a BSN degree. Unitek offers a pathway for these driven individuals.
The BSN program is currently offered at our Fremont Campus. For more information, please visit our contact page and reach out to a school representative!
Make your dreams a reality, today.
https://www.unitekcollege.edu/wp-content/uploads/2019/04/RN-to-BSN-programs.jpg
750
1125
Alyssa Jordan
https://www.unitekcollege.edu/wp-content/uploads/2017/07/unitek-college-logo-01.svg
Alyssa Jordan
2019-04-12 05:15:48
2019-04-04 14:30:04
Frequently Asked Questions About the BSN Degree