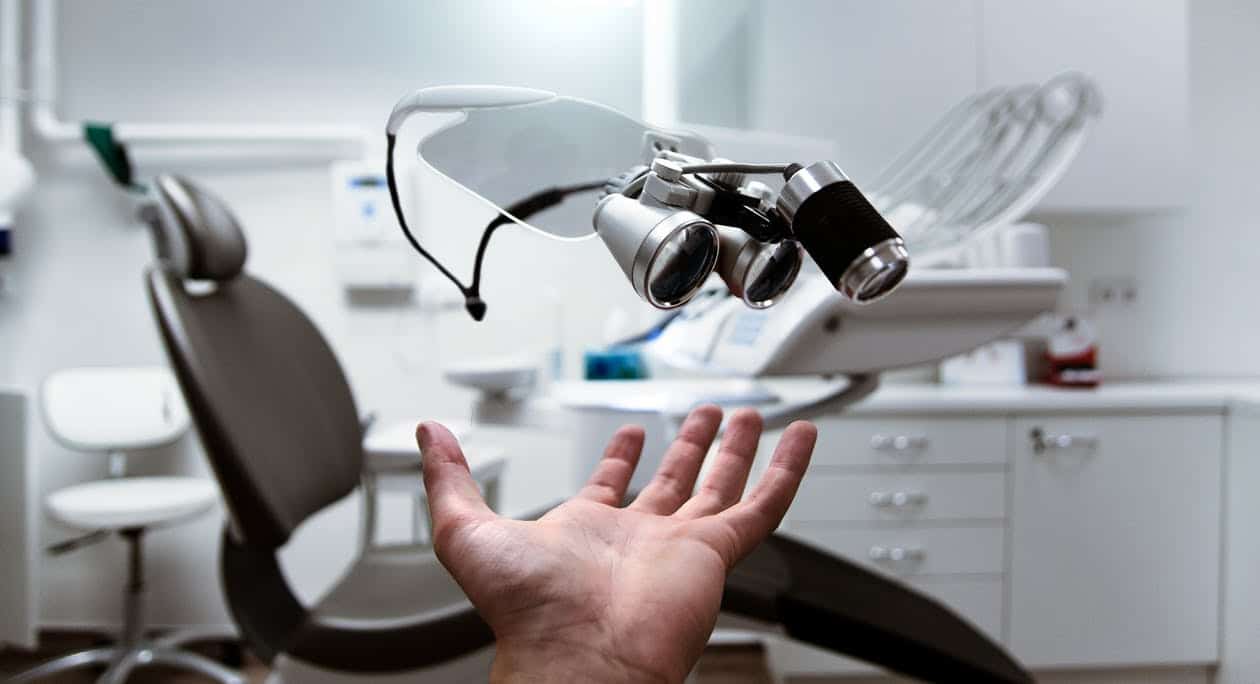 In our last installment of the series, we looked at FAQs for the Vocational Nursing profession. This latest segment delves into frequently asked questions for Dental Assistants. If you are detail oriented, have good interpersonal skills, and enjoy working with your hands, then Dental Assisting might be a great career choice for you.
Check out these FAQs to learn more about the hands-on profession!
FAQs for Dental Assisting
1. Q: What does a Dental Assistant do? 
A: Dental Assistants play a vital role in the dental office, supporting dentists as they examine and treat patients. Essentially, Dental Assistants are the dentist's extra hands. While job duties might vary depending on the location and employer, they typically include the following:
Ensure that patients are comfortable in the dental chair
Prepare patients and the work area for treatments and procedures
Assist with oral surgeries
Sterilize dental instruments
Hand instruments to dentist during procedures
Evacuate oral cavities and keep patient's mouth dry by using suction hoses and other equipment
Make dental impressions
Instruct patients in proper oral hygiene
Take and process dental X-Rays and complete lab tasks, under the direction of a dentist
Install fixed prosthodontics
Maintain inventory for dental practices
Schedule patient appointments
Work with patients on billing and payment
Dental Assistants are allowed to perform the following procedures in some states, including California:
Coronal polishing—Removing soft deposits such as plaque, which gives teeth a cleaner appearance.
Sealant application—A thin, plastic substance that's painted over teeth to seal out food particles and acid-producing bacteria, which will help prevent cavities.
Fluoride application—Fluoride is put directly on the teeth as another anti-cavity measure.
Topical anesthetic application—Applied to an area of a patient's mouth, temporarily numbing it to help prepare them for procedures.
2. Q: Is a Dental Assistant a dental hygienist? 
A: No, these two professions are not the same. According to the U.S. Bureau of Labor Statistics (BLS), Dental Assistants "work under the supervision of dentists and work closely with dental hygienists in their day-to-day activities." While on the job, Dental Assistants often wear safety glasses, surgical masks, protective clothing, and gloves to shield themselves and patients from infectious diseases. They also follow "safety procedures to minimize risks associated with x-ray machines."
3. Q: Where do Dental Assistants work?
A: Dental Assistants follow their namesake and typically find employment in the offices of dentists or physicians. Some work full time, and others might work evenings or weekends. The BLS predicts that employment opportunities will grow 19 percent by 2026. They state that "ongoing research linking oral health and general health will likely continue to increase the demand for preventive dental services, which will drive dentists to hire more assistants."
4. Q: How much does a Dental Assistant make an hour? 
A: As with many other professions, a Dental Assistant's salary varies depending on the location, employer, and experience of an individual DA. In May 2018, the BLS indicated that the median annual wage for Dental Assistants was $38,660. They state that the "median annual wages for Dental Assistants in the top industries in which they worked" were as follows:
Government—$42,390
Offices of dentists—$38,670
Offices of physicians—$35,760
5. Q: How long does it take to become a Dental Assistant?
A: According to a helpful website called Learn How to Become, some states require formal licensure or training while others may not. This means that paths to the workforce can greatly vary. Generally speaking, though, a Dental Assisting program might take "anywhere from nine months to two years to complete, depending on whether it's a certificate, diploma or degree program."
About the DA Program at Unitek College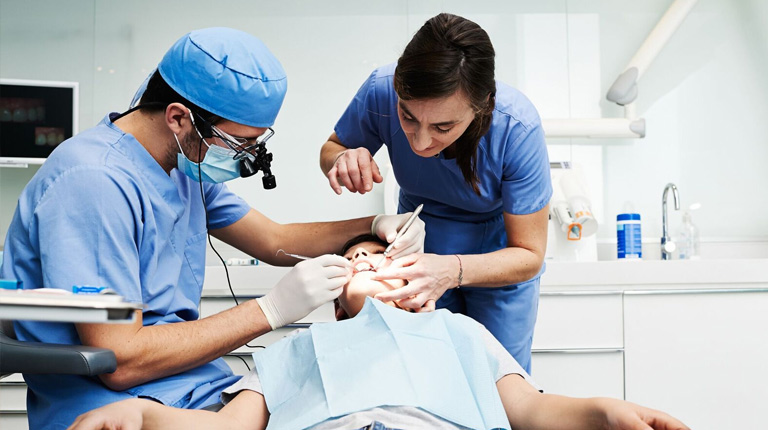 Founded in 2002, Unitek College is an accredited, private institution that combines unique academic and technical specialties to provide excellent training programs in healthcare and nursing. With seven campuses in California, Unitek offers educational programs in the cities of Fremont, San Jose, Hayward, Concord, South San Francisco, Sacramento, and Bakersfield.
Our locations in Concord, Sacramento, and San Jose offer a Dental Assisting program that can be completed in as little as 10 months. It provides a strong foundation for the skills and experience needed to succeed as a Dental Assistant. Courses cover all aspects of the profession, including infection control and sterilization techniques, handling medical emergencies, taking dental X-rays, making impressions, and the use of dental instruments. Unitek's DA curriculum combines in-class instruction with a hands-on skills lab and a supervised externship.
For more information, please visit our contact page and reach out to a school representative. Change your career path with Unitek!
https://www.unitekcollege.edu/wp-content/uploads/2019/05/DA-FAQ.jpg
684
1260
Alyssa Jordan
https://www.unitekcollege.edu/wp-content/uploads/2017/07/unitek-college-logo-01.svg
Alyssa Jordan
2019-05-15 05:15:33
2019-05-10 13:20:04
Frequently Asked Questions About Dental Assisting