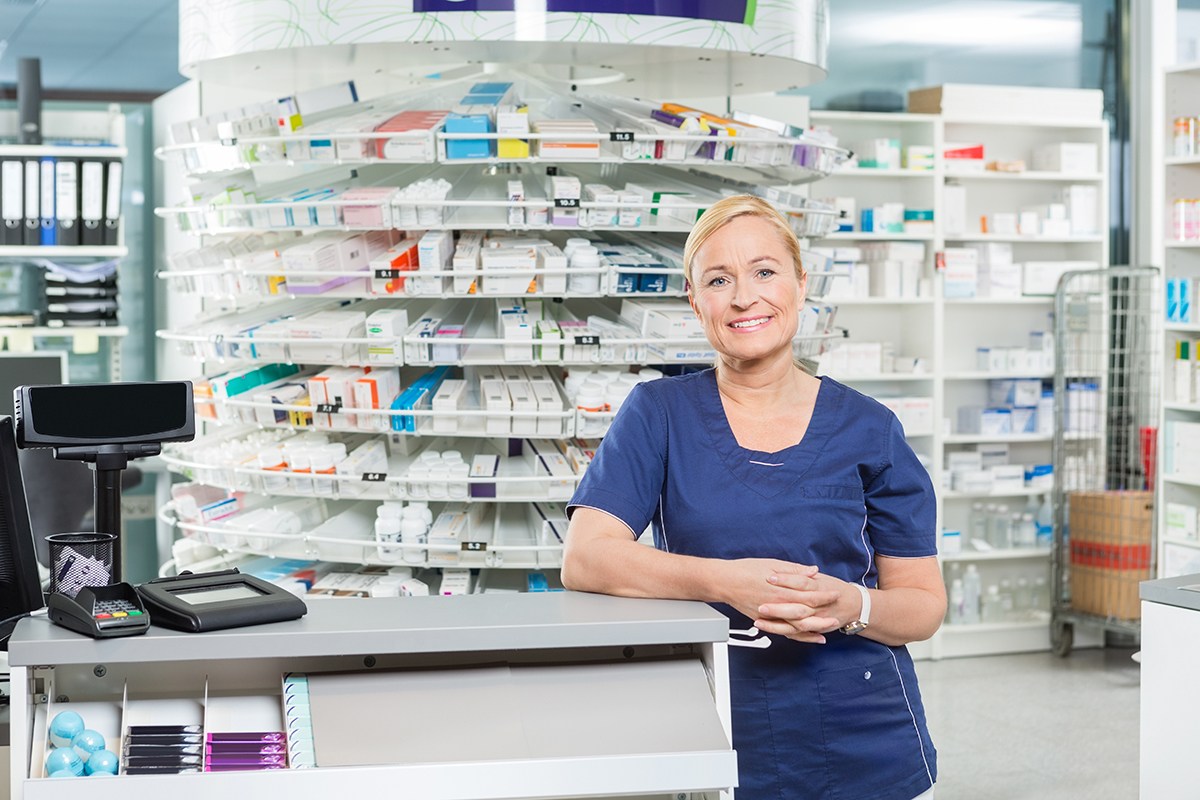 Great news, Pharmacy Technician students! According to a recent Gallup poll, if you work behind a pharmaceutical counter, chances are, people like you–and with good reason. As the third most trusted profession in America, you are the person charged with providing sick and injured customers with relief. Of course, with that trust comes quite a lot of expectations–but that's where we can help.
The Pharmacy Technician program at Unitek College is uniquely designed to prepare students to meet those expectations and compete in the quickly growing job market. As you study for your certification, you're familiarizing yourself with the latest medical terminology, training with the latest equipment, and keeping pace with industry trends in the rapidly changing field–making you a promising candidate for those ideal positions.
Of course, simply knowing the material and passing your certification exams is only half the journey towards becoming a good Pharmacy Technician. There are also a few personal qualities you'll want to cultivate in order to truly succeed.
Patience – You'll be dealing with a lot of sick and hurting people, which can sometimes lead to short tempers or cranky attitudes. And in these situations, a little bit of patience will go a long way. Keep in mind that every person who approaches your counter is fighting a battle you know very little about, and they're dealing with the consequences in their own way. It might be tough some days to remember that their mood swings aren't really directed at you, but a little natural patience will help you see past the surface to the hurting person who just needs a little help.
Attention to Detail – Accuracy is incredibly important when dealing with medications, and your customers are many times staking their lives on you getting orders exactly right. Train yourself to pay extra attention to detail and avoid those costly–and potentially deadly–careless mistakes.
Commitment to Ethics – Good pharmacies can go bad quickly, and it only takes one or two bad seeds to start the trend. Compassion and empathy are excellent traits in this line of work, but you also need the assertiveness to say "no" when asked to do something you know is wrong—something you'll learn directly from your Pharmacy Supervisor. Pay careful attention as they teach you how to spot the fake prescriptions, how to recognize the signs of prescription medicine abuse, and as they explain why you must resist the urge to counsel anyone on medication–even on over-the-counter brands. It's hard to turn people away, but in some cases, it's something you have to be able to do.
Communication Skills – Train yourself to speak clearly, understandably, and professionally at all times. And remember, not every customer who visits your counter will be fluent in English. Fluency in other languages will go a long way in helping your customers, and has the added benefit of making you a much more valuable asset to your employer (or prospective employer).
Empathy – The job of a Pharmacy Technician is one that requires you to put the needs of others before your own. Practice this both at work and at home until it becomes second nature. Your customer may not be the easiest person in the world to deal with–they might just be downright nasty–but you have the opportunity in each interaction to make a positive difference in their lives. Make the job about compassion, and you'll find rewards you couldn't have imagined.
For more information on the Unitek College Pharmacy Technician program, click here.
https://www.unitekcollege.edu/wp-content/uploads/2016/03/blog_3.14.15_1.jpg
800
1200
Unitek College
https://www.unitekcollege.edu/wp-content/uploads/2017/07/unitek-college-logo-01.svg
Unitek College
2016-03-16 05:54:43
2018-03-19 20:05:17
Five Traits of Great Pharmacy Technicians