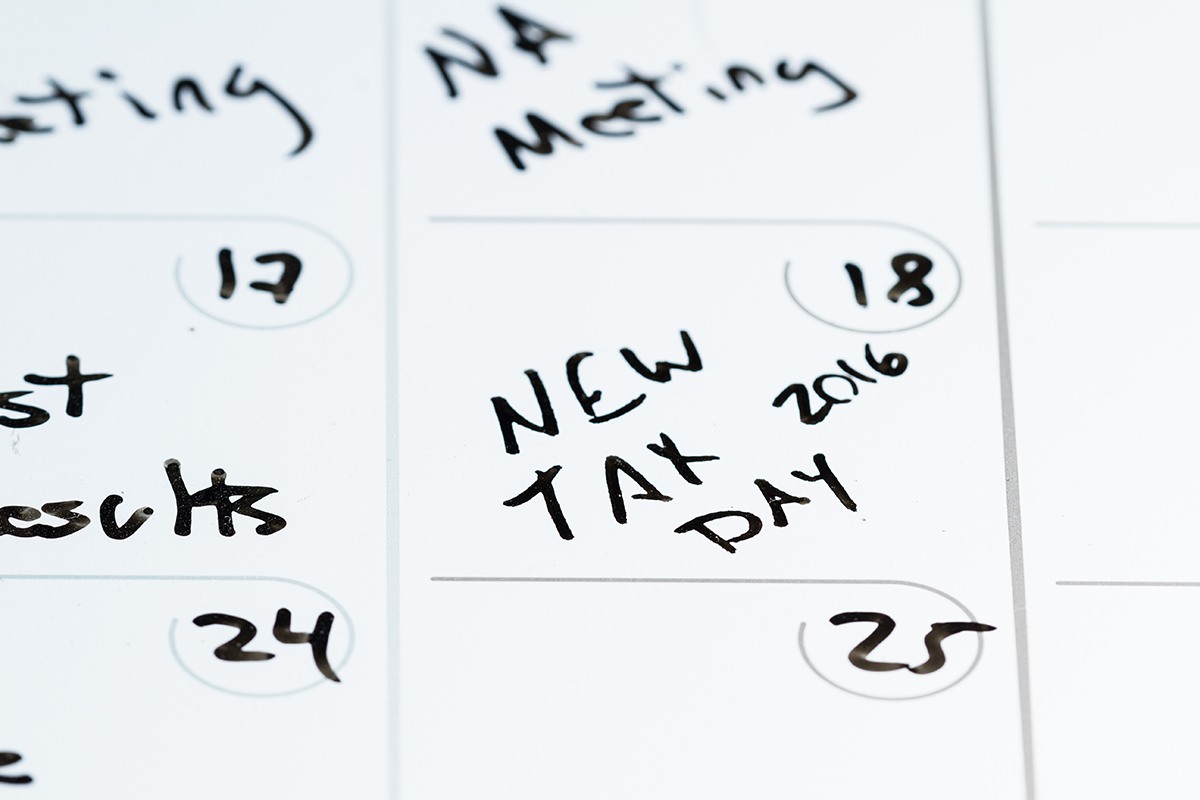 Can you believe it's almost April? In some ways, it feels like we just took down those Christmas lights, and already we're prepping for April showers, egg hunts, baseball, and everyone's favorite spring day… Tax Day (April 18th this year, in case you need to mark your calendars). With that IRS deadline rapidly approaching, we know there's probably a W2 with your name on it laying around your room somewhere—a single piece of paper that for many of us sums up everything we earned over the past year.
For some people, examining that W2 comes with a wave of pride ("Wow, I made more than I thought I did!") followed by a wave of guilt ("Wow, I must havespent more than I thought I did…") But for others among us, looking at that annual income sheet is a moment of self-evaluation; one where we look at that final number and think "I can do better than this."
Fortunately, we can help you do just that.
As a general rule, better education almost always leads to better jobs, and better jobs almost always involve better income. For instance, a Bureau of Labor Statistics study found that the leap from high school diploma to associate's degree alone adds up to an average of over $6,000more per year. Education may take some investment up front, but the possibilities are more than worth it, and that's where Unitek College comes in.
Our hand-picked faculty is standing by to help turn your existing life experience and work ethic into a bigger, more rewarding career path. Whether you're checking out our fast-track certification programs in Information Technology, Medical Assisting, Pharmacy Tech,Dental Assisting, or Nursing, you'retaking your first steps towards new career opportunities by making yourself a more valuable employee.That can easily lead toqualifying for more job openings, opportunities for higher pay, and chances to advance in the field of your choice.
And hey, with the speed of our fast-track programs, you might even see some positive changes as early as your next W2. And if you're a hard-worker, an eager learner, and dedicated to furthering your career… then you deserve a better W2.
Just be sure and still hang onto those old ones for a few years at least… the tax guys are picky like that.
If you'd like information on enrolling in one of Unitek College's fast-track education programs, contact us here.
https://www.unitekcollege.edu/wp-content/uploads/2016/03/Blog-3.21.16-Tax-Day.jpg
800
1200
Unitek College
https://www.unitekcollege.edu/wp-content/uploads/2017/07/unitek-college-logo-01.svg
Unitek College
2016-03-22 18:34:40
2017-07-26 01:19:53
Fast Track to a Better w2