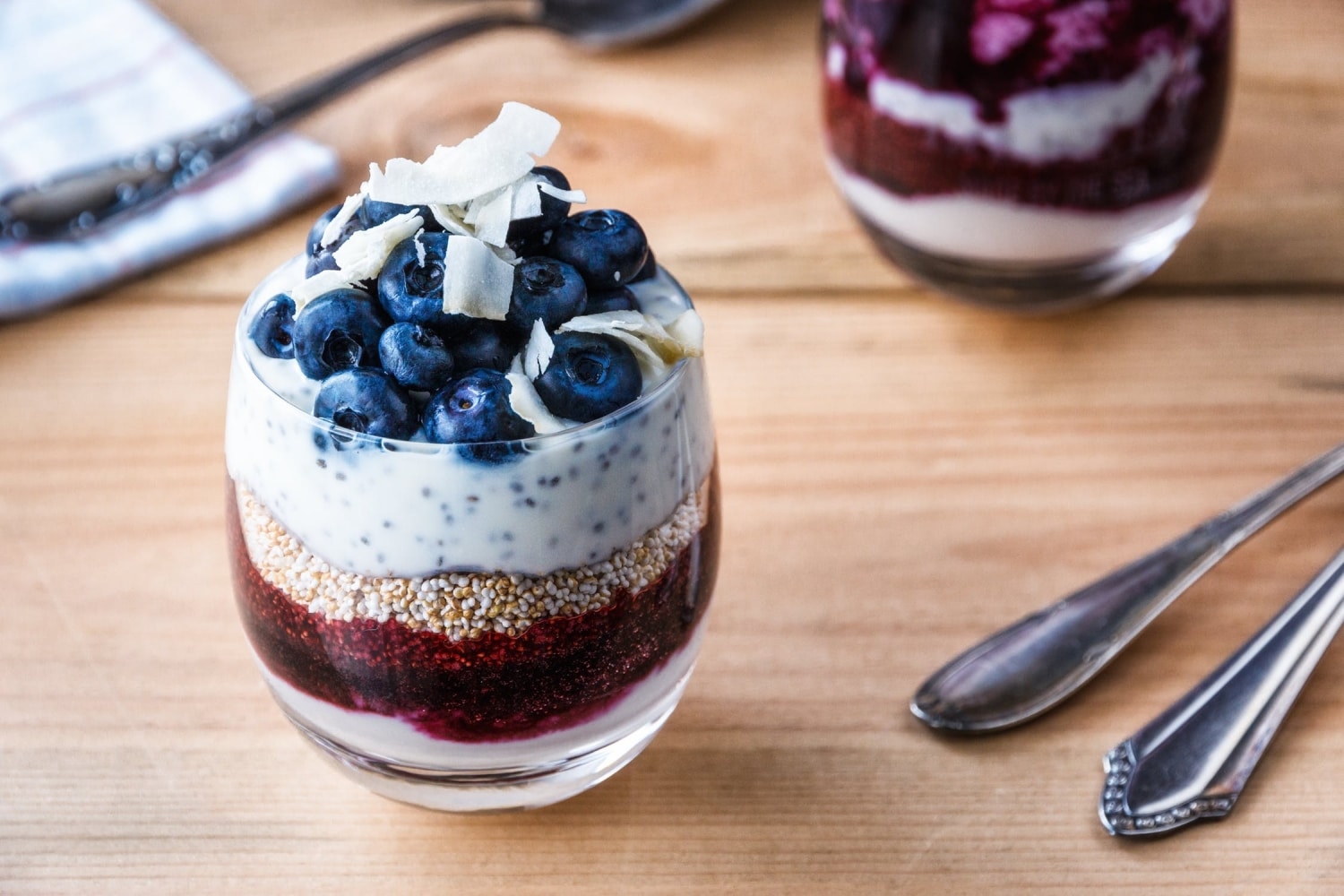 Whether you're a student or a healthcare professional, you should try to consume high-protein snacks that are both healthy and portable. A great article by Healthline highlights a variety of snacks that can be eaten on a break or between classes. When you live the busy life of a nurse, a Medical Assistant, or a student, the right snacks can make all the difference!
Many are full of sugar and refined carbs, though. You don't want to be left unsatisfied or lethargic throughout the day. According to Healthline, you should strive to find snacks that are both nutritious and packed with protein. Not only does protein promote fullness, but it slows digestion and stabilizes blood sugar levels.
Below, we've compiled some of our favorite snacks from Healthline's list!
8 Snack Ideas to Get You Started
1. Veggies and Yogurt Dip: "Yogurt dip is typically made by combining yogurt with herbs and flavorings, such as dill and lemon juice, as in this recipe. For more protein, it's best to use Greek yogurt, which contains almost twice the amount of protein as regular yogurt.
For convenience, make a batch of yogurt dip ahead of time and portion it out into snack-size containers so you can grab it when you need it."
2. Chia Seed Pudding: "Chia seed pudding has become a popular snack in recent years—and with good reason. It's delicious and healthy, in addition to being high in protein. [Chia seeds are] notable for their high omega-3 fatty acid content, which provides several health benefits. For example, snacking on chia seeds may help lower triglyceride levels, which is important for reducing the risk of heart disease.
To make chia seed pudding, soak chia seeds in milk for a few hours until it achieves a pudding-like consistency. Then add flavorings like vanilla and cocoa, as in this recipe."
3. Homemade Granola: "Granola is a baked snack food that consists of rolled oats, nuts, and a sweetener such as honey. It makes a filling snack due to its protein content. Store-bought granola tends to be high in added sugar, which can be avoided by making your own granola at home. All you have to do is bake oats, dried fruit, and seeds together, such as in this recipe."
4. Pumpkin Seeds: "One ounce of pumpkin seeds contains five grams of protein, as well as a significant amount of fiber, magnesium, zinc and polyunsaturated fatty acids. They also provide disease-fighting antioxidants, including vitamin E and carotenoids. Some evidence suggests that eating pumpkin seeds may help prevent certain cancers, and their healthy fat content may benefit heart health.
Furthermore, their protein and fiber contents make them a great snack to curb hunger until you're able to eat a full meal. They can be eaten raw, or you can try roasting them with some spices."
5. Edamame: "Edamame are immature soybeans that are still in the pod. They are high in protein, vitamins and minerals, and make for a quick and easy snack. One cup of edamame provides some of just about every nutrient that you need, including 17 grams of protein, 52% of your daily need for vitamin K and over 100% of your daily need for folate.
Typically, edamame is served as a steamed dish. Many stores offer pre-cooked and frozen varieties that need to be heated in a microwave. All you have to do is place the heated edamame in a portable container so you can enjoy it on the go."
6. Cottage Cheese: "Cottage cheese is known for being high in protein. It's a filling snack that can be eaten on the go. There are 14 grams of protein in a half-cup (113 grams) of cottage cheese, which ends up being 69% of its total calorie content. Cottage cheese is also a good source of some other important nutrients, including calcium, phosphorus, selenium, vitamin B12 and riboflavin.
You can enjoy cottage cheese on its own or combine it with fruits and nuts for a delicious snack."
7. Nut Butter: "Nut butter is perfect for when you need a quick and portable high-protein snack. In the U.S., you can find single-serving nut butter packs. These are often found in the nut butter section or in the checkout lanes of many grocery stores. One common brand is Justin's, which offers peanut butter, almond butter, and hazelnut butter. Their single-serving peanut butter packs contain eight grams of protein and are made with only two ingredients—dry-roasted peanuts and palm oil.
Nut butters are quite nutrient-dense, providing a significant amount of healthy fats, B vitamins, vitamin E, magnesium, phosphorus, and trace minerals."
8. Protein Shakes: "While getting your protein from whole food sources is ideal, protein shakes make for an easy snack that will sneak some protein and other nutrients into your diet. They can be made with several types of protein powder, including whey, egg, soy, and pea protein.
Generally, a scoop of protein powder provides about 20 grams of protein, which is sure to keep you full until your next meal. To make a protein shake, simply combine a scoop of protein powder, a cup of milk or juice, a cup of ice and fruit, if desired. Then pour it into a portable container so you can take it with you wherever you go."
These are only eight of the thirty snacks listed in Healthline's article. Be sure to check out their content for more ideas!
About the Healthcare Programs at Unitek College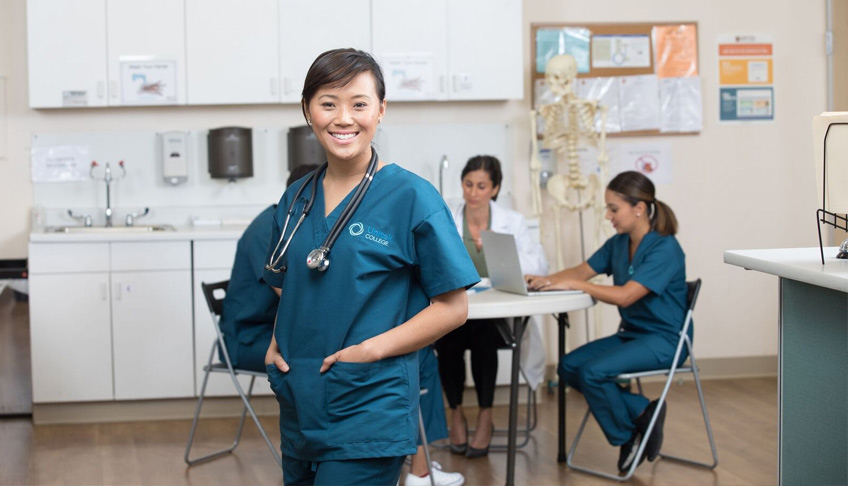 Founded in 2002, Unitek College is an accredited, private institution that provides training for the next generation of healthcare professionals. With seven campuses in California, Unitek offers educational programs in the cities of Bakersfield, Concord, Fremont, Hayward, Sacramento, San Jose, and South San Francisco. All of these campuses maintain a Medical Assistant program that can be completed in as little as 9 months.
You might be wondering, just what does a Medical Assistant do? Medical Assistants fill a dynamic role on the healthcare team by performing both clinical and administrative tasks. At Unitek, you'll find Medical Assistant training that includes informative lectures, practical training, and supervised externships.
Unitek also provides aspiring nurses with several options. Currently, we offer three pathways to achieving a BSN degree. Learn more about these pathways and the many benefits of a BSN degree here. Whether you'd like to become a Medical Assistant, a nurse, or another healthcare professional, Unitek offers several programs that can help you achieve your goals.
For more information, check out our contact page and call a friendly school representative!
https://www.unitekcollege.edu/wp-content/uploads/2019/04/Easy-and-Portable-Snacks-for-Healthcare-Professionals.jpeg
1000
1500
Alyssa Jordan
https://www.unitekcollege.edu/wp-content/uploads/2017/07/unitek-college-logo-01.svg
Alyssa Jordan
2019-04-17 05:15:52
2019-04-10 14:02:46
Easy and Portable Snacks for Healthcare Professionals