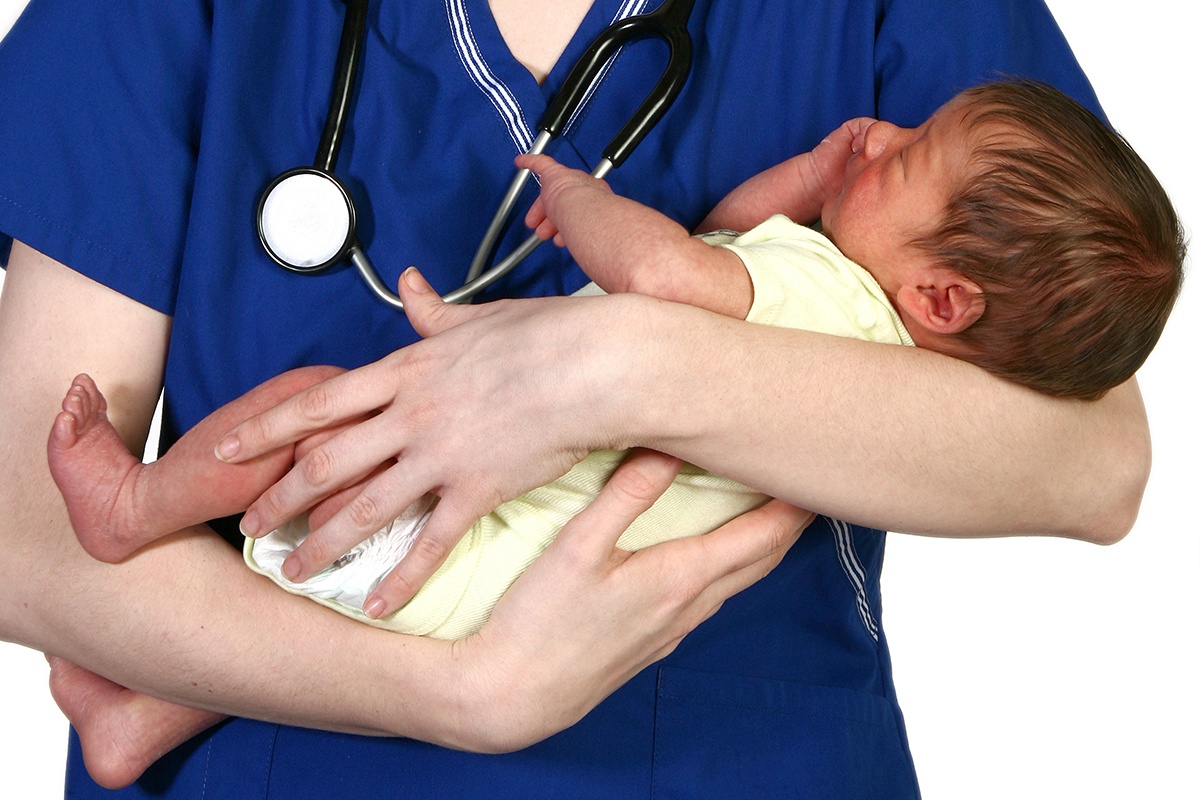 As a nurse, you'll be given the chance to bond with hundreds, maybe thousands, of people. Some of the bonds made during your work hours can stick with you for years, or in some cases, the rest of your life. This is one of those times.
Nicole is a healthy three-year-old toddler currently living in New Mexico, but getting to "happy and healthy" was an uphill climb. According to a story by ABC News, Nicole was born with a rare birth defect called omphalocele, a condition in which certain organs are outside the body. Needless to say, she required a lot of care. That care included an extended stay in a Neonatal Intensive Care Unit, and later, an even longer stay in the pediatric unit of the University of New Mexico Hospital in Albuquerque. She'd stay in that unit for over a year.
Enter Amber Boyd, a nurse in the pediatric unit who volunteered to take over as the primary caregiver of Nicole's case.
"Nicole was pretty sick that whole first year and a couple of months of her life," Boyd told ABC News. "Right around her first birthday, she was making progress, [but] her needs were beyond anything anyone could've accommodated at home. Her biological parents, their rights were taken away and her twin sister had already gone home with another family. They just weren't medical professionals and she essentially needed ICU care at home. [The hospital] was looking into medical foster care."
It was then that the idea first struck Amber. As Nicole's existing caregiver, she could provide both foster care and medical care. After consulting with her husband, the couple applied for a foster care license, and in 2014-after almost 18 months in the hospital under Amber's care-Nicole finally came home.
It was, as Amber describes it, a "bond meant to happen", and one that happened thanks to one hardworking nurse with the training, commitment, and drive to rise to the challenge.
It goes without saying that, as a nurse, your work changes the lives of many, many people. And some of those people will wind up changing yours as well. It's one of the secret perks of the profession, a benefit that makes those long shifts more than worth it in the end.
If you'd like more information on training for a career in nursing, check out the many fast-track programs offered at Unitek College by clicking here.
https://www.unitekcollege.edu/wp-content/uploads/2016/04/Blog-Photo-4-18-16.jpg
800
1200
Unitek College
https://www.unitekcollege.edu/wp-content/uploads/2017/07/unitek-college-logo-01.svg
Unitek College
2016-04-22 05:59:22
2017-07-26 01:19:53
Baby Girl Adopted By Her Nurse