Before deciding to pursue a Medical Assisting career, individuals should be well informed about this profession, including the nature of their future work, the working conditions, training programs, the possibility of advancement, earnings, employment, job outlook and related occupations. All this information is extremely important when you are on the verge of choosing a profession or changing it. It's especially important to research your options because work in the healthcare system isn't for everybody.
Choose the Right Medical Assisting School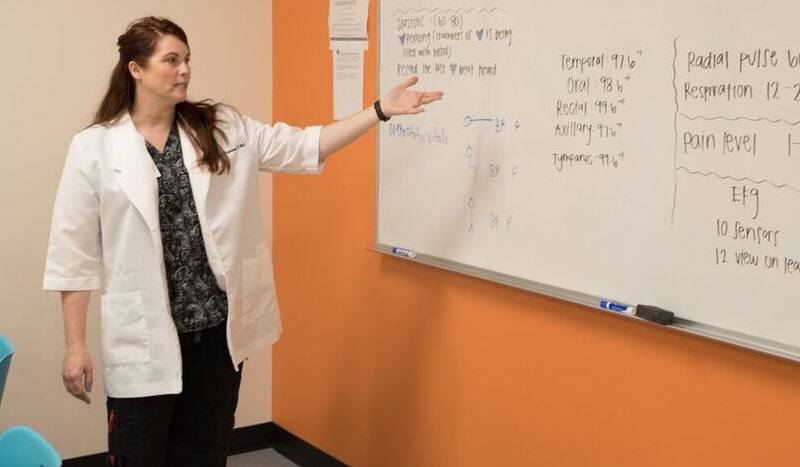 Few states offer MA certification
Not all states offer MA certification or licensure. However, it is possible for your future employer to require that you hold a certification issued by the medical assisting school that you have attended. Your certificate of completion of a Medical Assisting program should demonstrate that you have completed a Medical Assisting education program and that you can perform the tasks assumed by your scope of practice.
The nature of work for a Medical Assistant varies according to the tasks they are required to perform by the health practitioner in whose office they are employed and according to the laws of every state. In general, a MA's duties are clinical and administrative.
Clinical and Administrative Skills
Medical Assisting course work should cover physiology, anatomy, medical terminology along with record keeping, typing, transcription, insurance processing and accounting. Your program should also include an externship. In order for attendants to acquire the necessary practical experience in hospitals, physician's offices, or other health care facilities your program will require for you to work in a medical setting to learn the needed real life practical skills.
The program and education should also include diagnostic and clinical procedures, laboratory techniques, administration of medication, first aid, pharmaceutical principles, office practices, medical law, ethics, and patient relation. Students are required to have a high school diploma or its equivalent.
We Offer Medical Assisting Training Throughout California:

* Programs vary by location
** Bakersfield campus is currently not accredited
https://www.unitekcollege.edu/wp-content/uploads/2018/01/top-five-facts-medical-assistant-career.jpg
467
800
Alyssa Jordan
https://www.unitekcollege.edu/wp-content/uploads/2017/07/unitek-college-logo-01.svg
Alyssa Jordan
2011-10-14 05:27:58
2018-06-12 21:28:41
Top five facts you need to know about a Medical assisting Career