Medical assisting training will prepare you clinical and administrative tasks, which include pretty much everything from keeping precise medical records to running basic tests. Among other things, medical assisting training will include practice in giving injections, building a medical vocabulary, working in a doctor's office to get hands-on experience, and studying for the national certification exam.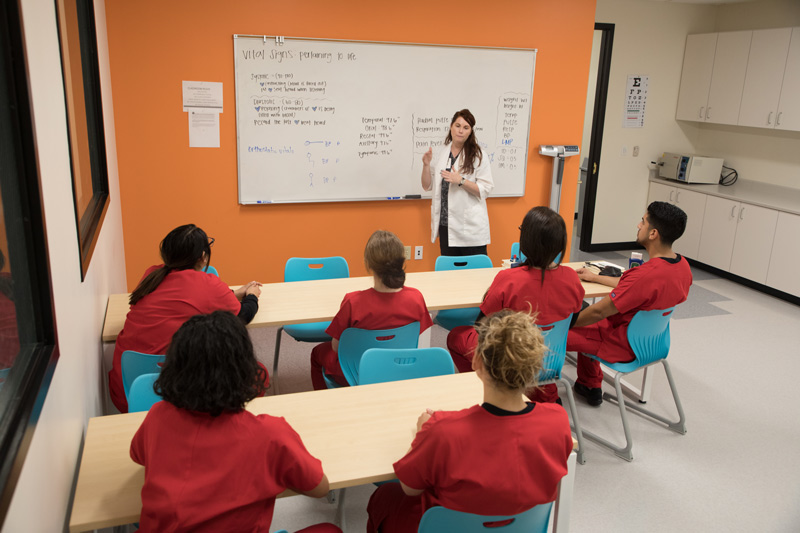 Medical assisting goes back quite a longtime
Medical assisting goes back quite a longtime, all the way to World War II when a nursing shortage occurred and determined doctors to start training their secretaries so that they could fill in for the nurses who had gone to work in hospitals. This is how the responsibilities of a medical assistant fall somewhere between those of a nurse and those of a receptionist.
Generally, the medical assistant is that nice person who shows you to the exam room, asks you a few questions about your condition, and takes your vital signs. People often confuse medical assistants with nurses, but there is a clear distinction between their responsibilities and skills.
Prior to enrolling for a medical assisting training program, you should have completed some high school courses, such as biology, business, health science, psychology, computer applications, keyboarding, and pre-college math, which will prove very helpful in the process of becoming a medical assistant.
The typical courses that medical assisting training comprises are related to administration of medications, diagnostic procedures, introduction to medical assistance, clinical procedures for medical assisting, diseases of the human body, medical office insurance and administration, pharmacology, medical terminology, and medical software applications.
Become a Certified Medical Assistant (CMA)
When choosing a certain medical assisting training program, you should make sure that it meets a series of criteria. For instance, this program should be accredited; it should prepare you for the national medical assistance certification exam, and should provide you with the opportunity to do an internship in a health care facility, such as an ambulatory care center or a physician's office. If you can, you should check out what recent graduates of the program are doing now, and whether the program will help you find work once you have completed it.
Medical assisting training is as varied as your responsibilities will be. You will become familiar with a huge range of administrative functions, from maintaining a cash fund to filling insurance claim forms and medical records. You will also get acquainted with the basic principles and ethics of medical professions. You shouldn't be surprised to find that you will be working on your phone manners or other professional demeanor.
Medical Assisting Training Can Open Doors
Holding a medical assisting certification benefits everybody, including the certified professionals, his/her employers, and, of course, the patients. The employer regards your medical assisting certification as a demonstration of the fact that you are highly qualified, and meet, or even exceed the per-established national standards. Professionals can benefit from a medical assisting certification because they will experience a higher level of satisfaction on the job and will have an opportunity to advance in their profession or related ones.
Remember that becoming a medical assistant means building a variety of skills, out of which people skills are probably the most important, because hand-holding will be a major part of your job. Still, having an interest in medicine is vital when becoming a medical assistant.
We Offer Medical Assisting Training Throughout California:

* Programs vary by location
** Bakersfield campus is currently not accredited
https://www.unitekcollege.edu/wp-content/uploads/2018/01/medical-assistance-training-and-certification.jpg
533
800
Alyssa Jordan
https://www.unitekcollege.edu/wp-content/uploads/2017/07/unitek-college-logo-01.svg
Alyssa Jordan
2011-10-14 05:47:00
2018-06-12 21:29:30
Medical Assisting Training and Certification