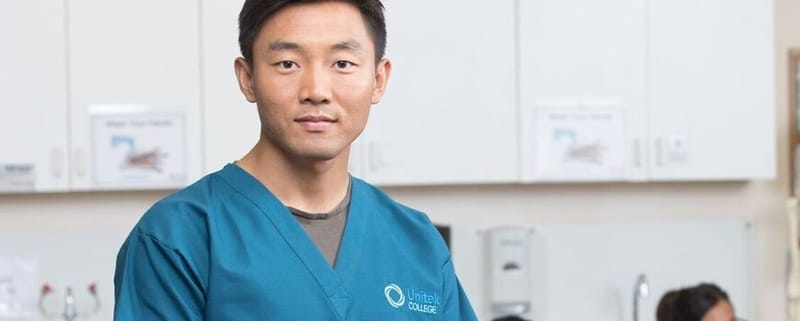 Sacramento Nursing School
Nursing is a fast-paced and demanding career that offers job security and a large degree of personal fulfillment and satisfaction. Unitek has programs to help students who have never worked in the nursing field and more seasoned nurses who want to advance their education and experience. Unitek offers a few different types of nursing programs that help nurses at every level progress, both professionally and personally, offering a Vocational Nursing Program, Associate Degree in Nursing, and a Bachelor's Degree in Nursing. No matter where you are in your career, Unitek can help you achieve your goals. With seven conveniently located campuses and seamless online programs, nurses can continue to work while furthering their education and acquiring new skills and licensure. If you live in Sacramento, nursing school can be a convenient option for you.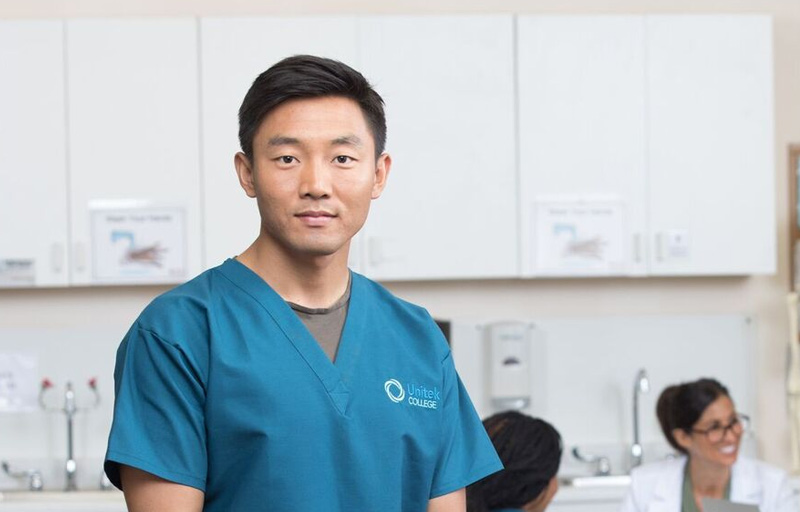 A Vocational Nurse provides high-touch care
Nurses at all levels can count on one reality – they are in a high-demand career that will never be obsolete. With the aging baby boomer generation requiring more medical care, the demand for healthcare professionals is increased. Students taking the first step in their nursing career would be great candidates for our Vocational Nursing Program. Under the direction of doctors and registered nurses, a vocational nurse provides high-touch care for the ill, elderly, and disabled. The Unitek curriculum blends hands-on simulations and labs in addition to book learning. Our goal is to prepare students for the NCLEX-PN. From there, they will be well on their way to becoming a Licensed Vocational Nurse in the State of California.
Obtain nursing positions that will afford you higher-level responsibilities
The Associate Degree Nursing program is an ideal option for prospective students who are already an LVN or LPN. Students who already hold these credentials can apply to "fast track" the program by skipping the first 4 semesters of the program. The Bachelors Degree in Nursing is a perfect opportunity for RNs to become BSNs in as little as 12 months. Our Bachelors Degree students are able to graduate and obtain nursing positions that afford them higher-level responsibilities that including research, teaming, and supervising a team of nurses.
Nurses at all levels seek to promote health and wellness in their communities and to alleviate suffering by providing high-touch care. Unitek College is unique in that it provides career coaching services to students to ensure they are ready to enter the workforce with a clear direction for their careers.

* Programs vary by location
** Bakersfield campus is currently not accredited
https://www.unitekcollege.edu/wp-content/uploads/2018/01/sacramento-nursing-school.jpg
512
800
Unitek College
https://www.unitekcollege.edu/wp-content/uploads/2017/07/unitek-college-logo-01.svg
Unitek College
2018-01-30 20:22:58
2018-02-28 16:28:54
Sacramento Nursing School