RN Programs in California
Registered Nurses play an integral role in healthcare and will become increasingly more important as baby-boomers enter retirement age. A career as a Registered Nurse offers many advantages to those who enter the field, including job security, high earnings, opportunities for advancement, and a sense of personal pride and fulfillment in knowing that you make a difference. Before committing to an RN program, it's important to consider a few key criteria. Some things to consider are cost, the length of a program, the curriculum, and your professional goals.
Take a moment to consider your learning style. Some students prefer a physical classroom setting with a live professor available for questions and concerns. Additionally, a traditional classroom gives students the opportunity to network and become friends with their classmates. On the other hand, some students work full time or need to meet additional obligations. Online instruction may be the best way for these students to advance their education.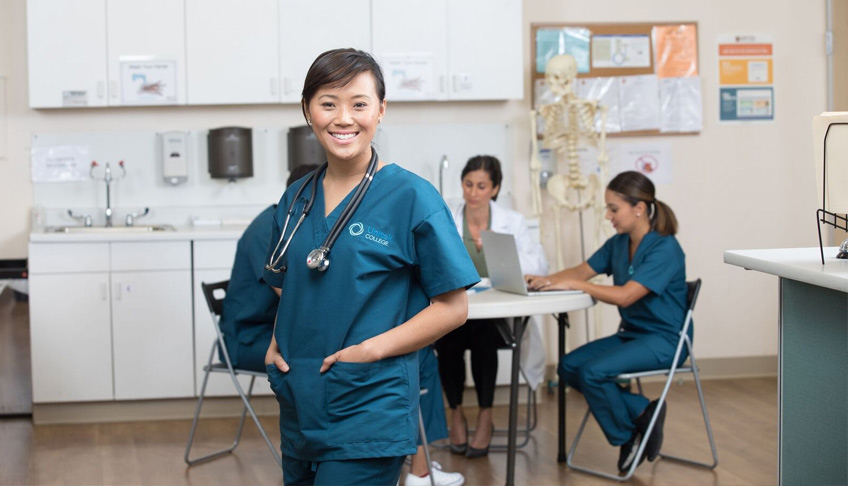 RN programs that provide various levels of online flexibility
Unitek College offers pre-licensure and post-licensure RN programs that provide various levels of online flexibility. As the demand for healthcare professionals continues to grow, this flexibility will allow for more people to progress in the field since location isn't always an obstacle. If you are looking for RN programs in California, you might want to consider Unitek's Associate Degree Nursing program. The ADN program is a great entry point for those looking to become Registered Nurses. Though the expected length of the program is 26 months, LVNs or LPNs can apply for Advanced Placement status; those who qualify can skip the first 4 semesters of the program. Additionally, all General Education courses are entirely online.
BSN program for RNs seeking to advance their careers
At Unitek, you'll also find the Bachelor of Science in Nursing (RN-to-BSN) program. The BSN program is intended for RNs seeking to advance their careers. Obtaining a BSN will pave the way for higher-level responsibilities, larger salaries, and various management positions. Unitek's program features 100% online instruction, allowing students to attend classes when it suits their schedule. In as little as 12 months1, successful graduates will receive their BSN degree.
Unitek's RN programs will prepare you for exciting and lucrative careers in nursing, allowing you to work in various settings, such as hospitals, outpatient facilities, rehab centers, nursing homes, and doctor's offices. Our comprehensive curriculum will equip you with the practical nursing skills needed to flourish in the field.
Daily life as an RN
Before committing to an RN program, it's important to consider what daily life as a nurse might be like for you. For example, can you handle working on your feet for the majority of the day? Are you comfortable working with patients who may be upset or ill? Can you be in the trenches with patients who may or may not recover? Before investing your time and finances in a nursing program, there are certain practical questions you should ask yourself. Nursing is perhaps one of the most rewarding careers in healthcare, but it's important to do your research and make an informed decision.
Founded in 2002, Unitek College is an accredited, private institution that combines unique academic and technical specialties to provide a superior education in the areas of healthcare and information technology. Unitek offers seven convenient facilities in California with campuses in Fremont, San Jose, Hayward, Concord, South San Francisco, Sacramento, and Bakersfield. Unitek College provides healthcare career training, professional development, clinical placement, and employment assistance to its graduates.

1 assuming maximum credit transfer
https://www.unitekcollege.edu/wp-content/uploads/2018/04/rn-programs-in-california.jpg
486
848
Unitek College
https://www.unitekcollege.edu/wp-content/uploads/2017/07/unitek-college-logo-01.svg
Unitek College
2018-04-17 16:09:47
2018-04-17 16:09:47
RN Programs in California