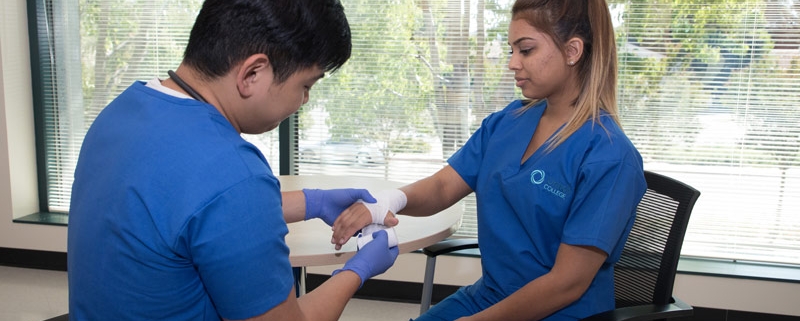 Registered Nurse Vocation | Training and Employment overview
RN Training Programs in California – What Are Your Options?
A RN (or Registered Nurse) is a nurse that has completed a course of study and passed the NCLEX-RN to become licensed and registered in the state of California.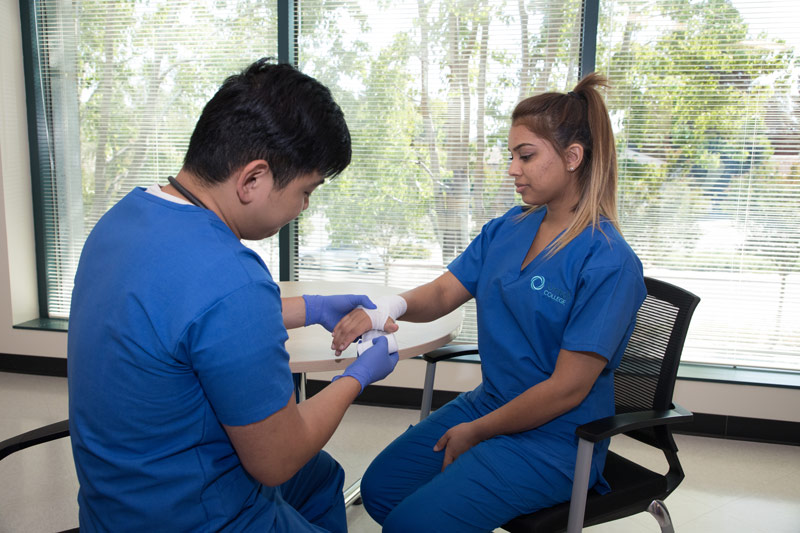 RN Training Programs in California- What Are Your Options?
While there are many options available for you to receive training, its best to find a school that will help you in passing the NCLEX-RN test and one that will prepare you in handling the duties as a Registered Nurse. RNs provide the a high level of care for many patients as their professional roles not only include providing specific types of care, but also giving advice and helping coordinate other health services for patients. A Registered Nurse may also be placed in charge of other nursing personnel such as interns, techs and volunteers, performing a series of supervision tasks. RNs may also be responsible for patient's overall case management, conferring with everyone from the patient to the primary care physician, as well as therapists or specialists.
RNs can find employment opportunities in a variety of settings, such as hospitals, home health, public health, travel settings, schools, community centers, Long Term Care facilities and so on. The RN profession involves plenty of work, great responsibility and good professional expertise; working conditions can sometimes be challenging and as a result, practicing Registered Nurses must respect a series of standardized guidelines to guard against disease and other dangers, such as those posed by radiation, accidental needle sticks, chemicals used to sterilize instruments, and anesthetics. All RNs function under specific standards of care and must follow the California Nurse Practice act.
Career Opportunities for RN's
Many employers offer flexible work schedules, child care, educational benefits, and bonuses. In order to attract and retain qualified nurses, hospitals may offer signing bonuses, family-friendly work schedules, or subsidized training; a large number of hospitals are also experimenting with online bidding to fill open shifts, in which nurses can volunteer to fill open shifts at premium wages.
All the characteristics of the Registered Nurse profession described above render this healthcare occupation very appealing, rewarding and beneficial. In addition, considering that the RN training track is not difficult to traverse and that with good preparation, the RN certification can be easily obtained, the Registered Nurse profession is ideal for anyone looking to create a successful career in the healthcare industry.
Different types of Registered Nurse training programs
At present there exist many different types of Registered Nurse training programs available for booking in a wide range of learning establishments, from state educational institutions to private learning centers. Many of the existing Registered Nurse courses provide each student a Registered Nurse training certification upon program completion and also prepare students for the RN profession in a very efficient manner.
In order to ensure that you will be able to get the most out of your RN training, it is advisable to book a Registered Nurse course in a highly reputed, popular specialized training center that not only provides efficient, competitive Registered Nurse certification) training, but also properly prepares students for the Registered Nurse profession.

Ready to begin a rewarding career as a Registered Nurse?
* Programs vary by location
** Bakersfield campus is currently not accredited
https://www.unitekcollege.edu/wp-content/uploads/2018/01/registered-nurse-vocation.jpg
533
800
Unitek College
https://www.unitekcollege.edu/wp-content/uploads/2017/07/unitek-college-logo-01.svg
Unitek College
2011-10-17 17:34:17
2018-03-19 22:07:51
Registered Nurse Vocation | Training and Employment overview