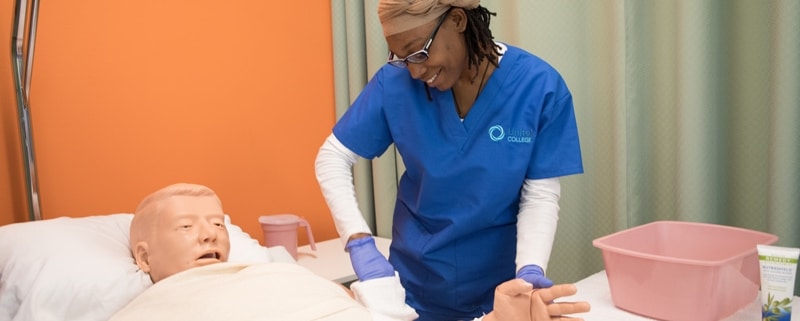 LVN to RN Programs in the Bay Area | RN Training from Unitek College
Looking For an LVN to RN Program in the Bay Area?
If you are considering building a successful and rewarding career in the healthcare industry, the Registered Nurse (RN) profession is a very good place to start from.
For individuals with no previous clinical experience and nursing training, it is recommendable to complete an in-depth form of Registered Nurse training in order to obtain the RN certification and prepare for a career as a nurse. However, individuals who hold the LVN license can traverse the RN certification track in less time and with less effort by enrolling in a specialized accelerated training program (considering that LVN's already have good levels of nursing experience and training, they become eligible for attending a shorter, intensive Registered Nursing training program). For LVN's, the indicated type of Registered Nurse training consists in LVN to RN accelerated training, as these programs can be completed in a single year and combine convenience and affordability with high-quality theoretical and practical learning.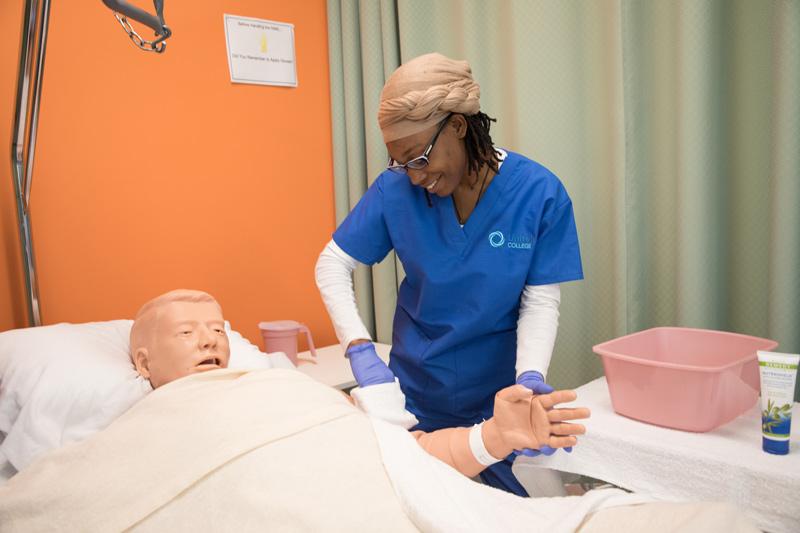 LVN to RN Programs in The Bay Area California
LVN to RN accelerated training programs prepare currently licensed LVN's for obtainment of an Associate of Science in Nursing degree in prospect of becoming employed as Registered Nurses. LVN to RN training programs consists of 2 semesters, each being 16 weeks with approximately 27 to 32 hours per week for theory, clinical and self-directed modules. LVN to RN training program enrollment prerequisite list includes: submission of a completed application form; achievement of a passing score on the TEAS Admissions exams; submission of an official sealed transcript from an accredited institution proving a GPA of 2.5 or equivalent for prerequisite courses; possession of an active license as a California LVN; proof of the following: current physical exam establishing sound health, immunizations, CPR card, IV Certification, payment of all fees & tuition).  Contact the campus for the most update admission requirement and selection criteria.
Once you are accepted for attending an official LVN to RN accelerated training program, you will benefit from the specialized training, delivered by well-trained, experienced instructors in modern educational facilities.
LVN to RN training programs offer attending students an extensive series of advantages, such as: NCLEX-PN test passing assistance; comprehensive financial assistance to those who qualify; optimum timing (the program gets you ready for the job market quickly); all inclusive price (you will receive everything you need to go through the program in one single fee – course ware, books, uniforms, lab fees, Live Scan fees, RN license fee, NCLEX-RN exam fee and employment assistance); quality instructors (you will receive training from instructors who are the best in the industry with not only specialty teaching experience but real world clinical experience as well); modern training facilities (ergonomically designed classrooms and labs equipped with computers).
Approved RN Programs in California
In addition, you will obtain a LVN to RN certification upon completion of the training program; the LVN to RN certification adds significant value to one's employment resume, expanding one's prospects of employment in the branch of nursing. Individuals who graduate from a LVN to RN accelerated training program also benefit from individualized externship and employment services, which include: providing information to prepare resume and applications, training on interviewing techniques, practice interviews, posting current open positions to a job board, providing employment referrals and making recommendations to prospective employers. This program is approved by the Board of Registered Nursing.

Ready to begin a rewarding career as a Registered Nurse?
* Programs vary by location
** Bakersfield campus is currently not accredited
https://www.unitekcollege.edu/wp-content/uploads/2018/01/lvn-to-rn-programs-in-bay-area.jpg
533
800
Unitek College
https://www.unitekcollege.edu/wp-content/uploads/2017/07/unitek-college-logo-01.svg
Unitek College
2011-10-17 17:48:51
2018-07-11 21:46:49
LVN to RN Programs in the Bay Area | RN Training from Unitek College