LVN to RN Certification Program in California | Nursing Programs from Unitek College
LVN to RN Programs for Licensed Nurses in California
An RN, short for Registered Nurse, refers to a health care professional, who is responsible for the implementation of the nursing practice and process. It is the responsibility of a registered nurse to ensure that their patients receive nothing but the best professional care possible.
In the United States, the scope of practice for an RN, that is the limits to which the registered nurse can practice, are determined by the Nurse Practice Act, which is a set of laws, that may differ according to the state in which the nurse is licensed.
It is the Nurse Practice Act that states the roles of licensed vocational nurses and those of the registered nurses, and an RN's scope of practice is definitely wider than that of an LVN, mainly due to the difference in the content and level of education that the two categories receive.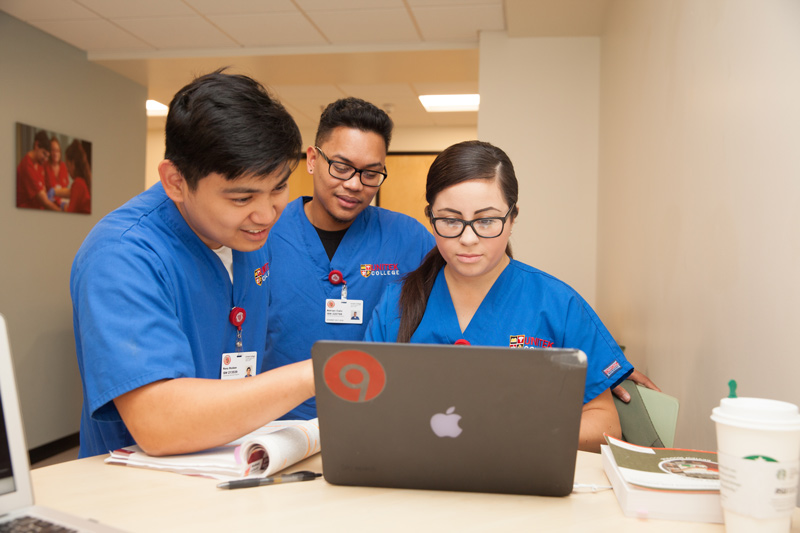 Choose a Registered Nurse Certification Program
Registered nurses play an extremely important role in almost every medical facility around the world. RNs provide treatment for their patients, but also participate in patient care evaluation. Among the most important responsibilities of registered nurses are the understanding, administration and evaluation of numerous medicines, operating life saving equipment, as well as being caring with patients with severe illnesses and injuries.
It is the responsibility of a registered nurse once again to supervise other nursing staff, like LVNs (licensed vocational nurses) or CNAs (certified nursing assistants). RNs can choose from a wide range of specialties, such as intensive care, surgical care, pediatrics, gerontology, psychiatry, orthopedics, oncology, education, or administration.
Some of the requirements for those who intend to purse a career as a registered nurse include being able to work well under pressure, being well organized, and able to handle emergencies in a calm manner. The ability of forming and maintaining good interpersonal relationships is a must for a registered nurse.
LVN to RN Bridge Program
Preparation for the career of registered nurse can start as early as high school, by taking classes such as biology, chemistry, sociology, psychology, first aid, algebra, geometry, foods and nutrition, physical education, computer skills, English, and foreign languages. A great place to take your Registered Nurse Bridge – LVN to RN program is Unitek College, which now offers this transition program.
Qualified LVNs are given the possibility to join courses that provide the necessary knowledge and skills to advance to the level of registered nurse. Licensed vocational nurse to registered nurse education addresses those health care professionals who are already qualified and have had at least one year of paid employment as LVNs.
The licensed vocational nurse to registered nurse certification training is an accelerated method of learning in order to obtain the hands-on experience required for the RN certification. The contents of a licensed vocational nurse to registered nurse course may vary from one provider to the next, and so may the prerequisites for attending these courses. However, the Registered Nurse Bridge – LVN to RN program should cover topics such as medical/surgical nursing, leadership and management, pharmacology, mental health/psychiatric nursing, etc.
Those who apply for the licensed vocational nurse to registered nurse certification should meet a series of prerequisites, for a complete list of the prerequisites please visit the program details page.

Ready to begin a rewarding career as a Registered Nurse?
* Programs vary by location
** Bakersfield campus is currently not accredited
https://www.unitekcollege.edu/wp-content/uploads/2018/01/licensed-vocational-nurse-to-registered-nurse-certification.jpg
533
800
Unitek College
https://www.unitekcollege.edu/wp-content/uploads/2017/07/unitek-college-logo-01.svg
Unitek College
2011-10-17 17:54:16
2018-01-30 16:15:18
LVN to RN Certification Program in California | Nursing Programs from Unitek College