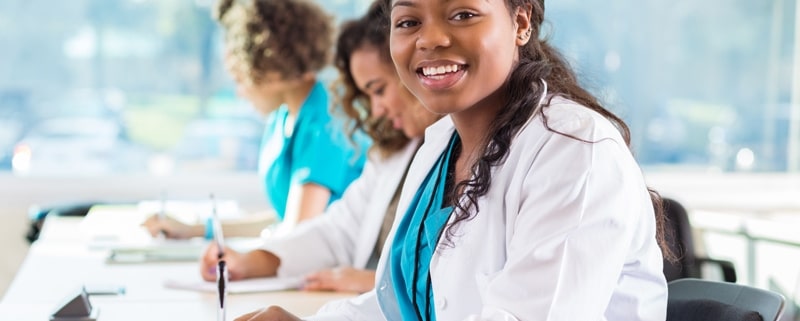 Alessandra Senh is entering her third course of study at Unitek College, and could not be more excited about it. She just graduated from Unitek College's Registered Nurse Bridge – LVN to RN program, and shortly thereafter, passed the NCLEX, achieving her lifelong goal of becoming a registered nurse. But she isn't stopping there. Alessandra is going straight into the Bachelors of Science Nursing – RN to BSN degree program.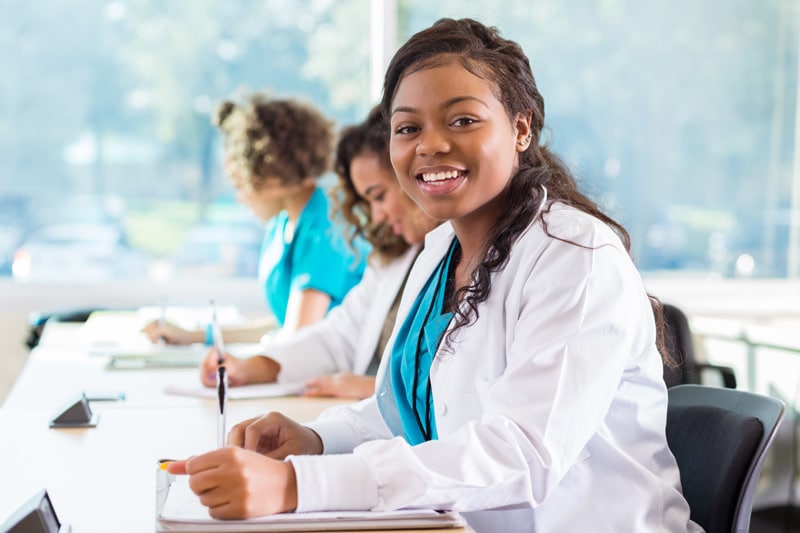 The drive to pursue a higher nursing education
Her drive to pursue a higher nursing education, and her ability to do so, can be attributed to her work ethic, her academic inclination, and the environment at Unitek College. Alessandra worked hard throughout the Vocational Nursing program, and then the Registered Nurse Bridge – LVN to RN program, and is now embarking on her RN to BSN degree with self-stated the goal of "going as high as she can within her chosen profession". Alessandra is able to go from LVN to RN to BSN with Unitek College, because the institution hosts a comprehensive offering of nursing programs. "Unitek College is very convenient," says Alessandra, "I like the way the program is set up. I like the way I didn't need to go out looking for classes and buying books."
Classes weren't only convenient, they were compelling and comprehensive, and in conjunction with clinicals, prepared her well for the NCELX. "I had a good experience at my clinical sites, for both LVN and RN," she says. Clinicals were a chance to put her classroom learning into practice. Alessandra also worked hard in the classroom. "I like to read a lot," she says, "So I really prepared myself that way. I like the reading material and the subjects in the nursing programs." Because class material was covered so thoroughly, Alessandra was fully prepared for the NCLEX. She passed it on the first try. "The curriculum, the course itself, the labs, the simulations," she says, covered the essentials of nursing education, in a variety of applications.
One of Alessandra's fondest memories of her time at Unitek College was the chance to volunteer at Trauma Sundays. Volunteering was already a hobby of hers, and she enjoyed being able to combine her volunteer work with her nursing education. "I like volunteering outside of school, so I was really happy that I was able to combine nursing studies with volunteer work."
Alessandra's nursing aspirations are selfless and commendable.
She entered the Vocational Nursing program, and continues her education, because she wants to help others. She is truly committed to nursing for the right reasons. Once she graduates, she says "I want to be part of more…I am in this profession to help people. There are so many fields in nursing that you can do that. For example, there are people in the street because they don't have the right medication or care, there are so many people dying of diabetes because they don't know what they can do to prevent or treat the disease… So I hope that my path will lead me to something where I can make a difference."
Her BSN degree will most definitely help her down that path, where she can take on a role in patient advocacy or healthcare policy. And we are excited to see what she does!

Ready to begin a rewarding career as a Registered Nurse?
* Programs vary by location
** Bakersfield campus is currently not accredited
https://www.unitekcollege.edu/wp-content/uploads/2018/01/lvn-rn-bsn-student-excels-nursing-education.jpg
533
800
Unitek College
https://www.unitekcollege.edu/wp-content/uploads/2017/07/unitek-college-logo-01.svg
Unitek College
2013-09-06 07:18:54
2018-02-28 16:30:57
From LVN, to RN, to BSN: Student Excels in her Nursing Education