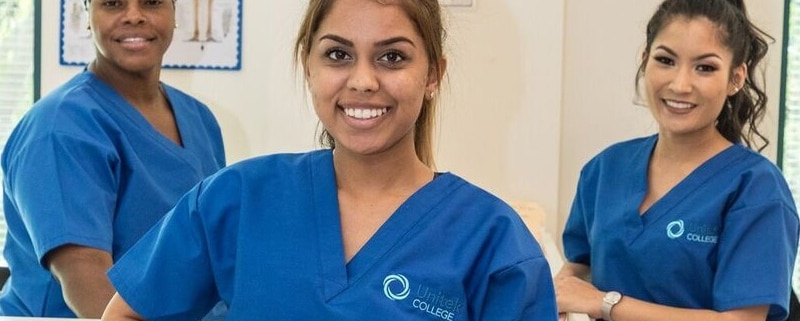 Become an LVN to RN in California – Nursing Training Program from Unitek College
Registered Nursing Programs Available in California
In order to receive a nursing license, students are required to graduate from an authorized nursing program and pass a licensing examination the NCLEX-RN.
Existing or prospective nurses may be licensed in one or more states; one can be licensed in more than one state either by passing an additional exam (which may differ from one state to another), or by the endorsement of a nursing license obtained in another state.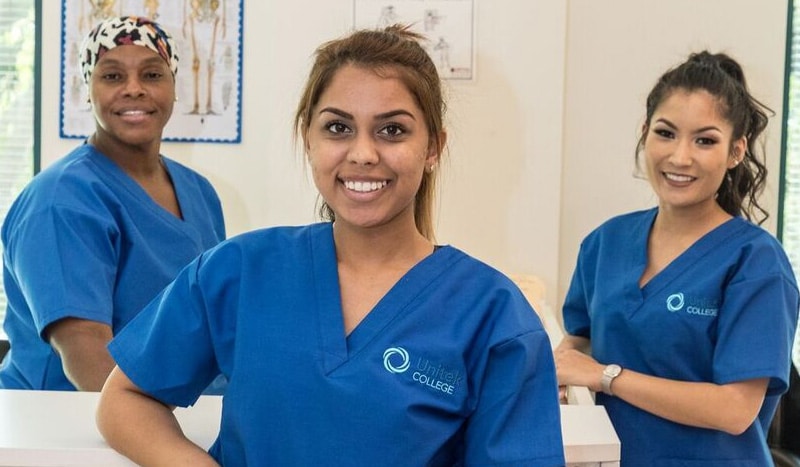 Training Options for Nursing Students in California
At present, there exist three distinctive training approaches to registered nursing: the first one provides a bachelor's of science degree in nursing (BSN) upon training completion, the second one offers an associate degree in nursing (ADN) upon completion, while the third educational path provides students with a Registered Nurse diploma. BSN Registered Nursing Programs are usually provided by state colleges and superior educational institutions such as universities, and they can be completed in four years. Compared to the previously mentioned category of programs, ADN Registered Nursing Programs usually take less time to complete ' usually between two and three years ' and are available for booking in community and junior colleges.
Accelerated Nursing Program for LVN to RNs
Registered Nursing Programs that provide graduate students with a RN diploma are usually administered in hospitals and other similar medical establishments and generally take about three years to complete (such types of Registered Nurse courses are also available for booking in accelerated, intensive training formats). At present, individuals who graduate any of the three types of Registered Nursing Programs mentioned above are eligible for entry-level job positions as nurses in various healthcare-providing institutions or even in establishments outside the medical industry.
Nowadays, increasingly larger numbers of Registered Nurses who have obtained an ADN or RN diploma decide to attend BSN Registered Nursing courses in order to efficiently train prepare for a more extensive nursing practice. Many of these individuals usually occupy staff nurses positions as soon as possible and book a RN-to-BSN training program. At present, there also exist various forms of accelerated master's degree Registered Nurse Programs; these types of RN Programs usually corroborate one year of an accelerated BSN Registered Nursing class with two additional years of graduate preparation.
Access to More Advanced Training
On the current premises, individuals who complete training benefit from broader advancement opportunities in the medical field. Obtainment of the bachelor's degree is often a requirement for occupying administrative positions and also represents a formal prerequisite for admission to graduate Registered Nursing Programs in research, consulting, teaching, as well as all four advanced nursing specializations: clinical nurse specialist, nurse midwife, nurse practitioner and nurse anesthetist. Persons who graduate a BSN Registered Nurse course have access to more advanced training in areas such as communication, leadership, and critical thinking – which nowadays have become very important, as nursing care has reached a higher level of complexity. Furthermore, these provide students with better professional experience in non-hospital environments.
Each of the four advanced practice nursing specialties requires the student to hold at least a master's degree in Registered Nursing. A large number of such Registered Nursing Programs take about two years to complete and require students to possess a BSN degree; some programs may even require one year of clinical experience as a Registered Nurse for admission. The majority of advanced practice nurses obtain a nationally recognized certification in their particular area of specialization after completing a certain advanced Registered Nursing Program.
Classroom training and supervised clinical practice
Regardless of type, each Registered Nursing class comprises both classroom training and supervised clinical practice in various healthcare establishments. During a Registered Nursing class, the student receives training in subjects such as anatomy, physiology, microbiology, nutrition, chemistry, psychology and nursing. The supervised clinical practice is provided in settings such as pediatrics, maternity, psychiatry, and surgery. Increasingly larger numbers of Registered Nursing Programs include clinical practice in establishments such as public health departments, nursing care institutions, home health agencies and ambulatory clinics.

Ready to begin a rewarding career as a Registered Nurse?
* Programs vary by location
** Bakersfield campus is currently not accredited
https://www.unitekcollege.edu/wp-content/uploads/2018/01/become-vocational-resgistered-nurse-california.jpg
467
800
Unitek College
https://www.unitekcollege.edu/wp-content/uploads/2017/07/unitek-college-logo-01.svg
Unitek College
2011-10-17 17:47:33
2018-07-20 14:25:19
Become an LVN to RN in California - Nursing Training Program from Unitek College