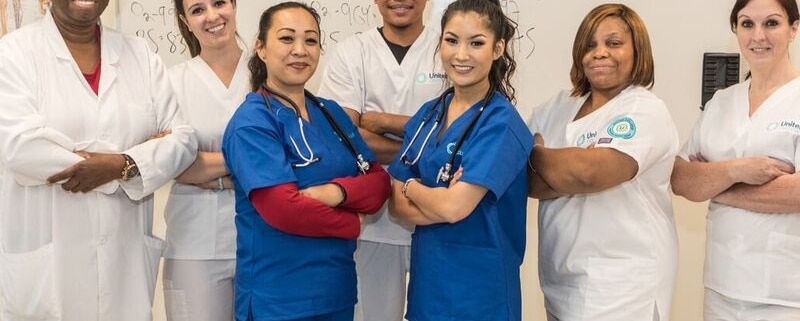 LVN to RN Courses | Advantages of Getting RN Certified
What Does an LVN to RN Program Include?
With a good level of motivation, a little personal effort and the help of an efficient training program, the Registered Nurse (RN) certification can be obtained in a minimum amount of time.
At present there are various types of intensive, accelerated RN training programs that offer students the opportunity to receive hands-on training from experienced instructors in modern, fully equipped training facilities and for affordable tuition fees. If you are interested in attending a quality RN accelerated training program, all you have to do is perform a little research on existing training offers, select the best and most convenient programs, verify their policies and prerequisites and then sign in with the one that best satisfies your needs and requirements.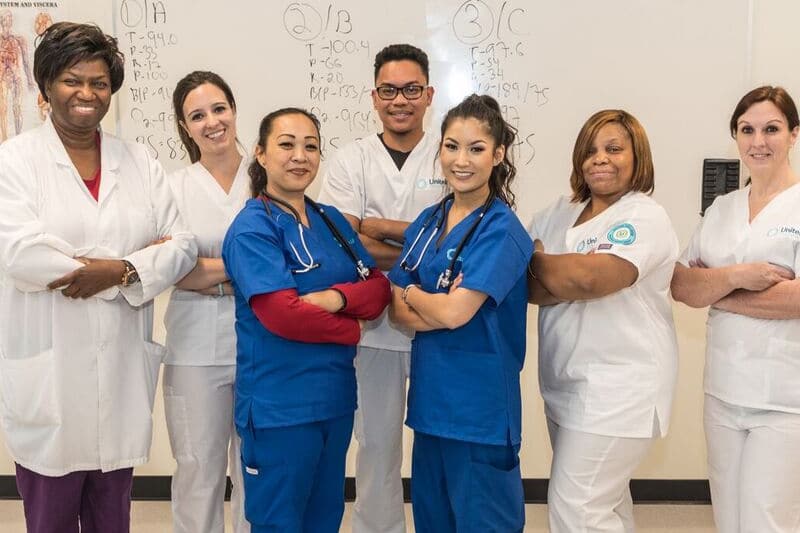 Designed for Licensed Vocational Nurses
For nursing professionals who hold the nursing license and have at least one year of employment as a Licensed Vocational Nurse, the indicated form of training consists in LVN to RN certification training programs. LVN to RN certification training programs not only offer students access to high-quality education, but also enable them to obtain the Registered Nurse certification. For the fact that they corroborate efficient learning with convenience and affordability, LVN to RN intensive courses have achieved a great reputation and have become very popular among individuals looking to build a career in the medical branch.
LVN to RN certification training programs are especially designed for currently licensed LVN's in prospect of obtaining the Associate of Science in Nursing Degree to become employed as Registered Nurses. Such types of courses consist of 2 semesters, each being 16 weeks with approximately 27 to 32 hours per week for theory, clinical and self directed modules.
The topics covered during LVN to RN courses include: Orientation/Transition to AD Nursing, Foundations-I, Nursing Across the Lifespan I-Theory Course, Nursing Across the Lifespan I-Clinical Course, Mental Health/Psychiatric Nursing-Theory Course, Mental Health/Psychiatric Nursing-Clinical Course, Nursing Across the Lifespan II-Individuals and Family/Complex Needs, Nursing Across the Lifespan II-Clinical Course, Foundation II-Professional Development and Preceptorship. Upon completion of the training program, graduate students will receive training certification, valuable in their future nursing profession.
Nursing School Requirements – Pre-Requisities and Experience
In order to become eligible for attending the course, applicants are required to meet the following prerequisites: achieved a passing score on the TEAS Admissions exam, submit a one page typed/written statement of professional and educational goals, provide official sealed transcripts from an accredited institution proving a GPA of 2.5 or equivalent for pre-requisite courses, have a current, active license as a California Licensed Vocational Nurse, provide proof of 1 year of employment as a Licensed Vocational Nurse, submit a complete form for background checks. In addition, applicants for the LVN to RN certification training course must provide proof of the following: current physical exam establishing sound health, immunizations, proof of CPR card, IV Certification and payment of all fees and tuition.
Prerequisite courses required for participating in this nursing certification training programs include: English, Reading and Composition; Psychology-General Psychology; Sociology; Math Competency; Microbiology; Public Speaking or Speech; Anatomy; Physiology.

Ready to begin a rewarding career as a Registered Nurse?
* Programs vary by location
** Bakersfield campus is currently not accredited
https://www.unitekcollege.edu/wp-content/uploads/2018/01/advantages-vocational-to-registered-nursing.jpg
533
800
Unitek College
https://www.unitekcollege.edu/wp-content/uploads/2017/07/unitek-college-logo-01.svg
Unitek College
2011-10-17 17:44:45
2018-03-19 22:07:30
LVN to RN Courses | Advantages of Getting RN Certified