Accelerated Nursing Programs in California
Entering the nursing profession is a serious decision that will impact every aspect of your life. Your finances, relationships, and personal relationships are all impacted by your chosen profession, and nursing offers many benefits that will compliment these other factors in your life. As you search for RN programs in California, it is important to consider cost, the expected length of the program, and any time constraints you might have before a commitment is made. Some nurses who are going back to school must work full-time while also pursuing their goals. Because of this, they need the flexibility of an online program. With so many nursing programs in California, it's important to thoroughly research all of your options before making an investment.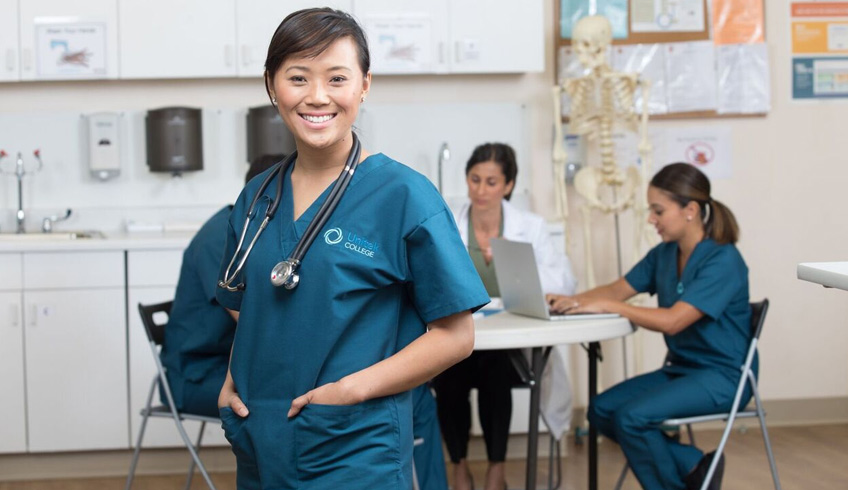 There are numerous accelerated nursing programs in California, and it's important to remember that not all programs are created equal. There are private, public, and nonprofit schools that offer accelerated nursing programs. Additionally, nursing programs vary in competitiveness and admissions criteria. More competitive programs may require applicants to complete prerequisite coursework in the hard sciences while less rigid programs only require an admissions application. It's worth considering whether or not the program you've chosen offers any help with career preparation or job placement after graduation. Many nurses graduate with the preparation they need to succeed in their nursing careers but have no idea how to market themselves, find the right work setting, or negotiate their salary.
Unitek College offers several nursing programs
Unitek College offers several nursing programs that cater to nurses with differing levels of education. Classroom learning in biology, anatomy, physiology, and other hard sciences make up only one part of a nursing education. Unitek provides a blend of classroom instruction as well as clinical training to ensure nurses are career-ready before they graduate. Recognizing that a solid academic background and technical "hard skills" are not enough, Unitek also offers students comprehensive career services that teach nurses how to professionally brand themselves and find meaningful nursing positions after graduation. With flexible options including a certain degree of online instruction, programmatic accreditation,1 and affordable financing plans for those who qualify, Unitek makes it possible for nursing students to continue advancing their educational goals.
At Unitek, you'll find several nursing programs. These include the Vocational Nursing program, the Associate Degree Nursing program, and the Bachelor of Science in Nursing (RN-to-BSN) online program. The Vocational Nursing program prepares students for the NCLEX-PN license exam so that they may become Licensed Vocational Nurses in California. The ADN program, on the other hand, prepares students for the NCLEX-RN license exam so that they may seek entry-level employment as Registered Nurses. Comparatively, the RN-to-BSN program is a degree-completion program that transitions Associate Degree RNs to Bachelor's Degree RNs with the ultimate goal of preparing them for leadership roles.
If you are looking to begin or advance in the nursing field, there are many programs that could be a possible "fit" for you. Unitek College offers various programs in the field of healthcare and information technology. With its seven conveniently located campuses, Unitek is one of many reputable schools worth researching in California.
1 The baccalaureate degree program in nursing at Unitek College is accredited by the Commission on Collegiate Nursing Education
https://www.unitekcollege.edu/wp-content/uploads/2017/07/unitek-college-logo-01.svg
0
0
Unitek College
https://www.unitekcollege.edu/wp-content/uploads/2017/07/unitek-college-logo-01.svg
Unitek College
2018-04-06 19:19:40
2018-04-06 20:35:14
Accelerated Nursing Programs in California